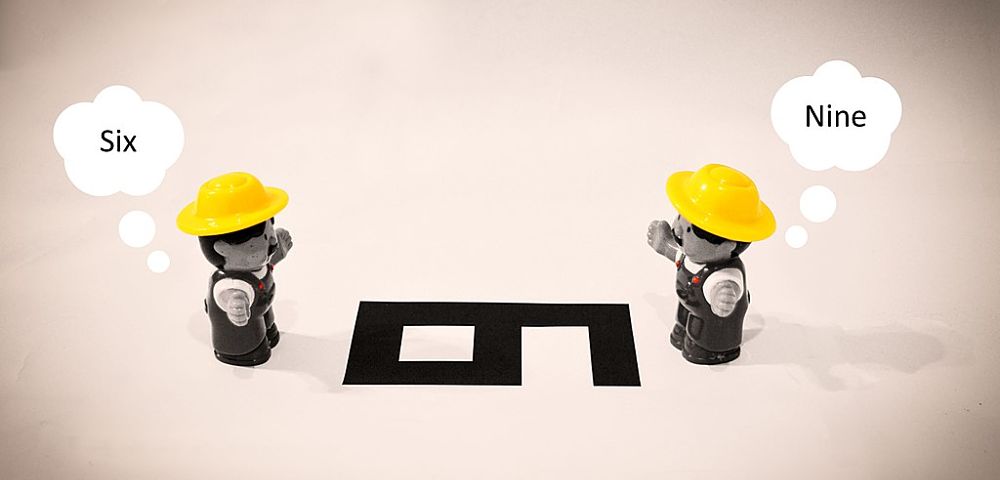 Image via Mushki Brichta/Wikimedia
In a perfect world, we'd all be objective at work. Managers wouldn't give preferential treatment and hiring managers would hire diverse and qualified candidates.
Unfortunately, we all know how imperfect our world and each one of us are. Our own biases trip us up on the regular, and it's important to understand them so we can fight back and create positive, lasting organizational change.
Whether you're hiring a new employee, doling out promotions, or simply evaluating feedback from your team, it's crucial to recognize what goes on in your brain, and learn how to reduce the impact your biases have on your work.
What are Unconscious Biases?
In a nutshell, unconscious bias refers to the ingrained preferences and prejudices we all carry around. There are many types of unconscious biases, but they can all be problematic in the workplace. Unconscious biases are based on stereotypes, our own experiences, cultural shaping, and simple distrust for the unfamiliar. We tend to be more comfortable around people who look, talk and act like we do—which is one reason so many organizations have a diversity problem.
Unconscious biases can compel us to make illogical decisions, which can have significant impact in the workplace. For example, some teachers unconsciously reinforce stereotypes that boys are better at math and science than girls, and hiring managers often pass over qualified applicants because they have an unfamiliar accent or are a different race, while citing other criteria that made them choose someone else.
It's an unfortunate truth that racism, sexism, and discrimination of all kinds are not limited to the people we label as racist and sexist. Women and people in minority groups are regularly subjected to comments and microaggressions shaped by cultural stereotypes from people who believe they do not have these unconscious biases.
Reducing Unconscious Biases
Unconscious biases are strong, and they're present in every office. In one advertising organization, 60% more women and people of color were brought in for the second round of hiring when photos and names were removed from the applications before they were reviewed. We all have biases. It's natural to want to deny this fact, but the truth is that denying biases exist doesn't make them go away.
So what can you do? Well, first you need to understand that you have biases, even if you're not sure of what they are. Recognizing this will help you make logic-based decisions when your instincts are kicking in based on your biases.
However, understanding bias is only the first step. You'll also need to make sure your organization takes the issue seriously. Fixing your hiring practices should be one of the first priorities, since having a more diverse workface has an enormously positive impact on company culture and productivity. There are several ways to make your hiring process more neutral, including the tactic of removing names from applications, creating a standardized interview procedure, and editing job postings for words and phrases that could turn away some applicants.
Making a push for a more diverse workforce using these hiring practices is a good start, but making sure your new hires feel comfortable and respected can require further action. Bias training is becoming more common as leaders are discovering just how damaging unconscious bias is both before and after an employee is hired. Diversity training is also gaining popularity, since Americans are increasingly diverse. Today, 14% of the population is foreign born, as compared to 5% in 1965.
Studies show some hope for fighting unconscious bias. We base strangers off of stereotypes, but our views can change once we're more familiar with them. When we get to know someone, our view of them can change from negative to positive because we're no longer basing what we know about them off stereotypes, but off firsthand knowledge. Focusing on similarities and encouraging logical decision-making can't fix all unconscious biases, but they're good places to start.
The Pitfalls of Unconscious Bias Training
As with many other initiatives in the business world, some companies and executives have taken issues like lack of diversity and unconscious bias and turned them into meaningless buzzwords and empty initiatives. It's not enough to offer unconscious bias training; you have to take it seriously and really make an effort to change. It's easy to set up classes for employees to listen to while they text or eat a free lunch. It's challenging to actually take responsibility and admit that there's a bias problem in your organization. Stepping up and changing it, however, is essential to creating a diverse and respectful environment that makes people want to stay and contribute long term.