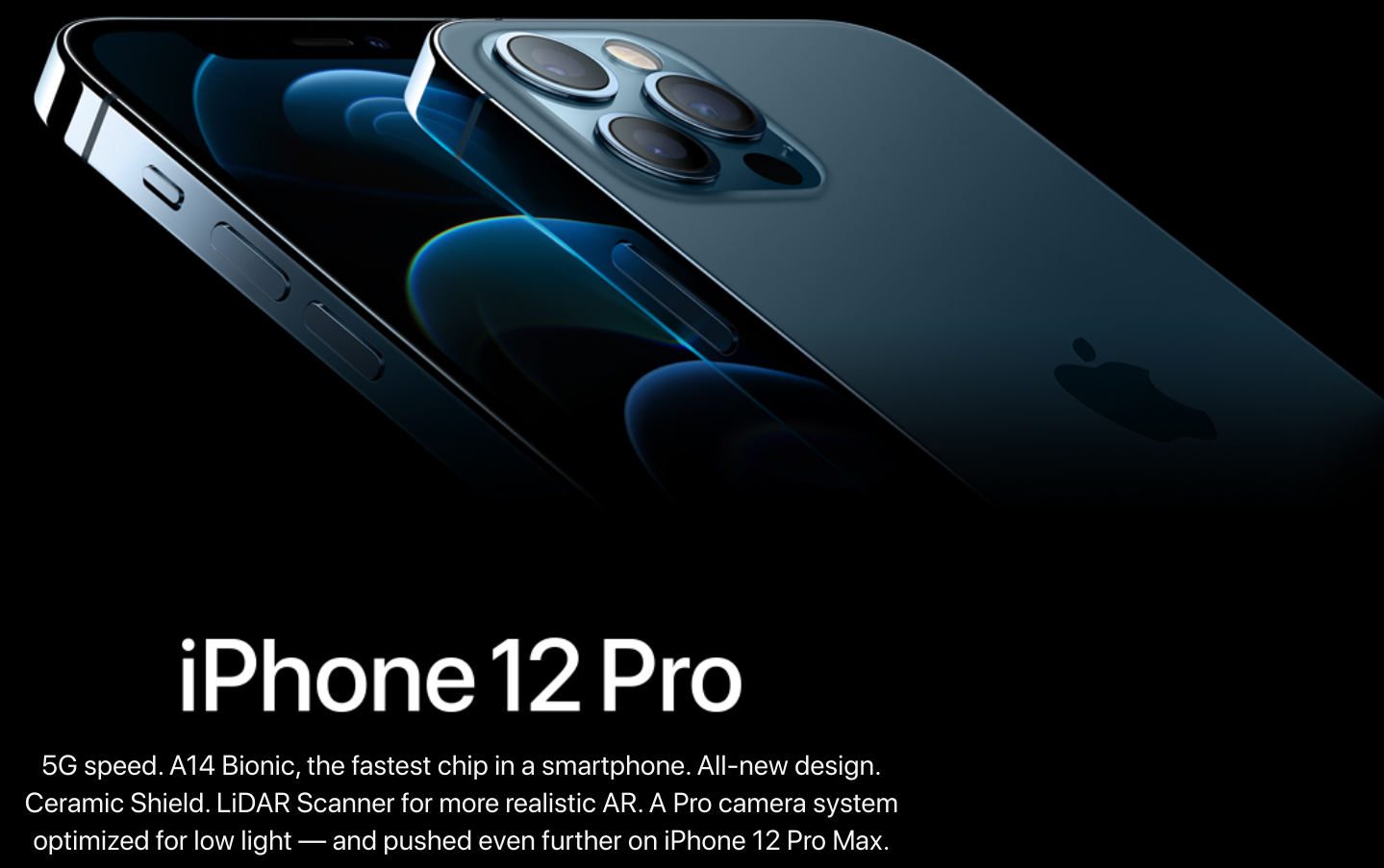 Apple just introduced the iPhone 12, and early thoughts tell me this should be a strong year for the company. Every once in a while, Apple has a great year with its next generation iPhones. While it is still early and there is still much to learn about the iPhone 12, I am getting the sense that this year will be a blowout for sales for several reasons.
One reason is 5G. This is the next generation of wireless technology that is starting to roll across the entire industry. While 5G is not everywhere yet, and while it's not as fast as it will be yet, it is still top of mind for users.
The second reason is the camera. Each year, the biggest upside of each new iPhone is the camera. It is measurably improved, year after year.
iPhone 12 has 5G, better camera, MagSafe and more
Plus, there are other features as well, like MagSafe, which lets users connect a charging device, card holder or other feature to the back with a magnet. This will grow in popularity as the years go by.
Something curious. This year, Apple is not including headphones or an AC power adapter.
Something else that is curious. Most current iPhone users think they already have access to 5G. The truth is as of today, no iPhone can access any 5G network, anywhere.
iPhone 5G delivers ultra-fast speeds and low latency
5G is a new technology that delivers ultra-fast speeds and ultra-low latency.
To access 5G speeds, you need to both be in a spot of the network that offers this, and you need to have a device that can recognize and log in to it.
Today, wireless carriers like AT&T Mobility, Verizon Wireless and T-Mobile US are rapidly upgrading their networks to 5G. This starts in the center of a city then spreads over time.
Ultimately, the 5G signal will be everywhere, but that will take some time.
Now, every wireless carrier offers 5G in its networks, but most users today are either not yet in that new signal area year or do not have a 5G device.
The next generation of 5G handsets are just starting to enter the marketplace. It started with Google Android and handsets like Samsung Galaxy.
Apple is late to the game with this iPhone that accesses 5G, but that really won't hurt the company in the long run given the broad consumer footprint. Today, we are still just in the very early stages of this new technology.
iPhone users won't switch to Android to get 5G
iPhone users will stay iPhone users. They will wait to get 5G speeds. They won't change from iPhone to Android for an edge that will disappear in a few short months.
It's bad enough to switch between two different iPhones with all the apps. It's worse to switch between iPhone and Android.
iPhone users are loyal to Apple. So, even though it is late to the party, it won't matter. 5G is a technology that will be with us for years. While it is in start-up mode, don't expect users to switch the smartphone format they know and love.
In fact, I think now that Apple has entered the 5G battleground, the noise level will be turned way up by both Apple and other vendors and app makers who work with them to deliver their services.
AT&T Mobility, Verizon Wireless, T-Mobile in 5G race
5G has been in the marketplace in one form or another for more than a year. It started with AT&T Mobility, then Verizon Wireless and T-Mobile.
An early look at this new 5G battle shows AT&T offering the best deals right out of the gate, followed by Verizon and then T-Mobile.
I expect to see many new products, services and industries ride on the new roads paved by 5G. That means new industries like wireless pay TV, TeleHealth, automated driving and so much more.
So, going forward, I fully expect we will be bombarded by marketing messages from every wireless network, every handset maker, every smartphone OS company and all the app developers.
In fact, I expect over the next few years, we will see 5G marketing messages coming at us from non-wireless companies and industries which are using this faster technology to transform what they are and what they deliver to the marketplace.
Being able to cut through the coming marketing madness and make solid decisions on which companies to invest in, be customers of or to work for will be front and center for all of us. So stay sharp.
Jeff Kagan is an Equities News columnist. Kagan is a Wireless Analyst who follows Telecom, Pay TV, Cloud, AI, IoT, Tele Health, Healthcare, Automotive, Self-Driving cars and more. Email him at [email protected] His web site is www.jeffKAGAN.com. Follow him on Twitter @jeffkagan and LinkedIn www.linkedin.com/in/jeff-kagan/
_____
Equities Columnist: Jeff Kagan
Source: Equities News