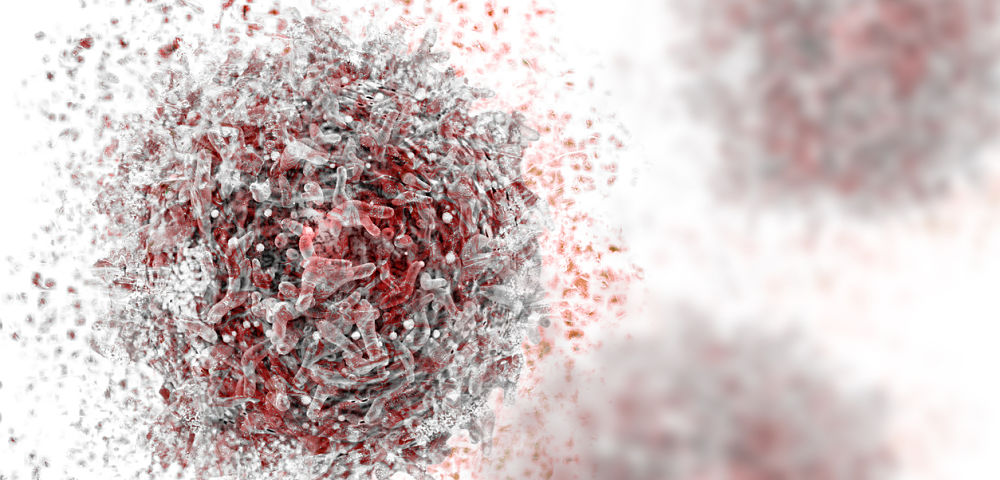 Every investor, it seems, approaches stocks with the attitude of a commercial I recall from some 20 years ago. A man sits in his living room on his couch, when his daughter enters the room admiring a pair of jeans she's wearing, mentioning the brand of clothing she's wearing. He looks up, thinking, and then gets his laptop out and logs onto the website of his investment broker. Then he gets a quote from the company responsible for that brand, and we see him bang something out on his keyboard. His task done, he sits back and admires his own prescience, knowing he has taken advantage of a trend of the kids these days.
In my mind, a lot of investors have had this fantasy, of tapping into some technology or part of our culture that has not yet been appreciated by the markets and realizing substantial gains by our great insight. And so we're always on the quest for some underappreciated class of equity or other assets that will get us the easy money.
We Seek to Advance Humanity
Biotech investing, in general, is associated with this kind of mentality, with the added layers of complexity that naturally come from dealing with matters of science. If you have an above average intelligence, it can seem like a company is flying under the radar. Moreover, many of these investors also harbor a certain sense of altruism about their investment. Rather than investing in something like an industry with pollution implications, such as oil, or in long-time stalwarts like the tobacco industry, many biotech investors see themselves as contributing to something good for society: cures for deadly diseases.
These feelings are amplified in cancer research since this group of diseases has captured the imagination and fear of society more than nearly any other malady over the past 100 years. And it's only been over the last 30 years or so that industrial solutions to cancer have really grown into an industry all their own. Now, investors can feel like they're taking part in furthering the science that will help stave off the death and disfigurement that will plague them or their loved ones. And researching and investing helps to empower the investor.
We Also Seek Winners
Then, there's the lure of riches. Every biotech equity investor has seen the charts of stocks that get their first drug approval for a new cancer medicine, and the many multiple gains that they could have made…if only they too had placed a bet on the company. For me, personally, it was Dendreon, who languished at around $5 a share and dwindled lower and lower, hitting a low of $2.81 before the historic announcement of approval of Provenge, the world's first autologous T cell vaccine to be approved. Dendreon peaked at $50 a share barely a year after that announcement, but even if you had sold two months later, you would have made your initial investment back tenfold.
Of course, a lot of stories aren't quite this dramatic, but it doesn't take a quick ten-bagger to make for an exciting field. We see all the time stocks making 50%, 100%, or even 200% gains in a single day on the back of unexpected news from the frontiers of science. It's incredibly addictive. And everyone wants to capture this lightning in a bottle.
But all of us will eventually see the reality of most of these companies. No matter how confident we feel about our investments, no matter how strong we feel the science is, no matter how big the unmet need is, there is always room for dramatic falls. And more often than not the initial excitement of putting money into a sure-fire cancer cure gives way to languishment, dilution, and frustration. Hopefully, this isn't accompanied by losses that are too deep.
It is my goal to help people better understand the intricacies of cancer research, as well as how this critical part of due diligence should fit into you overall investing strategy.