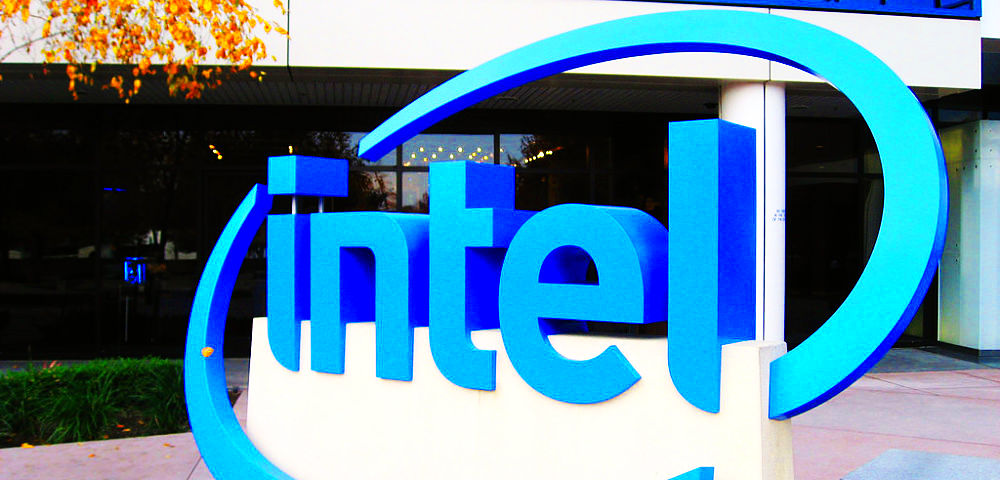 Image via Josh Bancroft/Flickr CC
While many tech stocks have rolled over in recent weeks, there's one dividend-paying member of the sector that has barely budged. The stock has also largely ignored the tariff panic, despite doing plenty of business with China, explains income expert Chloe Lutts Jensen, editor of Cabot Dividend Investor.
Those are signs of a strong stock—one that will hold up well even if the market rolls over, or that could be a leader if the market gets going instead. So, with an eye to the future—whatever it may bring—I'm adding Intel (INTC) to the Dividend Growth tier today.
Intel makes processors, the hardware that computers use for their most important tasks. Long the dominant supplier of processors for desktop computers, Intel struggled to adapt its technology for mobile devices. It showed; Intel's earnings stagnated in 2011, and the stock traded sideways from 2014 to 2017.
Intel eventually abandoned the smartphone market in 2016. That decision allowed the company to focus on improving its higher-end processors, which are used in servers, desktops and laptops.
The research paid off last year. The company revealed a game-changing new desktop processor in October, and a few days later, INTC broke out to a new 10-year high. Earnings reflected Intel's re-found success as well: in 2017, the company reported 6% revenue growth, and stunning 28% EPS growth.
The future looks equally bright. Recently, an industry blog confirmed that Intel will release an eight-core processor later in 2018. Intel has also continued to invest in new technologies like quantum computing and autonomous driving. The company acquired Mobileye, a leader in self-driving car technology, last year.
Analysts only expect EPS to rise 3% this year, but that's expected to accelerate to 7% growth in 2019, and 9% growth over the next five years. Accelerating earnings growth is one of the best predictors of a rising stock price.
The firm has paid dividends since 1992, and the dividend has been rising—albeit gradually—since 2003. Over the past five years, Intel's dividend increases have averaged only 5.9%, but they've gotten bigger recently, and in January, Intel increased the dividend 10%, to $1.20 per year. And there's more room for growth because the company's payout ratio is only 34%.
While there's no sure thing in the stock market, Intel looks pretty bulletproof these days, and that's the kind of stock we want in our portfolio right now. I'll be adding 2.3%-yielding INTC to the Dividend Growth tier at tomorrow's average price.

Chloe Lutts Jensen is editor of Cabot Dividend Investor.

Subscribe to Chloe Lutts Jensen's Cabot Dividend Investor here…

About MoneyShow.com: Founded in 1981, MoneyShow is a privately held financial media company headquartered in Sarasota, Florida. As a global network of investing and trading education, MoneyShow presents an extensive agenda of live and online events that attract over 75,000 investors, traders and financial advisors around the world.