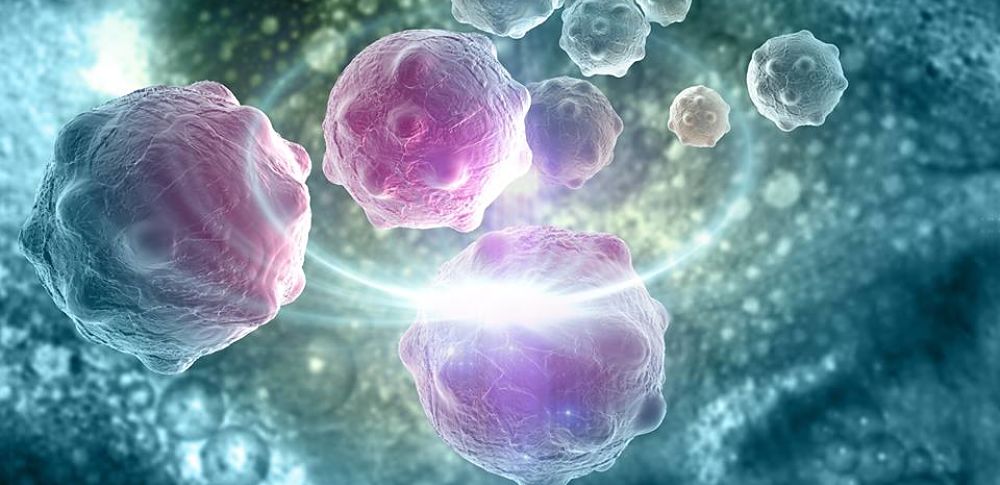 The immuno-oncology field is quickly becoming one of the most attractive segments for the market today. Recent advancements and new innovations have reinvigorated both investors and large biotech companies to invest significantly into the space in hopes of finding the next major medical breakthrough. Unlike traditional oncology methods, immunotherapies aim to trigger native responses of the body's own immune system to attack cancer cells. But there's a critical flaw in this approach, and it's one that could significantly limit the potential for immunotherapies. By only focusing on what the body's immune system is capable of doing, cancer vaccines ultimately are severely restricted by these parameters.
It's also why clinical-stage biotech company IMV (IMV:CA)(IMMVF) has become such a hot name over the past year. The company's platform has been gaining traction as a potentially superior alternative to other T-cell therapies and therapeutic cancer vaccines currently in development. The company is conducting a number of ongoing trials with majors such as Incyte (INCY) and Merck (MRK) to develop cancer treatments, but what sets its technology apart is that it essentially aims to re-engineer immune system responses to deliver a desired effect, creating a new mechanism of action. This allows IMV to expand the range of potential treatments the technology can target, which in addition to cancer, can target various infectious diseases and immune related disorders.
IMV, which just released its 2017 full-year results, has garnered enormous validation both from the investment and scientific communities for the advancements it's made to date, making last year a watershed one for the company. But all that could pale in comparison to what's in store in 2018, which includes a full slate of expected clinical trial results, progress on a Nasdaq uplisting, and more.
Equities.com had the opportunity to speak with Frederic Ors, Chief Executive Officer of IMV, to learn more about what is shaping up to be an inflection year for the company and its revolutionary platform.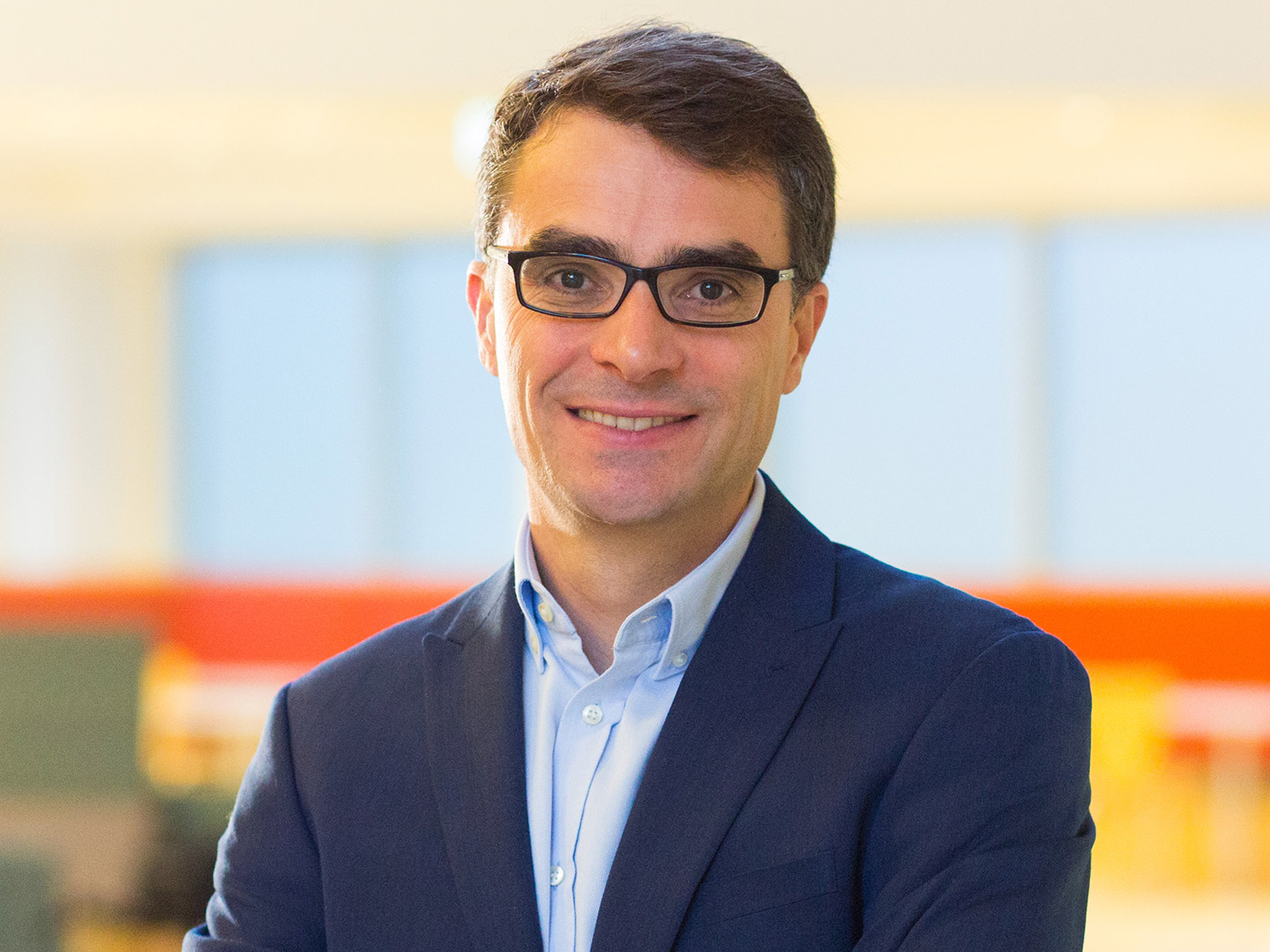 EQ: IMV was recognized as one of the OTCQX's Best 50 companies at the start of 2018, ranking sixth overall, and number one in biotech. What does that mean for IMV and what the company is doing in terms of validation from the investment community?
Ors: I think it's a reflection of the tremendous progress that we made in 2017. I would especially highlight the clinical results that we released in December, which was our first reported data on efficacy for cancer treatment. I think we have surprised a lot of people in the space because we've delivered the best results obtained thus far in relation to late stage recurrent ovarian cancer, which is known to be a very difficult type of cancer to treat.
The results were beyond even our expectations, and it was really surprising for a lot of people. What we liked about it, and what it means for investors in terms of assessing the level of risk in what we are doing, is that it further supports the fact that we have a new mechanism of action that nobody has tried before.
We were convinced before the results that this new mechanism of action should be able to trigger tumor regression, which to my knowledge has never been seen with any other cancer vaccine or T cell activation technology to date. We are the first in the world to come out with results showing that you can trigger significant tumor regression with a targeted T cell activation. Now that we have made this demonstration, it provides a lot of credibility and validity of the platform and for the mechanism of action. We now have the foundation to advance the company to the next stage, which we are planning to do in 2018.
EQ: For those unfamiliar with the company's innovative platform, can you briefly explain how the system works and the potential you see in it for, not just immuno-oncology, but medical field itself?
Ors: Immunotherapy has emerged in the last five years as one of the most promising technologies or modalities to treat diseases that have been very hard to treat in the past. Cancer is a prime example, but it goes beyond that. I think what is emerging is the possibility to engineer and program immune cells or even the immune system itself, which opens the door to a lot more possibilities for treatments of cancer, as well as expanding the range to develop vaccines for autoimmune and infectious diseases. You can target particular chronic viral diseases rather than just acute infections of viruses and bacteria. There's a very broad recognition that the potential of immunotherapy is absolutely tremendous, but we believe that to fully realize that potential, we need a new generation of technology and a new approach to the way we work with the immune system.
If you look at what has been done so far—with regards to vaccines, antibodies, even checkpoint inhibitors and those technologies—it's mainly focused on working with the native response of your immune system and what your immune system is able to do.
We believe that, to realize the full potential of immune engineering, you need to reprogram that response to get to the next level. This is what our technology is doing. It is the convergence of immunology, nanoparticle technologies and precision medicine all together. By combining those technologies, instead of just using the native response, we can reprogram the immune cells to deliver "synthetic" new therapeutic capabilities. So far, we are essentially the only company with this approach, and we believe that it is a new class of immunotherapy and a new generation technology with very big potential.
EQ: It does seem that the rest of the scientific community is recognizing this potential. The most recent evidence of that is in The Journal of Biomedical Science, a peer-reviewed publication, which found that the DepoVax platform "consistently provided the most effective control of tumour growth, supporting the superiority of the formulation in inducing T cells effective in controlling tumours". What does this mean in terms of wider recognition for your technology as a potentially better approach for cancer treatment than other existing treatments?
Ors: I think it will validate the concept that it can be a serious alternative to CAR T cell or T cell technologies, which are reprogramming immune cells but through in vitro. Those technologies have been very successful but in a very limited number of indications so far. They also have a lot of limitations in terms of broad applicability and costs for patients. So, our technology is starting to emerge as a serious alternative to this because it is done by in vivo, which provides a lot of advantages that an in vitro process does not have, such as the broad applicability, costs efficiencies, and safety of our technology.
In 2018, we have several other clinical milestones that really solidify the clinical demonstration of this new concept and new generation immunotherapy. With this fully completed, we are going to have the opportunity to expand this concept further in clinical trials, and certainly after 2018, have a path to market in ovarian cancer. We also want to expand it into many other indications, including solid tumors and blood cancers, as a first wave of application for this concept and beyond. As I mentioned in your previous question, there would be potential applications outside of immuno-oncology as well, but the focus for us in the next two years would really be oncology.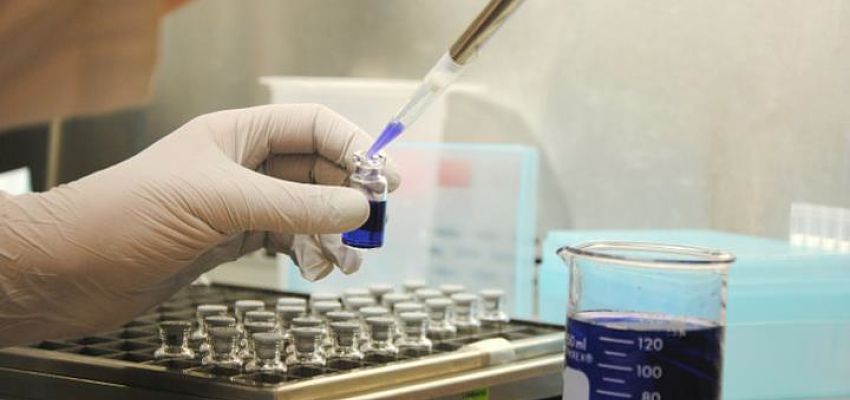 EQ: do you sense that there has been a renewed excitement around the potential of immuno-oncology and cancer vaccines in recent years?
Ors: I think that is a fair statement. For us, differentiation it's very important however and why we decided to host our first Investor Day, which will be on April 10 in New York. What we are doing is quite different from other cancer vaccines and antibodies, which are relying on the native response of the immune system. Our technology is really seeing the immune system as a sort of processing unit that you can reprogram to deliver a desired effect. We believe that it's a significant shift in the thinking that would provide a lot more opportunities of development.
So yes, there is renewed interest, but we believe that to fully realize the potential of this interest and what people are trying to do, there is a need to rethink how we approach this space. We truly believe that will bring this field to another level.
EQ: In terms of the progress IMV has made thus far, the company has partnered with a number of major biotech companies like Merck, Incyte, and others, to develop combination cancer therapies b. Can you give us an update on how these clinical trials are progressing and what we should watch for next?
Ors: Right now, we have four ongoing trials; one with Incyte, two with Merck and one with the Dana Farber Cancer Institute. We expect to have data to report from all these trials in 2018, so it's going to be a very busy year.
We are planning to report another set of results from the Incyte trial by mid-year. The timing of that incidentally falls near the ASCO Annual Meeting, which is the largest oncology conference in the world. It's going to be nice to report those results, which will be the clinical update on the second dosing cohort of the Phase 1b trial.
If you recall, the results in December were for safety and efficacy of DPX-Survivac combined with 100mg dose of Incyte's epacadostat. That was not the therapeutic dose of epacadostat, which is 300mg. So, that is what we will report by mid-year, and we think it is a very important milestone for us.
We also have our two Phase 2 clinical trials ongoing with Merck's KEYTRUDA® (pembrolizumab) in combination with DPX-Survivac. One trial is in recurrent ovarian cancer and the other one is for diffuse large B-cell lymphoma (DLBCL), a blood cancer. In both cases, we anticipate we'll be able to report interim results and discuss potential signals of activity in tumor regressions in those two trials by mid-year. By the end of the year, we anticipate having additional results on the higher number of patients, which would allow us to talk about the response rate in those indications.
We also plan to release some results from the Dana Farber Cancer Institute trial in 2018. Again, it's an amazingly busy year for us in terms of clinical results.
EQ: From an operational perspective, last month IMV successfully closed a $14.4 million raise in gross proceeds. How does that better position you to execute on the goals that you've outlined here?
Ors: it gives us about two years of runway, which is well beyond all the clinical milestones that I've discussed. We wanted to be in a very strong financial position in 2018. We've said that we are contemplating an uplist to the Nasdaq and are definitely interested in making that move when we feel the time is right. Being well-funded and having the flexibility to go through well beyond our clinical milestones is an important piece for us to have in place. We have that now, and I'm very happy about that.
EQ: We started the interview stating that 2017 was a big year for IMV, and 2018 is looking to be an even bigger one for the company. You've outlined many of the specific goals and checkmarks to watch for ahead. For investors following your progress and watching how you're building upon this momentum, where can they get more information about IMV? How can should they gauge the company's success going forward?
Ors: I think the milestone in December 2017 was really the start. It was the first set of results for efficacy, and the results really looked great. I would say 2018 is more about further validating that, in some ways by providing the final results with regards to the Incyte trial, and results in combination with KEYTRUDA®. So, really establishing IMV as one of the lead, if not the lead company, in the world in combination of T cell activation technology with checkpoint inhibitors. We believe it's an objective that we can attain in 2018 based on everything that we have ongoing.
EQ: wonderful. Frederic, thank you so much for your time in laying out the big picture for IMV going forward. Do you have any closing comments for our readers and the rest of the investment community?
Ors: I think the clinical milestone is definitely a big thing for us. The Nasdaq listing is also a potential big event for 2018.
But what is very important for us, and one I continue to emphasize, is that as we are getting into efficacy results and we are getting very good results that are surprising to people. So, it's really about making sure people understand that what we have and what we are doing with this technology is something that is entirely new. The platform is not just a better cancer vaccine or a better form of what currently exists. It is a shift in the way that we are approaching T cell activation for cancer. This is a new mechanism of action. It is why we are seeing a high number of tumor regression where many others have failed in the past.
---
In the interest of full disclosure, we call the reader's attention to the fact that Equities.com, Inc. is compensated by the companies profiled in the Spotlight Companies section. The purpose of these profiles is to provide awareness of these companies to investors in the micro, small-cap and growth equity community and should not in any way be considered as a recommendation to buy, sell or hold these securities. Equities.com is not a registered broker dealer, investment advisor, financial analyst, investment banker or other investment professional. We are a publisher of original and third party news and information. All profiles are based on information that is available to the public. The information contained herein should not be considered to be complete and is not guaranteed by Equities.com to be free from misstatement or errors. The views expressed are our own and not intended to be the basis for any investment decision. Readers are reminded to do their own due diligence when researching any companies mentioned on this website. Always bear in mind that investing in early-stage companies is risky and you are encouraged to only invest an amount that you can afford to lose completely without any change in your lifestyle. Equities has been compensated with cash, common shares and/or warrants for market awareness services provided.