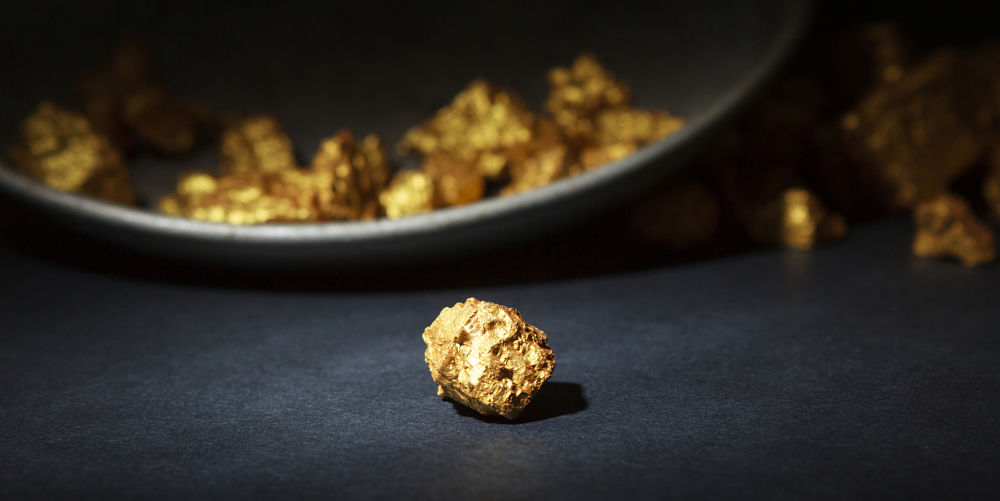 The commodity cycle seems poised to emerge from its multi-year bear market. As investors and companies prepare for the rebound, it is important to assess the current landscape and opportunities that will be created in this event. Some dynamics will never change, while others have emerged, and in quite dramatic fashion. As an example, gold is, and will be for the foreseeable future, a hallmark of the resource sector. Other metals will undoubtedly have their moment in the spotlight going forward, namely lithium, which has been dubbed the likes of the "next oil" or "new gasoline" due to its importance in the emerging electric vehicle market.
With that in mind, veteran mineral explorer Goldrea Resources Corp. (CSE:GOR) (OTCPK:GORAF) is taking a proactive approach by diversifying its portfolio to gain exposure to both. We recently spent a few minutes with Goldrea president Jim Elbert to discuss the company's properties and this strategy to support both mid- and long-term growth.
EQ: How would you describe Goldrea and its operations?
Elbert: Goldrea is an entrepreneurial company that looks for opportunities to leverage our positions to create shareholder value, and enable us to grow exponentially. Our primary initial focus is precious metals; gold and silver. We have two gold properties that we find of great interest. We also have two lithium properties right now which, for us, is more an extended-term outlook. Goldrea also keeps an open mind for more broadly based opportunities that the general market makes available.
EQ: So, Goldrea is in two of the most compelling markets in the mining sector right now in gold and lithium, each with their own distinctive catalysts. Let's look at your gold projects first. Can you give us an idea of the opportunities you've identified here?
Elbert: We acquired our first project almost a year ago, and it is what we call the Cannonball Property, located in the "Golden Triangle" in Northern British Columbia. This is a hot area of gold mining where some larger companies have positions, such as Seabridge Gold (SEA:CA)(SA) with its KSM project as well as others with significant drill programs scheduled. Our property is somewhat unique in that the glacier that was present has moved back on it, exposing much new land for us. We're right in the middle of that area, and while our property does have a lot of old prospecting and historical findings, it's largely untouched. This summer should show renewed interest as the drills begin to turn and results come in.
EQ: Have you initiated any work on the project yet?
Elbert: We're essentially ready to go. We've done historical work and digitized historical data and old paperwork. We have drill targets and a plan to proceed from here. As the summer progresses we will endeavor to further define our values on the Cannonball with a work program.
EQ: Goldrea also recently announced that it finalized the acquisition of the Argos Property in the Windfall Lake sector. Can you tell us about this new property?
Elbert: We think this is an exciting property we acquired in April. The Argos Property is located in Quebec, and it borders some of Osisko Mining's (OSK:CA) property. Osisko has a huge program that's going to start as soon as the snow melts, which we will keep close tabs on. In the meantime, we will do some preliminary work to advance our property as our neighbors come out with results of extensive drill programs. I believe we are well positioned as the area heats up, and we then plan on a follow up program of our own, while entertaining possible invite a JV opportunities. So, this in combination with our Cannonball property, gives Goldrea two good potentials of meaningful exploration.
EQ: Wonderful. Looking at lithium, that market has been one of the most exciting areas in the resource sector in recent years. Along with gold's comeback, Goldrea also has exposure to the lithium trend. Can you tell us about your lithium properties?
Elbert: Goldrea has our Lift Property in Clayton Valley, which is a well-known area in Nevada. It is in the same proximity of Pure Energy (PE:CA) and Noram (NRM:CA), as well as others such as Lithium X (LIX:CA) and Cypress (CYP:CA). Grab samples have been processed on two occasions, both positive, and we plan on more extensive work over the next couple of months, again possibly with a JV partner.
We also have our Gaspe Property in Quebec, attractive for lithium as well. We've done almost $15,000 worth of work on the project and we're looking forward to likely initiating a small drill program as we are secure in where we want to drill. That data will determine how aggressive we go forward from there.
---
---
EQ: Taking a step back, I wanted to get your thoughts on the market dynamics and where you think we are in the commodity cycle. What are is your opinion on gold's prospects going forward?
Elbert: Recently, gold has come off channel lows and while it has not broken to the upside in earnest, seems to be making some noise that it might. My thought is there is reason to believe in upside values. There are as many opinions as people, but world events and to the dollar make me think there is a surge coming and whether we can time it or not remains elusive. So we like to plan our schedule on what we think is likely. Now, given the juniors catch hold of an up return on gold, it should be significant, especially after such a long drought in the junior market. This upturn will gain momentum as the rallies sustain higher prices and those waiting on the sidelines so long participate. We, at Goldrea, try to flourish even in a moderate market, and would take a major move up as gravy. We do recognize the influence of commodity price on our own company which moderates our aggressiveness to insure our financial health regardless of market forces.
EQ: On the lithium side, much of the driving force is the demand from new technologies like electric vehicles and other devices that are heavily reliant on lithium-ion batteries. What do you see for lithium?
Elbert: We are in the camp that lithium is a long-term play, and there will be fits and starts to the market, but projections for the metal is just a percentage of present needs. Many different opportunities are on the horizon that lithium will bring to the marketplace. That said, I think it's good to have the potential to have a producing mine, even properties like ours in very early stages, as we believe the lithium movement. We are positioned to move forward with the market. Healthy projections for lithium give us reason to think long term, and see where the lithium demand takes us over the next five years. We feel we are well-positioned with promising properties in active and known zones of high interest. This is a positive for a company of our size.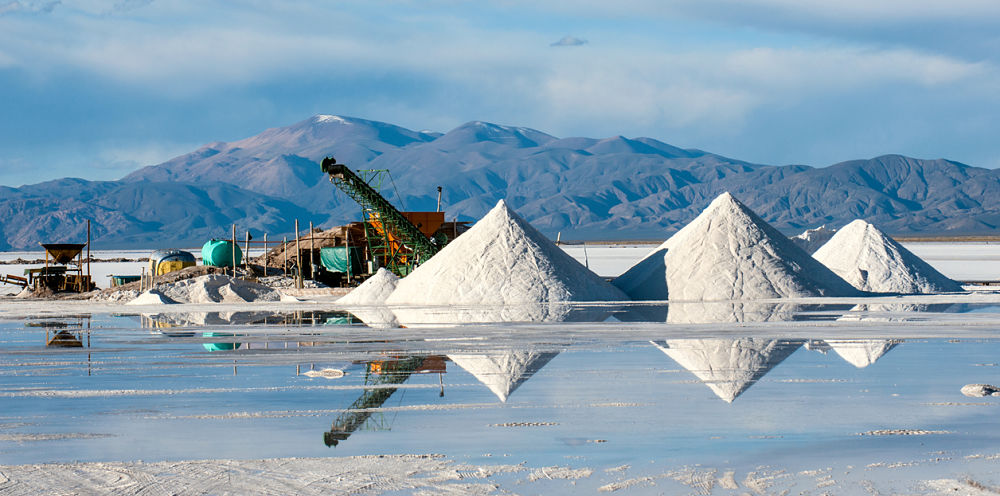 EQ: You mentioned the possibility of joint ventures to expedite the process to production. How does that fit into your model and complement the company's core strengths?
Elbert: One of our strengths is the ability to find attractive properties. When we find them, we continue to develop them as results warrant. Then we would either have a choice of following through and focusing strictly on that property, or finding a partner that will come in, make an investment to a point where we don't have to do all the heavy lifting. They would be able to move that property forward while we still keep an active role in it.
This strategy also enables Goldrea to identify other attractive opportunities, and advancing them to a stage where the project becomes viable. We are then open to partnering other firms to advancing individual projects
EQ: You mentioned looking ahead to the summer months when industry activity and much more attention returns to the areas where your properties are located. What should we watch for from Goldrea over the coming months as this begins to happen?
Elbert: Of our four properties, Clayton Valley is the only one that's year-round. Our other properties—which are the Cannonball, the Gaspe and the Argos near Windfall Lake, will become active when weather permits. So, we'll have to wait probably until June to get some work going, which gives us an opportunity to develop the work programs. Work programs have been done last year on the Cannonball Property in Northern B.C. It would be a matter of getting together a drill program in the Golden Triangle, an exploratory drill program for Gaspe lithium property, and determining a game plan for our newly acquired Argos property as we watch the massive drilling done by our neighbors. Partnerships made would accelerate these work programs as well.
EQ: Do you have any there any final takeaways on Goldrea before we go?
Elbert: We're really looking forward to this coming summer. I think it's going to be a very active summer. While the markets are still a little suppressed, this gives Goldrea the chance to set the table for upcoming work programs. I think the general mood is positive and for a small company like ours, I am anticipating that it will have a positive influence on our stock price because we're still on our lower levels. At the same time, we have developed our fundamentals dramatically over the last year and remain optimistic that the market value will soon reflect our growth.
---
In the interest of full disclosure, we call the reader's attention to the fact that Equities.com, Inc. is compensated by the companies profiled in the Spotlight Companies section. The purpose of these profiles is to provide awareness of these companies to investors in the micro, small-cap and growth equity community and should not in any way be considered as a recommendation to buy, sell or hold these securities. Equities.com is not a registered broker dealer, investment advisor, financial analyst, investment banker or other investment professional. We are a publisher of original and third party news and information. All profiles are based on information that is available to the public. The information contained herein should not be considered to be complete and is not guaranteed by Equities.com to be free from misstatement or errors. The views expressed are our own and not intended to be the basis for any investment decision. Readers are reminded to do their own due diligence when researching any companies mentioned on this website. Always bear in mind that investing in early-stage companies is risky and you are encouraged to only invest an amount that you can afford to lose completely without any change in your lifestyle. Equities has been compensated with cash, common shares and/or warrants for market awareness services provided.

DISCLOSURE: The views and opinions expressed in this article are those of the authors, and do not represent the views of equities.com. Readers should not consider statements made by the author as formal recommendations and should consult their financial advisor before making any investment decisions. To read our full disclosure, please go to: http://www.equities.com/disclaimer