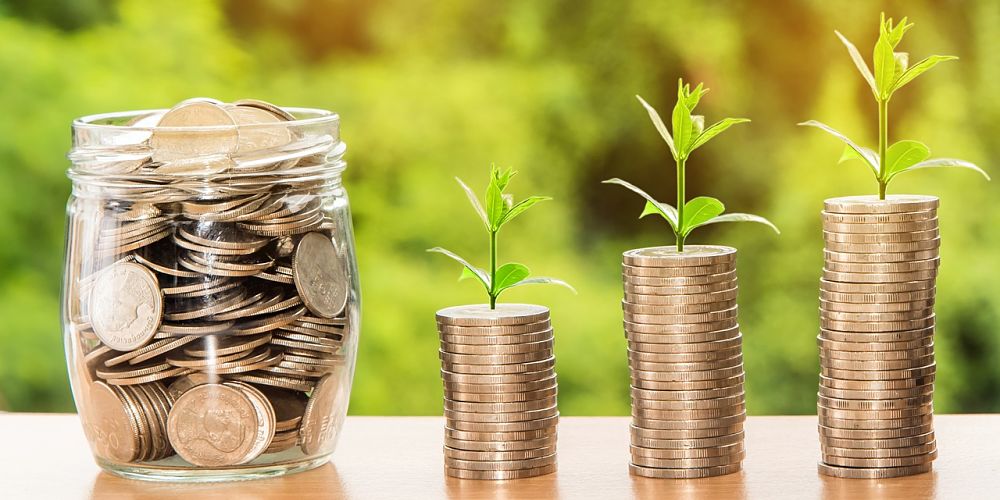 Shareholder activism is a prominent force in the U.S. stock market today. Hardly a week goes by when we don't hear of a high-profile move by a powerful hedge fund or billionaire tycoon to shake up companies to unlock value and thereby ignite higher stock valuations, asserts income expert Bryan Perry, editor of Cash Machine.
It's a permanent part of the investing landscape and there are a handful of corporate activists who stand out among the rest. One of them is Carl Icahn, founder and controlling shareholder of Icahn Enterprises (IEF)IEF, a diversified conglomerate holding company based in New York City.
He is also chairman of Federal-Mogul. Icahn has led or partnered with other entities in the takeover or makeover of a swath of companies that include TWA, U.S. Steel (X)X, King Pharmaceuticals, Time Warner, Motorola, Lear Corp. LEA, Tropicana Entertainment (TPCA)TPCA, Clorox (CLX)CLX, Family Dollar, Xerox (XRX)XRX, Lyft and several others.
According to Forbes magazine, Icahn had a net worth of $16.6 billion at the end of 2017, making him the 26th-wealthiest person in the Forbes 400, and the fifth-wealthiest hedge fund manager. In 2010, Icahn joined the Giving Pledge list, vowing to give away more than half his fortune.
His now famous rivalry with Pershing Square's Bill Ackman over the fortunes of Herbalife (HLF)HLF was the focus of CNBC for several months before Ackman covered his short position for an undisclosed amount (rumors are $300 million) while Icahn banked over $1 billion in a classic Wall Street takedown.
Since then, Icahn Enterprises has seen its many business segments blossom, as the economy and stock market have rewarded shareholders handsomely.
Segments include public stock holdings, auto and heavy truck parts, marine, railroad, agricultural, off-road, aerospace, power generation, refined fuels, nitrogen fertilizer, gaming, hotels, steel pipe, iron ore, food packaging, planned communities and raw land.
As a master limited partnership, Icahn Enterprises distributes a generous portion of its pass-through cash flow in the form of distributions currently totaling $7.00 per year. Of the 173.58 million shares outstanding, Icahn owns nearly 90.97% of all the stock, paying himself $1.1 billion a year from his company.
With the stock trading at $67, the current distribution yield is 10.45%. Citigroup owns 7.37 million shares, or 4.25%, while another 2.7% is spread among various funds. Only about 2.08% of the stock is traded freely in the open market. The stock's average daily volume is 110,000 shares.
The company's financial condition is very robust with adjusted earnings before interest, taxes, depreciation and amortization (EBITDA) doubling from 2016 to 2017. Indeed, Q1 2018 results will likely be released in late May and they should follow a pattern of strong sequential gains seen throughout 2017.
Most of the company's holdings are leveraged to an expanding economy and I think Carl Icahn and his management team have positioned the company beautifully to capture fantastic cash flow and asset appreciation, given the slate of assets they invest in or own. Furthermore, Q4 2017 revenue growth of 14.8% prompted a 16.7% hike in the quarterly distribution.
The company posted Q1 net income per unit of $0.77 versus an estimate of $0.58. Revenues year over year rose by 16.7% to $5.445 billion versus an estimate of $5.378 billion. This is a clean beat on both the top and bottom lines and demonstrates excellent momentum for the current quarter.
Since we are dealing with a market beset by a number of issues, let's follow the money and put some of our high-yield capital behind one of America's most successful businessmen and get paid like royalty to invest alongside him. He once said, "If you work on Wall Street and want a friend, get a dog."
Since entering the brokerage business in 1984, I've worked at Smith Barney, Paine Webber, Bear Stearns and Lehman Brothers, and I can tell you first-hand that no truer words could be spoken. Let's get long. Buy Icahn Enterprises L.P. (IEP) under $70.

Bryan Perry is editor of Cash Machine.

Subscribe to Bryan Perry's Cash Machine here…

About MoneyShow.com: Founded in 1981, MoneyShow is a privately held financial media company headquartered in Sarasota, Florida. As a global network of investing and trading education, MoneyShow presents an extensive agenda of live and online events that attract over 75,000 investors, traders and financial advisors around the world.