Why Did Airline Stocks Rally Last Week?
Cameron Samuel Follow |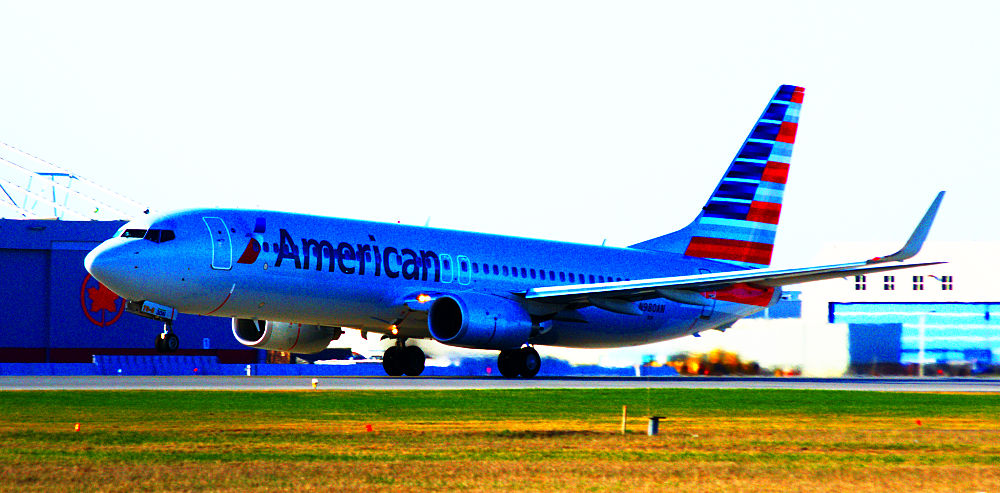 Image via Alexandre Gouger/Wikimedia
Friday saw American Airlines (AAL) stock price increase significantly, it is likely the stock price jump was due to the carrier increasing checked baggage fees. Delta Air Lines ( (DAL)) stock also increased marginally on Friday.
The gains made by United, American Airlines and Delta were enough to make airline stocks the markets biggest gainers last Friday. American Airlines stock increased by 4.15%. Delta stock closed up 2.55% up at $59.61. Southwest Airlines (LUV) also had gains, up at 2%. Not forgetting United Airlines stock (UAL), up by 0.9% on Friday. United has been performing significantly well in the past few weeks, after poor performance at the start of the year.
These airlines stocks have been gaining since the worlds three largest carriers increased baggage fees.
American Airlines said that it would be increasing checked baggage fees on the first and second checked bag by $5 each. Tickets bought after last Friday would be impacted by the new fees. North American and Caribbean flights would be subject to these fees.
In short, first checked bags cost $30 and second checked bags will cost $40.
JetBlue and United Airlines increased their baggage fees, leading American Airlines to follow their decision. Delta followed the other airlines in their decision to increase baggage fees. The increase in fees come as fuel prices increase, which is causing tighter profit margins. Most airlines have restricted their fall flight timetable in order to increase fare prices.
Zacks have said that "U.S airlines reportedly make about a quarter of their revenue from fees". With that in mind, it is clear to see why baggage fee increases are an essential part of airlines business model.
DISCLOSURE: I do not own any airline stock or intent to buy.

---
The views and opinions expressed in this article are those of the authors, and do not represent the views of equities.com. Readers should not consider statements made by the author as formal recommendations and should consult their financial advisor before making any investment decisions. To read our full disclosure, please go to: http://www.equities.com/disclaimer.
Companies