This Billionaire was Once Awarded 6 Cents in a Libel Trial
Marin Katusa Follow |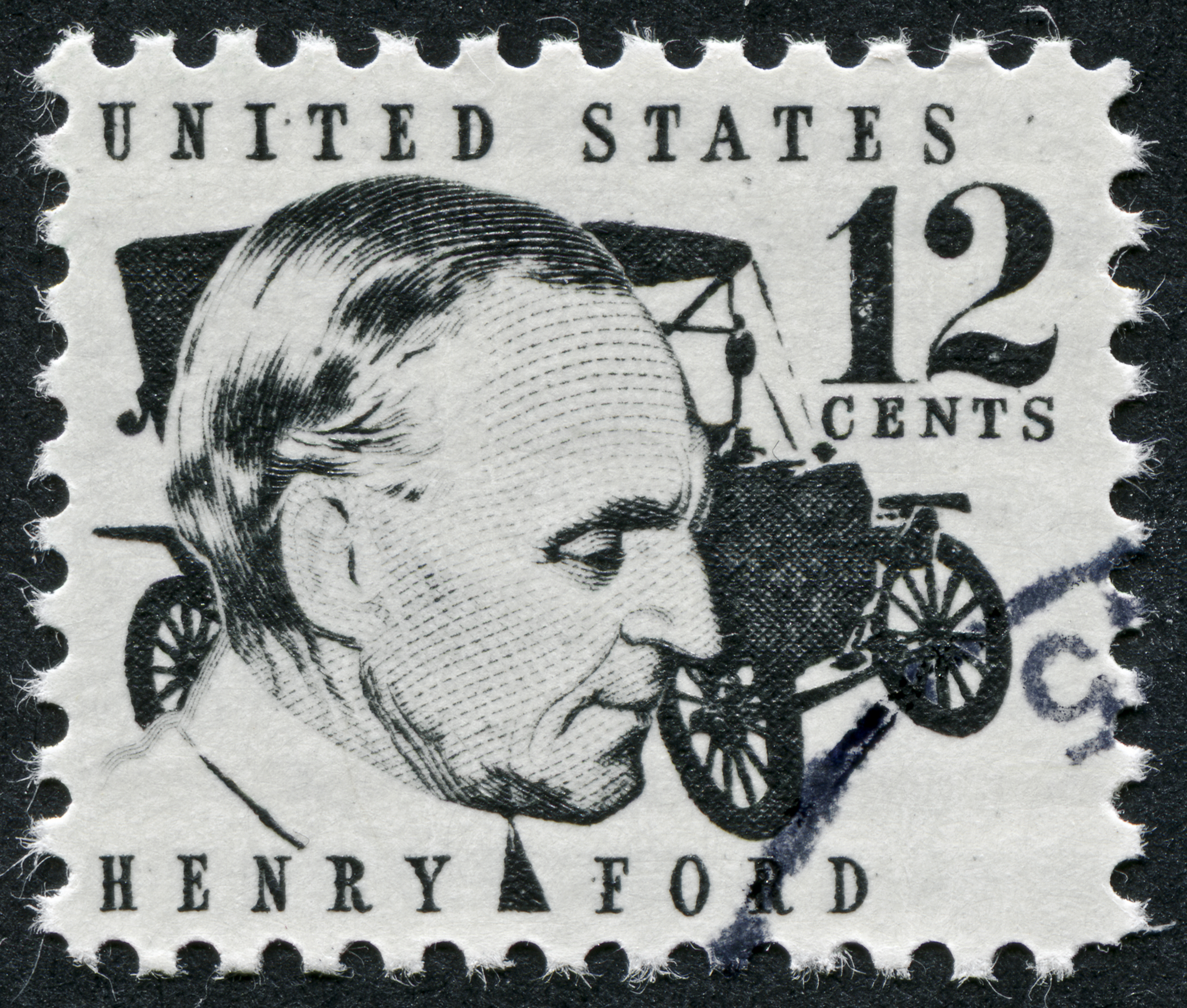 What do JP Morgan, Carnegie, Vanderbilt, and Rockefeller all have in common?

Sure, their business ethics were questionable.

Sure, they also made boatloads of money.

Adjusted for today's inflation, it would be well over $350 Billion.

What they had in common was they were all portrayed as "greedy crooks" by the media at the time.

Henry Ford even dragged the Chicago Tribune to court, after the paper made very distasteful remarks about him in its paper.

Ford ended up winning the case, but the Chicago Tribune only had to pay him six cents.

Yes, six cents. The Tribune never did pay the money.
The pettiness of the media didn't stop there…
Major newspapers came together to create a new label for what they believed were immoral businessman.
That term was robber barons.
It was based on an analogy to the German robber barons - derived from the word Raubritter, for local feudal lords or bandits.
In Germany, these robber barons would stop travelers for no reason other than charging them random taxes for just passing through…
But in the U.S., the strategies of the these robber barons were much more sophisticated.
Just to give you a taste of how elaborate their tactics were…
Vanderbilt, for example, took money from high-priced, government-subsidized shippers, in order to not compete on their routes.
In his 1843 book Past and Present, Thomas Coyne created the term "captain of industry" to describe a business leader who amassed massive fortune by making positive contributions.
An example of a positive contribution would be philanthropy... building schools & libraries.
Immediately, robber barons introduced an agenda where they too would be seen as captains of industries by the public.
But more often than not, the business practices of robber barons were put in question...
...And the disagreements between the business elite and newspapers introduced an era of flashy news and political shenanigans (similar to the fake news generation that we're now living in).
What many people don't know is that a lot of the literature published on robber barons was just factually wrong.
For instance, author Matthew Josephson wrote a best-selling, landmark book that came out in 1934 called Robber Barons. It was widely used as "evidence" that industrialists were greedy crooks. But it was riddled with factual errors.
Instead of acknowledging the achievements of entrepreneurs, he was lumping them all together.
Why am I telling you all this?
Because you can profit from the timeless philosophies of the world's best businessmen.
Here's how...
In 1907, the government slid into the 1907 Bankers Panic, also known as the Knickerbocker Crisis. (That name aimed to ridicule the bankers of Manhattan who all wore a special form of pants called Knickerbockers).
Over a three-week period starting in mid-October of 1907, the New York Stock Exchange fell almost 50% from its peak the previous year.
Banks involved in unregulated side bets and shady deals caused this near-recession…
And a lot of businesses and banks throughout the country were on the brink of financial ruin.
Guess who the government begged for financial help to prevent a complete financial disaster? Exactly….the much-hated robber barons.

JP Morgan for example stepped in to bail out the United States economy with his own funds not once, but twice.

The first was during the Panic of 1903...

The second time was by stepping in to save the New York banks during the Panic of 1907.

He pledged large sums of his own money, and convinced other New York bankers to do the same, to shore up the banking system.

Whether you agree with the business practices of "America's Most Wanted" or not, one thing remains true:

A selected group of individuals has amassed massive fortunes by being light years ahead of everyone else.

And we can use their knowledge to our advantage. In fact, this is one of our core mantras here at Katusa Research.

As you may know, I'm a big fan of history. I study failures so we don't have to repeat them…

And I study successes, so our members can make gains of 1,480%... 1,250%... and 1,053%, just to name a few.

Back in December 2018, we put out a buy recommendation for a stock called Sun Metals (SUNM.V)...

Fast forward to April 2019, and the stock skyrocketed for a gain of 286%... in just 4 months.

And between the 4 major buy signals put out at the end of 2018, you could have seen gains of 20-40% within 3 months.

Now my sources have confirmed another opportunity that has been on my radar for quite some time.

And it's directly related to the timeless business philosophies of robber barons.

At first, I was hesitant to share my thoughts with the community.

Truth is, I was waiting for a number of developments to occur and give me a green light.

Long-time Katusa subscribers know that I just can't put out recommendations if I don't have 100% confidence in the opportunity and the company behind it…

Let alone that I'm putting my money down as well into each money-making opportunity that I recommend...

And now is the time.

Short term, over the next 12 months, I can see this opportunity return 100-200%...

And long term, there's potential for more.

Find out more at Katusa Research about how you can position yourself just right to profit from other junior companies that can skyrocket in this sector.

Best,

Marin Katusa

DISCLOSURE: The views and opinions expressed in this article are those of the authors, and do not represent the views of equities.com. Readers should not consider statements made by the author as formal recommendations and should consult their financial advisor before making any investment decisions. To read our full disclosure, please go to: http://www.equities.com/disclaimer