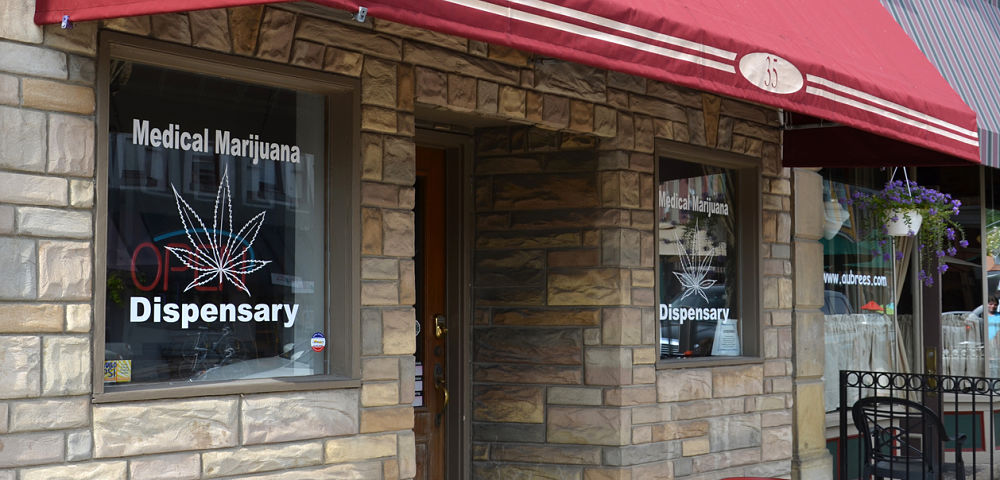 Cannabis consumers have long prized THC content as one of the main factors that makes one strain more desirable than another. In the world of legal cannabis, this factor has resulted in an influx of incredibly potent marijuana flowers and products available. However, many would-be consumers, or people who already know they are sensitive to the effects of THC, are wary of such intense products and would prefer products that are lower in THC and higher in a compound called cannabidiol.
Cannabidiol—aka CBD— is one of around 113 cannabinoids found in the cannabis plant. Unlike products that contain THC, the primary psychoactive cannabinoid, CBD-only products don't have any intoxicating effects. In fact, CBD is hailed for offering relief from a long list of ailments, including inflammation, pain, anxiety, psychosis, seizures, spasms, and other conditions without feelings of lethargy, paranoia, anxiety, impairment, etc. For this reason, CBD is often the main component of a variety of health and wellness products.
CBD can be consumed just as you would THC. You can smoke or vaporize high-CBD/low-THC flower, swallow a CBD isolate capsule, eat a CBD-infused edible, apply a CBD lotion, lounge in a CBD bath bomb, or use a CBD tincture sublingually. Some health and wellness products do combine CBD with low doses of THC to maximize benefits while providing slight, but not uncomfortable, euphoria. There's some overlap in what CBD and THC can treat, but THC is particularly effective in relieving nausea, appetite loss, and insomnia. Many consumers find that a balance of CBD and THC work together synergistically and offer all the benefits of cannabis without the negatives.
Below, five cannabis industry executives provide us with insight about why they believe CBD/health and wellness products will thrive as a trend in the cannabis industry moving forward:
"The ability of CBD to give people health while not getting them high is a crucial part of its fast-rising popularity. But psychoactivity isn't something to be feared. The exploration of hemp extracts rich in CBD causes some people to be intrigued by the power of other cannabinoids for their health. They might consider trying a THC product that could provide different benefits. They might learn more about the terpenes that give many plants their smell and contribute to the entourage effect. Here at Bluebird Botanicals, we're delighted to see anything that helps people take their health into their own hands."
— Lex Pelger, Science Director for Bluebird Botanicals, one of the largest hemp extract manufacturers and retailers in the world.
"CBD/health and wellness products will likely occupy the same niche within cannabis that nutraceuticals occupy within the food and cosmetic industries. CBD based products are widely considered preventative medicine for ailments ranging from seizure disorders to anxiety. There is a great demand for CBD-based products among higher end cannabis consumers. There is a great deal of investment capital for CBD based brands and product offerings. This is one trend that is here to stay."
— Steve Gormley, Board of Directors Member for JuJu Royal brand, a premier cannabis extracts brand created for and inspired by Bob Marley's son, Julian Marley.
"CBD offers consumers the ability to experience the full therapeutic and wellness properties of cannabis without the psychoactive effects of THC. As more individuals become aware of the myriad health benefits of CBD, the market demand for this all-natural pain reliever will undoubtedly increase as we enter the next phase of cannabis as a wellness product."
— David Kram, Founder & CEO of Silk Road, a socially responsible cannabis brand on a mission to end the opioid crisis and pioneer the future of health and wellness through premium all-in-one CBD and CBD+THC vape pens.
"For those looking to ease their way into cannabis products, or for those that don't want to smoke as an ingestion method, we recommend starting with topicals and tinctures. With CBD & THC-based topicals, you'll get the full-plant health benefits, but won't feel a psychoactive effect. With tinctures, you have more control of the dosage, making it ideal for monitoring your experiences. As with all cannabis products, it's best to "start low and go slow!"
—Stephen Gardner, Chief Marketing Officer of Tikun Olam, the world's new benchmark for trusted, consistent, clincally-proven cannabis. Now coming to America, Tikun plans to build on the brand heritage, cultivation experience, and clinical research established by Tikun Olam Israel.
"CBD, medically known as Cannabidiol, has wonderful medical benefits stemming from the cannabis plant but does not make people feel stoned. For those individuals that suffer from anxiety, migraines or soreness, CBD can be a great alternative than pharmaceutical medications. It is a wonderful way for people to try cannabis without worrying about feeling impaired. Blum dispensaries offer several different types of CBD products; just depending on how you would like to consume."
— Mikel Alvarez, Vice President of Retail Operations at Terra Tech Corp., the largest publicly traded cannabis company in the U.S., with medical dispensaries in California and Nevada and non-cannabis greens available in grocery stores nationwide through their subsidiary, Edible Garden.