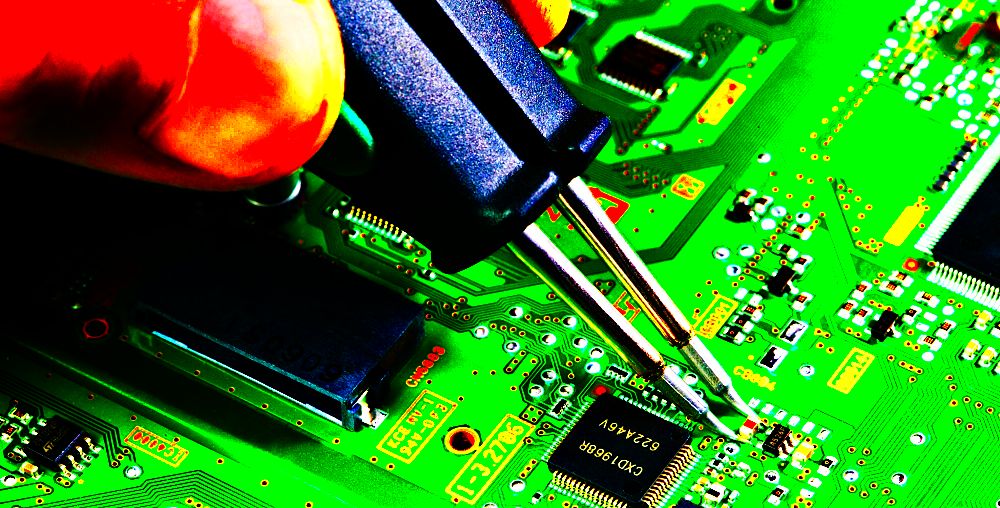 Image via Aisart/Wikimedia
One of the quintessential spaces within the broader tech sector, and one that has an incredibly promising future, is semiconductor equipment companies, explains growth and income expert Bryan Perry, editor of Cash Machine.
Whether we're talking smartphones, cloud computing, artificial intelligence, augmented reality, Internet of Things, virtual reality, autonomous driving, advanced robotics, machine learning or mobile gaming, all of them use specialized chips to operate.
And, all those chips are made with chip production equipment. The biggest of these semiconductor equipment companies by sales is Applied Materials (AMAT). In my opinion, AMAT is also perhaps the best-positioned of all the major players.
AMAT shares trade at a very low multiple of forward earnings because the business has historically been cyclical, with the demand for technology-driven products being inconsistent and trend-driven. Additionally, tax reform should encourage businesses to make investments in improving their technological infrastructure, which, in turn, will drive growth in Applied Materials' largest business sectors.
My technical analysis is forecasting nothing short of a robust next six months for Applied Materials. In a market where investors are searching hard for high growth and low volatility at a reasonable price, they need not look any further than AMAT.
The company will report Q4 2017 earnings on Feb. 21. According to Zacks Investment Research, based on nine analysts' forecasts, the consensus EPS forecast for the quarter is $0.97. This would represent year-over-year earnings growth of 44%. For 2018, the analyst community is expecting $4.10-$4.40 per share.
Any time an investor can buy 44% annual growth trading at a forward price/earnings (P/E) of 13x, they have a serious investment proposition to consider. While many stocks are technically extended, shares of AMAT sit just above the 20-day and 50-day moving averages and are registering positive money flow.
My technical work is predicting a move to $66 in a flat world. However, the stock could easily clear $70 if the rally maintains its primary uptrend, a view that I find to be supported by economic fundamentals.
If I am correct in this forecast, we can look forward to AMAT adding 23% to its current stock valuation over the next few months. With AMAT testing its 20-day moving average, I believe the current valuations make for an excellent entry point.
Bryan Perry is editor of the Cash Machine.

Subscribe to Bryan Perry's Cash Machine here…

About MoneyShow.com: Founded in 1981, MoneyShow is a privately held financial media company headquartered in Sarasota, Florida. As a global network of investing and trading education, MoneyShow presents an extensive agenda of live and online events that attract over 75,000 investors, traders and financial advisors around the world.