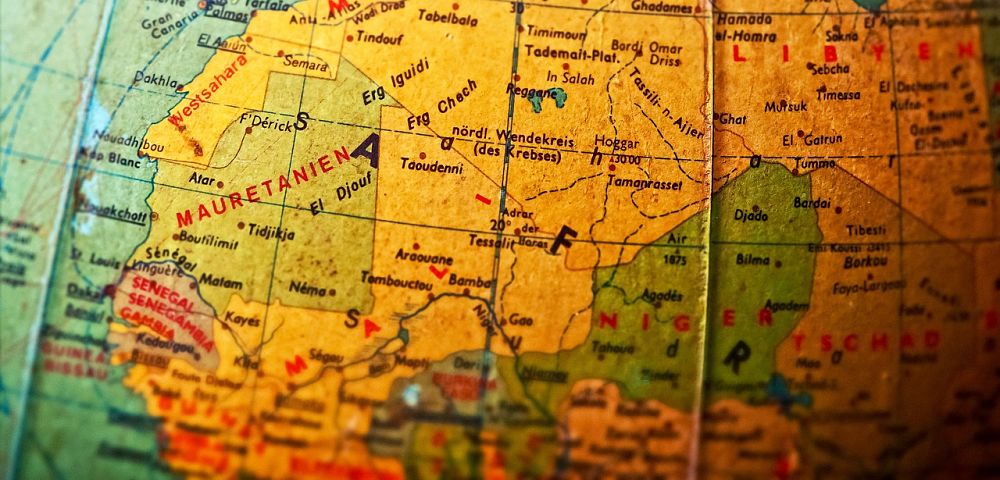 For years, Africa has been heralded as the next big thing for investors. With positives such as advances in tech and infrastructure spreading into many African economies and helping to spur significant growth rates in these countries, it's easy to see why. In 2016, however, Sub-Saharan Africa registered a sharp decline in economic growth – the worst in over 20 years. Plus, even though much of the region is showing signs of improvement, recovery is still weak, which in turn hurts efforts by governments to bring in more global investors.
So, what does this mean for the continent as an investment destination?
The Rollercoaster Ride that is Africa's Economic Growth
In 2011, the Harvard Business Review published an insightful article that highlighted Africa's rapidly-growing consumer markets. For a decade, the continent's real GDP had grown by an average of 4.7%, with the continent's collective GDP hitting a whopping $1.6 trillion by 2009. As a result, Africa saw increased interest from the global business community, with many multinational companies setting up shop in the continent.
Between 2010 and 2015, however, the growth rate of Africa's real GDP slowed to 3.3% annually as socio-political instability and evolving business practices began to take their toll on growing economies. This trend spread fear among global investors, with many left wondering if the African economic boom predicted years ago was a facade.
Is It Really the End for Investors in Africa?
Like every other macroeconomic environment in the world, Africa is plagued by a multitude of different events that occur on a global scale. For instance, North Africa and many oil-producing countries in Africa were among many economies that were adversely affected by the wave of instability during the Arab Spring in 2011. While these countries were battling to stabilize their deflating economies, the rest of Africa actually saw an average increase of 4.4% in economic growth between 2010 and 2015.
For investors looking to strengthen and stabilize their global investment portfolios, Africa still offers one of the most robust and promising opportunities for investment. The continent is rapidly urbanizing and its working-class population is set to surpass much of the world, including India and China by 2035.
With increasing incomes and population growth across the continent, consumption per household is expected to grow at about 3.8% annually according to a 2016 study by the Harvard Business Review. This is expected to drive business spending at the consumer level, which is expected to hit $3.5 trillion over the next decade.
Growth Segments
As the continent continues on its journey of growth, several key segments of the economy will present investment opportunities for individuals with global investment portfolios.
The spreading network of 4G and fiber optic cables within the continent will help open up new internet-enabled investment opportunities. The online forex trading market is one of the many sectors that have thrived on the back of improved internet access. In South Africa, for instance, forex trading has become a big hit, with investors –both local and international – making a killing from online trading platforms and regulated forex brokerage firms that are more accessible within the continent.
Internet access, long viewed as one of the major contributors to GDP globally, is increasingly becoming a part of infrastructure development programs in many countries around the continent. Better internet connectivity means that more people can participate in new, internet-enabled economic activities like data entry and online trading, which directly contribute to economic growth by infusing new jobs.
The retail sector, especially the e-commerce segment, is another emerging sector that has also fed off the expanding cyber network. Online shopping has led the way in altering consumer behavior, with local and international retailers targeting Africa's digital shoppers. Many online retailers are capitalizing on Africa's rich resources to create unique products – from exotic leather products to African paintings, clothing, and other collectibles from different parts of the continent.
In addition to retail and tech, many opportunities also exist in fast-growing industries such as agriculture, financial services, healthcare, and manufacturing. In manufacturing, for instance, it is estimated that manufacturing output in the continent could hit about $930 billion by 2025 up from the $500 billion that's currently being generated.
Bottom Line
Like many other investment destinations, Africa is still far from perfect. Socio-political uncertainty, corruption, and the high cost of doing business in many parts of the continent will make many sound investors cringe at the thought of investing in many sectors of Africa's economy.
However, for investors with a good understanding of the continent's fine edges, there's a ton of profit to be made, especially when investment portfolios contain a mix of investments from other parts of the world.