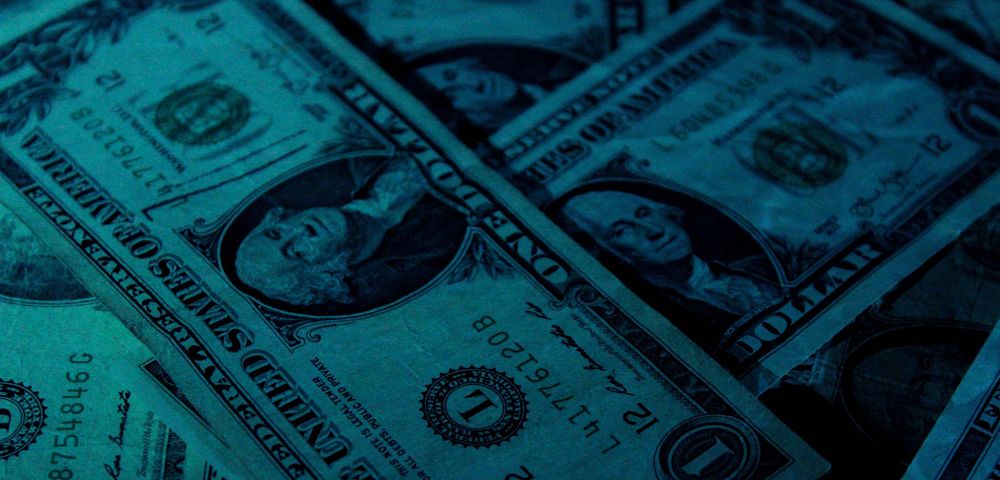 For the uninitiated, One Big Thing is the section of our Gravitational Edge report where we share a single trade idea from our universe of over 200 markets and several thousand companies worldwide, writes Landon Whaley June 6.
One Big Thing represents a trade idea, long or short, in which the reward-to-risk is skewed heavily in our favor.
Unlike our macro themes that play out over months, One Big Thing is focused on opportunities that are ripe now but may soon fade. These ideas are typically generated from a dislocation caused by catalysts in either our Quantitative or Behavioral Gravities.
This week's One Big Thing is a long trade idea in the second most consensus bearish market on Earth, long-dated U.S. Treasuries, via the iShares 20+ Treasury Bond ETF TLT.
Fundamentally, the most recent tax plan passed by Congress has driven Treasury yields higher for the last five months. In fact, two-year yields are up 51 basis points, and 10-year yields are up 46 in the time. These are huge moves in the world of government bond yields.
The economy is just beginning to feel the fiscal stimulus from that plan, but the entire benefit of the tax package is already baked into yields and, likewise, Treasuries themselves.
In other words, investors have already priced in the economic boost anticipated from lower corporate and personal tax rates. In addition to being priced in, if the U.S. Fundamental Gravity shifts into a growth slowing regime in the second half of this year, which we believe it will, it will provide a very conducive investing environment for bonds of all types—especially long-dated Treasuries.
Quantitatively, TLT is showing signs of life after a six-month downtrend.
Social, which quantifies the trend of this market, is now registering party mode. This shift from being asleep is occurring alongside a shift in Momo, the force behind the trend, which has been building bullishly for the last two weeks.
Barometric, which measures the rate of force (buying/selling pressure), indicates that buyers are taking back control of TLT after 43 consecutive days of sellers being in charge.
Finally, Topo, which measures the level of drawdown risk, is registering the lowest level of drawdown risk in more than three months.
Behaviorally, investors are massively short all along the curve, from the five-year out to the long bond. Outside of the Mexican peso, there is no other market in the world with a more bearish consensus perspective. The risk of a short squeeze is extremely high right now, which would add kerosene to our bullish fire.
The Gravitational bottom line is that all three Gravities are bullishly aligned, which means it's time to be long, strong, and down to get bullish with TLT.
Trade Idea
We share detailed entry and exit guidelines with our research clients including specific price targets for risk and profit taking. In addition, we send out real-time alerts whenever we initiate or close a position in our Asset Allocation model.
If you'd like to receive the details for this long TLT trade and be notified when we are initiating the position, please email us at [email protected]. We will also provide you with a free four-week trial of our research offering, which consists of two weekly reports: Gravitational Edge and The 358.
TLT rallied like it was shot out of a cannon the week of June 4 but was turned away at a critical Alpine line of $122.40. I expect a pullback to at least the $119 level this week, but if it manages to close above $122.40, it's clear skies until $127.
TLT's Momo reading turned bullish last week for the first time in over a month. Momo has been building bullishly since bottoming in bearish territory on May 21, and price is now finally confirming that shift.
Everyone believes 3% is the critical line in the sand for 10-year yields, but the true test for higher yields is breaking out above the range from 3.06% to 3.155%. On the downside, there is no floor until the 2.698% to 2.652% range.
Momo for U.S. 10-year yields has been losing bullish steam for almost two weeks. The force behind the current trend turning bearish indicates a high probability of lower U.S. yields ahead.
For a free four-week trial of our research offering, which consists of two weekly reports: Gravitational Edge and The 358. Subscribe to Gravitational Edge here…
About MoneyShow.com: Founded in 1981, MoneyShow is a privately held financial media company headquartered in Sarasota, Florida. As a global network of investing and trading education, MoneyShow presents an extensive agenda of live and online events that attract over 75,000 investors, traders and financial advisors around the world.