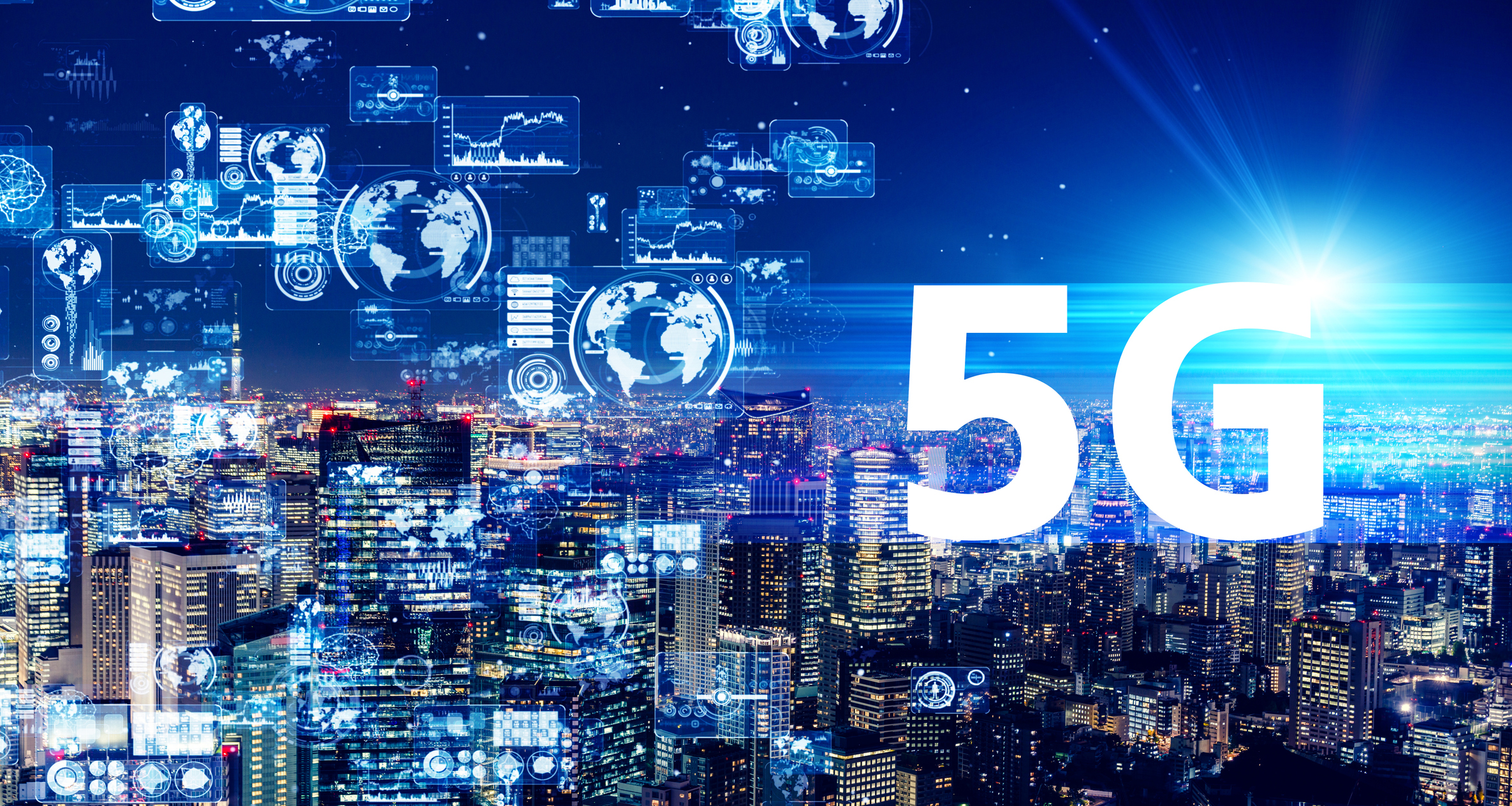 Image source: iStockphoto, metamorworks
Wireless is the hottest industry. We've watched it grow and change continually for decades. Now with 5G, wireless is reaching an entirely new and expansive level. That means many companies in the wireless space will grow rapidly and succeed.
That does not mean every wireless company will do well. Many will struggle and even fail for a variety of reasons. How do you choose the right company as a customer, an employee or investor?
We have watched the wireless industry experience rapid growth through forty years of expansion. It has grown from analog voice only to 2G, 3G, 4G and now 5G. This next generation creates an enormous, new playing field.
Today, with 5G and as we continue to move forward, the expansion of wireless data and apps will only continue along with other companies from other industries.
This does not mean, however, that every wireless related company will be a winner, so it is very important to have a good understanding of the changing industry, the opportunities, challenges and pitfalls in order to choose the winners to invest in, work for and be a customer of, across the competitive landscape.
Three challenges the wireless industry faces
First, there are winners and losers in the wireless industry. That means for networks, smartphone and tablet makers and more. Some of these will be winners and others will struggle. We've seen this in the past and in the world of 5G, it will only continue.
Second, this also encompasses other companies in other industries who are starting to use 5G to transform and expand their own industry. Some of them will be winners and others will be losers.
Third, COVID-19, while obviously globally devastating, has been good for some companies as it has challenged others. Coronavirus is a short-term problem, but it becomes a longer-term problem if it negatively impacts the company.
So, going forward there is a huge new opportunity, but also a huge challenge as well.
5G wireless winners in 2021 and beyond
Let's explore these questions in an effort to gain a better understanding of the wireless industry and who the winners and losers will be in 2021 and beyond.
The main point I want you to understand is this:
Even though the wireless industry is an increasingly important industry, and it will impact a growing number of other companies and industries, not every wireless related company will be a winner.
That's why it is important to have a good understanding of the direction of the wireless industry. Who the winners and losers are today and what's going to change… and it is important to remember, things always change.
LG exits wireless smartphone marketplace
LG just announced it is leaving the smartphone space. LG made very good smartphones. The problem was that it did not market them well.
You see, companies cannot just make a good product and expect to succeed. They also need to market well. Marketing means public relations, advertising and so much more. The company and the product need to be in the customers' minds.
Companies and products need to be on the growing side of the Growth Wave
And both the company and the product or service need to be growing, not stalled or shrinking. They must be growing. Period.
LG had a great phone, but this was not enough. Even the best product won't be found and will not succeed if it is not discovered by the marketplace.
Microsoft Lumia, Amazon Fire Phone, Facebook exited smartphone market
Microsoft exited the smartphone marketplace not long ago. It had been trying to be successful and tried over and over again for more years and more attempts than I can count.
In fact, the company made some great Lumia devices. That being said, Microsoft didn't find success, so it finally said goodbye.
The problem?
Marketing.
Amazon Fire Phone and the Facebook smartphone also tried to crack into the wireless industry. That lasted just a few months before they pulled the plug.
These are two ultra-successful companies, yet they couldn't even make a dent in the wireless smartphone business.
The problem?
Marketing.
That being said, since they are not in the smartphone business, exiting did not hurt their core businesses like it could with others.
These are important lessons, however, and raise some interesting questions. Why were Amazon and Microsoft failures with smartphones, and why were Apple iPhone and Google Android — two non-wireless companies — successful?
Changes in wireless space occur quickly
We have seen how great ideas with great marketing can transform an industry almost overnight. Consider when Apple iPhone and Google Android entered the marketplace more than a decade ago.
Until the 1990s, Motorola was a long-term winner in the wireless handset marketplace. Its StarTAC was king of the hill. Then, when the wireless industry quickly shifted from analog to digital, Motorola missed a step.
That sent the company from the top of the competitor list to the bottom. It did have a brief comeback with the Razr, but that didn't last long.
The problem?
You guessed it — marketing.
Nokia and Blackberry took the lead and kept it for a decade. Then, when Apple iPhone and Google Android entered the space, Nokia and Blackberry lost their lead almost immediately.
Today, previous leaders Motorola, Nokia and Blackberry are at the bottom of the heap.
Nokia is still trying. It just introduced another smartphone called the Nokia X20. This is a less expensive device, and the company hopes to make some headway with it.
That being said, the iPhone, Android and Samsung Galaxy's hold on the marketplace seems solid.
The reason?
Marketing!
Users, investors and workers know and love these winning brands.
Apple, Android, Samsung lead smartphone space
In the wireless smartphone space, Apple iPhone and iPad, Google Android and Samsung Galaxy are the leaders. Apple makes the iPhone and iOS. Google makes Android and Samsung makes Galaxy.
In fact, Google has also been trying to become successful with its Pixel smartphones for quite a long time, but it is having the same problems as Microsoft did.
Today, Apple, Google and Samsung are the leaders in smartphones and that shows no sense of weakening.
There are also plenty of smaller wireless companies which offer attractive products and services. Some are smartphones. Others are tablets. Some create the technology that improve network performance.
Being a Master of Marketing is key to success
The bottom line is this. It's not enough just to have a great product. You must be a master at marketing as well to gain traction and grow. The marketplace needs to see you as a leader.
You must stay on the growing side of the Growth Wave.
Having a great product is not enough. You also need great marketing. That means great PR, great media, great advertising and every other kind of marketing.
We have seen many big-name failures over the years. In fact, I project we will see many more.
Not because they don't have a top product, but because they simply do not understand the importance of marketing and how to do it well.
Having the right marketing talent in your executive ranks is key. Keeping marketing top of mind and partnering with the right people, agencies, companies and more is key.
Remember, to be successful today a company needs two magic ingredients. One, a top product or service. Two, it needs to be a king of marketing.
If it has both of these bases covered, only then does it have a real chance at success.
Jeff Kagan is an Equities News columnist. Kagan is a Wireless Analyst, Technology Analyst and Commentator who follows Telecom, Pay TV, Cloud, AI, IoT, Tele Health, Healthcare, Automotive, Self-Driving cars and more. Email him at [email protected] His web site is www.jeffKAGAN.com. Follow him on Twitter @jeffkagan and LinkedIn www.linkedin.com/in/jeff-kagan/
_____
Equities Columnist: Jeff Kagan
Source: Equities News