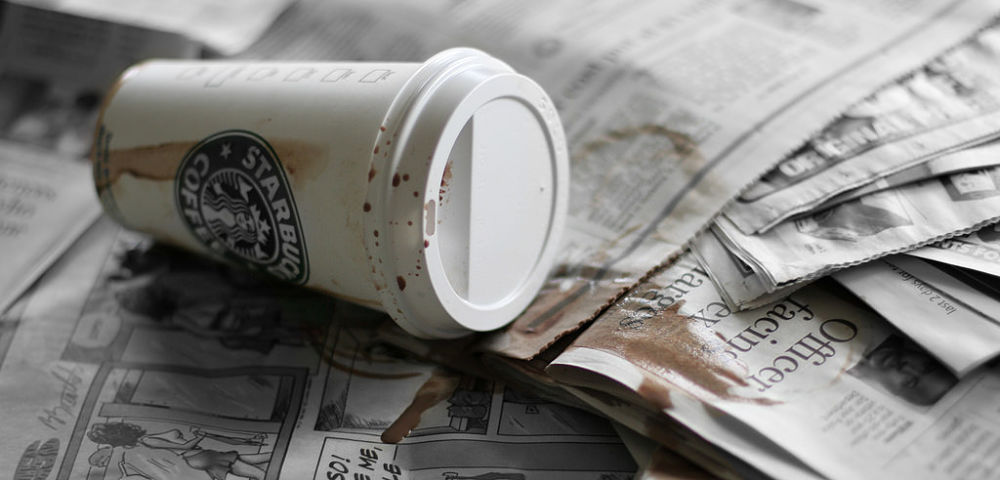 For 10 years, I ran a business incubator of four cohorts, 45 entrepreneurs a year each with 12 months of support. It was by all accounts a roaring success with a 94% success rate of participants still being in business after two years.
We're not talking about cohorts of hi-tech founders with Intellectual Property and tons of investors. My entrepreneurs were typically 1-2 person companies that produced products, imported or exported items or were a service business.
They had to have financial resources to get off the ground but most would be able to get into operation with as little as $40-50k. Like I said, they were not big operations although some had the potential. Having said that we had a small regional airline as well as an international clothing manufacturer as participants. None required investors unless family and friends threw in some cash in the start-up stage. A few had small business loans from banks.
Looking back it was a simpler time for start-ups, founders were owners, money was readily available, pivot was not in the vocabulary and shares were only spoken of if they had a partner. However, a simpler time did not mean there were fewer problems.
In one of my cohorts, we had a nice young guy (let's call him Bob) wanting to open a coffee shop and an older woman (Monica) with a dream of being her own boss while exporting widgets from China. As it happens, sometimes the money the business-owner needed for the start-up was really not in place even though they were required to have the necessary resources.
My coffee shop owner wannabe was one of these with an edgy financing plan. Two weeks into the 52-week program he announced in a workshop that his financing fell through and his credit was not good enough to secure a bank loan. He broke down in tears as he explained his dilemma to the group.
Monica, our import/exporter, gave him a motherly hug and offered to finance the coffee shop as well as her own endeavour. Wow – what a turn of events!
It turned out that Monica had recently inherited a very small amount of money and wanted more than bank interest. She had no interest in stocks and bonds but thought investing in a coffee shop was 'kind of cool.'
This is where the rails fell off the train or however that saying goes. She asked me for advice on whether it was a good deal or not. Ouch, remind me never to answer another question like that. It really wasn't a good idea at all; the young guy was in the process of writing a business plan but had never run a coffee shop or even a business before, for that matter and was only in the process of negotiating for a location. Between the two of us, Monica created a pro and con list with a decidedly longer list on the 'con' side of the sheet.
Monica made her decision based on emotion. In a move to save money, and obviously, against my advice, they both shared his lawyer to create a partnership agreement – mistake number 2 or three depending on how you look at it.
Meanwhile, our exuberant coffee meister had bought all the equipment and was negotiating for a lease for the shop in downtown Vancouver. He had found a great location (that even I agreed on) and after some meetings with the landlord was at an impasse on price.
Bob asked me to step in and work out the deal. Within 10 minutes I felt there was something fishy going on. I called the landlord out and he admitted that while he liked Bob, Starbucks SBUX was the tenant he wanted and they were in the wings doing a location analysis. Starbucks took the location and Bob's dream was now put on hold.
Meanwhile, Monica, our intrepid newbie investor started to call Bob daily to get a report on the status of 'their' company. The mistakes and signs were now piling up.
Bob felt pushed into a location and using Plan F (having gone through the other plans) opened a coffee shop in the wrong part of town with a very poor demographic. From elite clientele to hand-out haven, what a let down.
Despite pivoting, strategy sessions, support from friends and family 'Bob's Coffee Shop' was nearing collapse after six months in business. Bob pulled a 'midnight move ' on the landlord before the landlord seized everything. Where did that leave Monica?
Monica was on the hook for two and a half years of the three-year lease. She had a funny attitude about the investment. She figured it was 'found' money she never expected to have so she grieved a little about the investment but didn't let it kill her. The investment was one thing but the lease was another. Monica felt there was only one action left to her.
She sued me! I was dumbfounded and certainly a bit miffed. I did have insurance for such an event called Professional liability insurance more commonly known as errors & omissions (E&O) in the US. It is a form of liability insurance that helps protect professional advice- and service-providing individuals and companies from bearing the full cost of defending against a negligence claim made by a client, and damages awarded in such a civil lawsuit.
I was appalled, as were those around me. The facts were indisputable and my legal team rose to the occasion. I was now a defendant! Monica was wrong and she knew it. Later she apologized to me but had felt at the time that I was the perfect choice for her to sue. After all, Bob was now broke and hiding in a closet somewhere.
We had those interminable meetings often called settlement meetings although I had no intention to settle and admit wrongdoing. My insurance company lawyers on the other hand had a different perspective. The bills were adding up and they wanted Monica to go away. After paying lawyers upwards of $30k she was offered $20,000 to 'go away.' The insurance company paid all the expenses.
Thinking back this frivolous suit might have gone on for more months and cost twice the amount she was paid.
This situation opens your eyes to a number of things. It certainly closed down my willingness to support entrepreneurs with advice. It showed that the best intentions need to be carefully considered and a deal needs to be 'papered.'
The mistakes were monumental. Investing without all the facts, using the same lawyer for a partnership agreement, being forced to open a bad location, putting her name and a personal guarantee on the lease, and a poor business plan all accounted for one of the biggest messes I've been involved in.
Planning, securing the right investors, taking advice and not basing major decisions on emotion are but a few takeaways from this scenario.
By the way, Monica's import/export business? It went down the tubes too!