When and Why Do Bitcoin Prices Experience Sudden Booms
Catalin Zorzini Follow |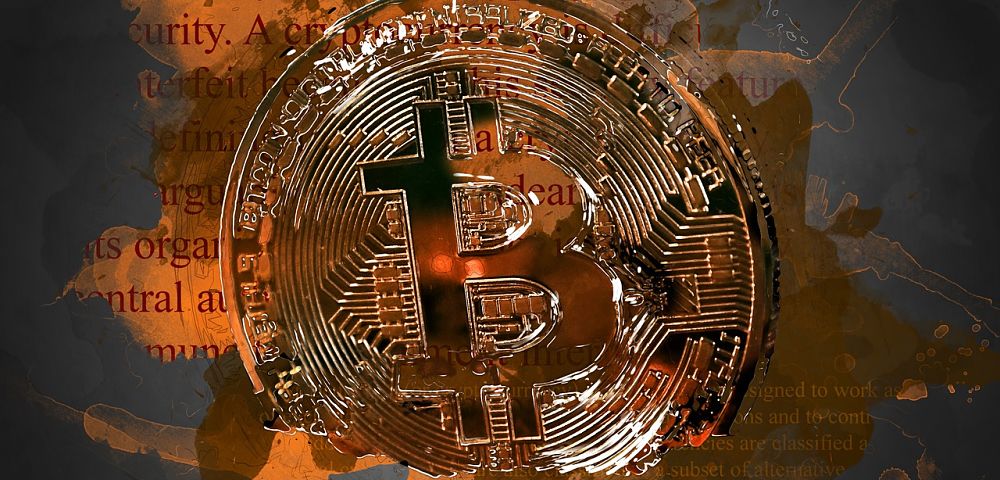 Over the last few years, the crypto-sphere has experienced enormous growth resulting in an increase in the general crypto market cap despite the fact that it swings widely. As new tokens continue to be launched, only a few have stood firmly against the rough crypto price waves. Bitcoin being the first virtual currency, has had quite an epic journey on the market. It shot from $1000 in Dec 2016 to as high as $20,000 in the last quarter of 2017.
The notorious volatility of BTC has been attributed to both positive and negative news in the crypto-space. There is no definite formula that can tell you where the cryptocurrency market is headed.
At present, all you can do is learn some of the triggers that have caused wild market swings before you can make productive moves. Let's take a look at some real-life scenarios that have resulted in hue price variations.
When Do BTC prices experience sudden booms?
Bitcoin prices inflate when the following happens:
1. Political risk / uncertainty in the economy
When the economy of a country is threatened, its currency starts to lose value as well. When this happens, investors and citizens are usually forced to transfer their assets into alternative currencies to avoid huge losses.
Since Bitcoin has proved itself to be a worthy invention, investors have been using it to hedge against plummeting prices or when they need to ship their assets out of a country. Take the Greece economic Crisis of 2015 for instance; there was an increase in purchase of Bitcoin by Greek citizens who wanted to protect their investments but this went unnoticed by the rest of the world because Bitcoin wasn't a thing back then.
Other two events that threatened world economies but favored Bitcoin are the election of Trump and Brexit referendum. The latter saw Bitcoin climb up the charts as the British pound received heavy blows. The election of Trump spelled doom over the US economy and motivated Americans to hedge their funds with Bitcoin resulting to a sudden boom in its price.
2. Introduction of a new technology
One of the biggest problems crippling Bitcoin adoption is scaling. The inability of this pioneer crypto's blockchain to speed up transaction times has created anxiety amongst serious investors who had hoped it would replace traditional banks.
But as new inventions such as SegWit (segregated witness) and the Lightning Network came up, the faith of Bitcoin investors was renewed. Both these technologies aim at expediting Bitcoin transactions and foster massive adoption.
Last year December, when CBOE – one of the largest futures exchanges announced its Bitcoin futures contract, there was a staggering 19% surge in Bitcoin's price. This created a sense of secured BTC future, hence boosting the number of crypto investors. Basically, whenever an announcement about an invention happens in the crypto world, followers usually get excited about the future of these assets leading to a sudden price boom.
3. Regulatory Moves
Regulating cryptocurrencies is still a political hot potato in many nations. Even though lack of a central authority is one of the major selling points of crypto assets, most people (usually none-crypto followers) feel that with government intervention, these assets can gain the trust of many people.
Japan has always been a crypto haven, and when they announced that Bitcoin would be used as a legal tender, its prices went up by 2% within 24 hours and maintained an upward trend for the next two months. However, some crude forms of regulation like China banning ICOs and various Bitcoin exchanges getting closed or subpoenaed normally send the entire crypto sphere in a bearish market.
4. Positive media coverage
Positive media coverage has the power to paint anything in a good picture. In 2015 and back, hardly did many people know about Bitcoin or cryptocurrencies. This is one of the reasons why their prices moved at a snail speed.
In 2017, cryptocurrency coverage was so widespread with thousands of articles, ebooks, and reports being printed both online and offline. As knowledge reached more and more people, some were converted into buyers leading to the cumulative market cap of all cryptocurrencies coming close to a trillion towards the end of 2017.
Since media has both the power to create and destroy, negative coverage of cryptocurrencies has always resulted in some people engaging in panic sells leading to a decreased market cap.
5. Market manipulation by whales
Whales are the biggest sea creatures, and they may have the tendency to squash any other water creature they come across. In the cryptocurrency markets, whales refer to investors or a group of people who own a larger percentage of a crypto coin.
Through rinse and repeat, these individuals can twist the markets to dance to their tune at any time they feel like. If you are strategic enough to detect the moves of a whale, you can tag behind them and benefit from a sudden price increase. Unfortunately, most of them use buy/sell walls thus concealing their moves.
Insider information can also lead to Bitcoin prices crossing to newer heights. Unfortunately, insider tips can only be relevant for as short as an hour or two before others get wind of it offsetting everything back to normalcy.
Bottom line
Bitcoin is a speculative asset and its prices fluctuate from time to time. If you are a serial "hodler" (a holder), then it's okay to sit by and watch the market dance around. After all, you are in it for the long-haul. However, if you are a day trader or someone who liquidates his coins after a while, it's imperative to know when Bitcoin prices experience a sudden boom so you can sell at a nifty value.
Additionally, you need to be good at technical analysis as signals from this method tend to be spot on. When you put all the factors we've discussed into consideration, and add your knowledge-based intuition to the mix, it can be easier to predict when Bitcoin is likely to experience an upsurge in the price.
DISCLOSURE: The views and opinions expressed in this article are those of the authors, and do not represent the views of equities.com. Readers should not consider statements made by the author as formal recommendations and should consult their financial advisor before making any investment decisions. To read our full disclosure, please go to: http://www.equities.com/disclaimer