​What's Top of Mind for Family Offices?
Charlotte Luer |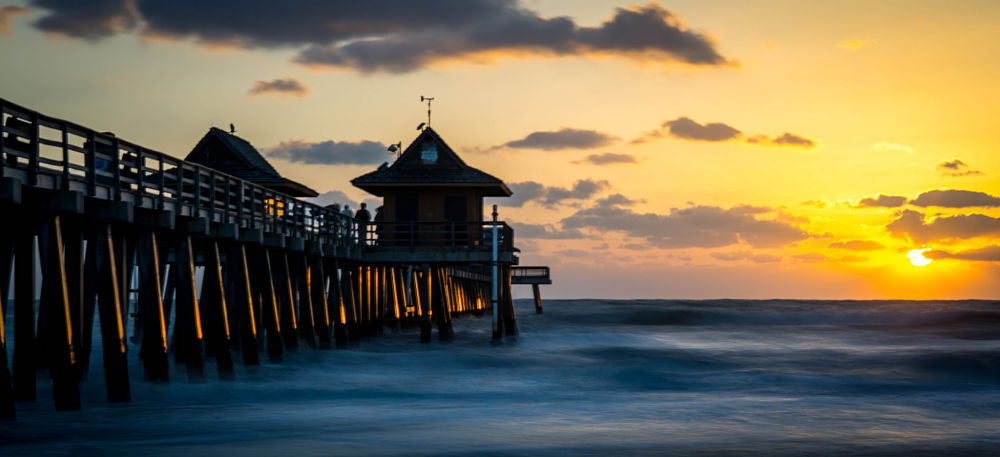 Image via Garen M./Flickr CC
The Naples Family Office Association's January Networking event hosted 75 families and the top advisers who serve them last week at a sunny outdoor event highlighted by debate and discussion of trends and opportunities. Amidst the cocktails and hors d'oeuvres, several themes dominated the conversation. What's on the minds of today's substantial families?
Profiting from Real Estate
From the ideal location for a second home in Naples to investing in a real estate fund, investors are keen on real estate and how to identify the best deals. Today's families are relationship driven when it comes to real estate and seek targeted acquisitions that are off-market or discovered by a fund via established local relationships with local real estate operators who provide access to unseen opportunities.
Forex Opportunities
More than ever, today's family offices understand the value of Next Generation algorithmic trading as a way to augment performance and safely navigate market volatility. Indeed, high yielding niches in the gold, silver and currency spot markets are now more popular than ever with those seeking strong returns to make up for broad based losses in other asset classes.
Subscribe to get our Daily Fix delivered to you inbox 5 days a week
Cryptocurrencies and ICOs
As cryptocurrencies' value continues to grow exponentially, an astonishing amount of inflows from family offices are entering the space. Whether it's an investment in an Initial Coin Offering, a Cryptocurrency Exchange, Ethereum, Bitcoin, Litecoin or another token or platform, the cryptocurrency industry is viewed by most as "too big to fail" and "too big to ignore."
Family Foundations
Wealthy families are committed to insuring that their legacy lives on and as younger generations begin to take the reins, the commitment to philanthropy and social good is of paramount importance. Family foundations may vary in size but they share an unwavering commitment to making an impact. Non-profits such as the American Cancer Society understand this quite well and have major gifting programs in place to support the family office community.
Sourcing Deal Flow
Direct investment into off-market private deals is always a hot topic with family offices seeking to share ideas and opportunities with their peers. Strategic conversations included opportunities in areas such as fintech, artificial intelligence, health and wellness, housing, battery technology and more.
The next Naples Family Office Association event will be held in mid-February for family offices, members and prospective members. For additional details on the January discussion topics, please contact Charlotte Luer at charlotte@naplesfoa.org.
By Charlotte Luer, Naples Family Office Association and Family Office Networks
DISCLOSURE: The views and opinions expressed in this article are those of the authors, and do not necessarily represent the views of equities.com. Readers should not consider statements made by the author as formal recommendations and should consult their financial advisor before making any investment decisions. To read our full disclosure, please go to: http://www.equities.com/disclaimer.
| Symbol | Last Price | Change | % Change |
| --- | --- | --- | --- |
| AAPL | | | |
| AMZN | | | |
| HD | | | |
| JPM | | | |
| IBM | | | |
| BA | | | |
| WMT | | | |
| DIS | | | |
| GOOG | | | |
| XOM | | | |
| BRK.A | | | |
| FB | | | |
| JNJ | | | |
| WFC | | | |
| T | | | |
| NFLX | | | |
| TSLA | | | |
| V | | | |
| UNH | | | |
| PG | | | |