​As Sam See It: What's Really Driving the Market Right Now? It's Probably Not What You Think
Sam Stovall Follow |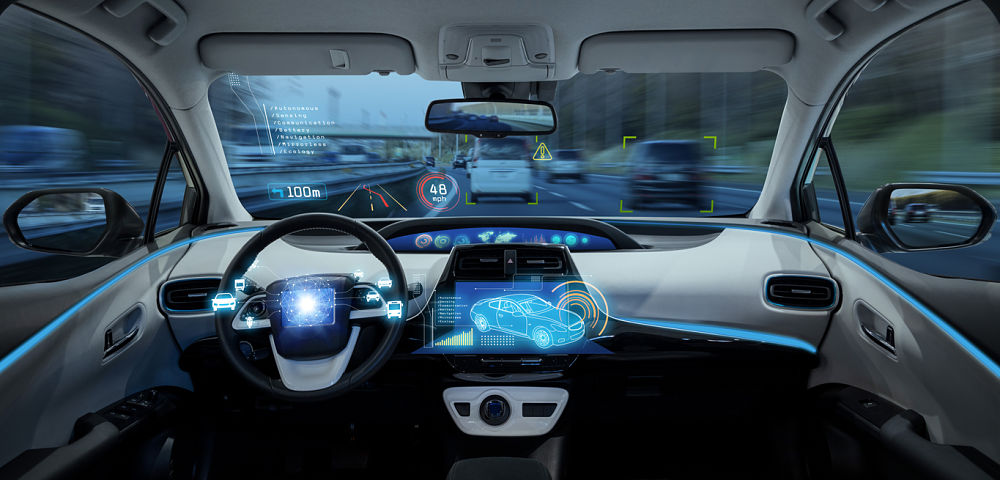 Each week, we tap the insight of Sam Stovall, Chief Investment Strategist, CFRA, for his perspective on the current market.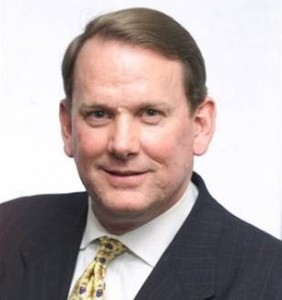 EQ: The Fed released minutes from its early May meeting on Wednesday. The committee did not seem particularly concerned about inflation. Did anything else stand out to you from their discussions?
Stovall: I'm not really surprised by what they said. They did imply that there will be a June rate increase, but that's no surprise to the majority. They also said that they think it would be good for there to be a temporary period in which inflation rises modestly above the 2% level. The reason is because this economic expansion has been so anemic by historical standards that they don't want to risk cutting it off too soon.
It's somewhat analogous to a fisherman letting a fish set the hook before reeling it in. It could be similar in this case in the sense that by letting the economy run with it for a while, we don't end up having any premature problems.
EQ: Last week, we discussed the market breaking out of its downtrend. This week, however, uncertainty surrounding trade talks with China and the denuclearization of North Korea were escalated by President Trump's recent comments. Is this a reminder that despite the market looking to resume its uptrend, investors may not want to overextend themselves here?
Stovall: That's a good moral of the story, if you will. I think this market has definitely been influenced by technical considerations. We did break out of the descending wedge, which is regarded by many as a continuation pattern. So, the successful breakout of that implies that this bull market still has some life left in it. At the same time, we have not cleared the resistance level of the 2,737 level on the S&P 500.
The market worked its way up to that point, only to get smacked back down, with the trade situation being given credit or blame, depending which way the market went for the day. It got credit on Monday, but then got blame on Tuesday and ditto for Wednesday. So, I really think that the technicals are driving where the market goes, whereas trade ends up getting the credit or blame.
EQ: In this week's Sector Watch, you examined whether the "line in the sand" was marked by the 3% threshold on the 10-year note. Why do investors believe this might be the case?
Stovall: It could be researcher's bias because they've been hearing from economists and bond strategists for quite some time that 3% seems to be this magic threshold, above which the market will go into a tailspin. Maybe that is true because going back to 1954, the Fed funds rate actually started at 4.1% on average during rate-tightening programs, whereas this current rate-tightening program started with a Fed funds rate at less than 1%.
However, only one other time did we come even close to such a low starting, and that was in 2004 when we started at a 1% level. Then, you have to go all the way back to 1958 to see a 1.75% starting level, and then back to 1955 for a 1.5% starting level for the Fed funds rate. Every other period was 2% or higher. So, maybe it's simply because, from a historical perspective, we started from a very low level by comparison.
EQ: So, based on your finding, the line in the sand—if there is one—is actually much higher. How did you come to that conclusion?
Stovall: Well, I simply retrieved the 10-year note yield averages from the St. Louis Fed's website and data on the S&P 500, and simply looked at the average monthly price change of the S&P 500 whenever the yield on the 10-year note was higher from one month to the next. I plotted that out on a bar chart, and it came across fairly clear that the best period—or sweet spot, if you will—is the 10-year note yield being between 3-4%. In fact, even up to the 6% level it continued to be in positive territory. Only when the 10-year note went above 6% did we end up with a problem.

So, I think that we have to go back in time and really put things into perspective. The 10-year note usually is higher because, as I said earlier, we're starting at a low level for the Fed funds rate and the 10-year note is usually 1.5 points above the Fed funds rate. The markets have just been used to much higher interest rates compared to where we are today. So, I think investors are nervous because it's been a long time since we've been at these low levels.
EQ: If the yield of the 10-year note is on the rise, which areas of the market should investors lean towards and which should they avoid?
Stovall: Not surprisingly, the inflation-hedge sectors of Energy and Materials tend to be market outperformers on average, but also the lower yielding, more cyclical sectors such as Consumer Discretionary, Industrials and Information Technology are also outperformers. That's not surprising because as the Fed starts thinking about raising interest rates, it's because the economy is cranking on all cylinders, which increases demand for these consumer and business discretionary items, as well as technologies. You also have less substitution from bonds because these sectors are traditionally not regarded as bond proxies.

That said, the higher-yielding groups, such as Real Estate, Consumer Staples and Telecom Services tend to show a smaller gain on average as compared with the S&P 500. Also, your more traditional bond-proxy of Utilities ended up posting an average decline in each of the months whenever we saw a rise in the 10-year yield. It's probably no surprise to many people, but higher yields tend to depress the higher-yielding groups.
DISCLOSURE: The views and opinions expressed in this article are those of the authors, and do not represent the views of equities.com. Readers should not consider statements made by the author as formal recommendations and should consult their financial advisor before making any investment decisions. To read our full disclosure, please go to: http://www.equities.com/disclaimer