What You Should Know When Using a Credit Card Abroad
Desireé Duffy Follow |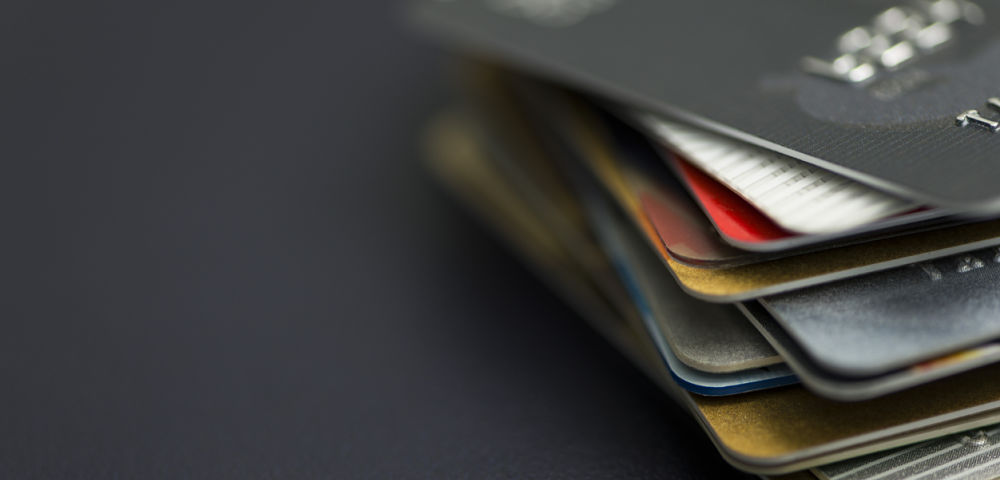 So you've finished packing for your next trip abroad – but you stop and stare with uncertainty at your wallet. Should you covert your cash at the airport? Use a credit card? Do they even offer traveler's checks anymore? Maybe there's a payment app…
You better hold on the app. Most countries accept cash and credit cards – but payment app usage can vary widely. That's not to mention you may need to register with your personal details, and you will be at the mercy of your phone's internet service. Credit cards can be your best bet – especially if you don't want to deal with a wad of cash of unknown value.
Taking your credit card abroad can be a handy way to avoid carrying around large sums of travel money throughout your trip. This can also make you a less attractive target for criminals, and can also eradicate any fears of losing your cash.
Depending on which credit card you are using, you may be required to inform your bank that you are planning on using your card abroad. Some banks have a tendency to err on the side of caution if they spot any activity on your card overseas, and suspend your card.
Naturally, this is the last thing you want, and having to make phone calls to undo this can create unnecessary stress, so it's never a bad idea to just double check what your bank's policy is. With that in mind, this article explores some other handy hints and tips for using your card abroad - hassle free.
Extra Charges
In many cases, your bank will charge you a small fee for using your card abroad, and this is worth checking out before you travel. You don't want to be hit with any nasty surprises on your bill!
The usual charge is around 2.5 - 3% of each purchase. This rate also usually applies if you attempt to withdraw cash from an ATM whilst overseas.
Bonus Tip: Speaking of ATMs, check with your bank and see if they have any partnerships abroad. Depending on your bank, your card may not be accepted at every ATM. But most major institutions keep track of their global ATMs – making it easy to plan ahead.
Which Card Is Right For Me?
Having to pay a little extra should not deter you from using your card abroad, as there are plenty of other benefits, provided you choose the right card.
Some banks will offer bonuses on credit cards, particularly for new customers, so explore a guide to credit card sign up bonuses if you're planning on taking out a new card to travel with.
Which Currency Should I Pay In?
When paying on your credit card, you'll usually be asked whether you want to pay in your usual currency or pay in the local currency. If you choose to opt for paying for things in the currency that you are familiar with, it usually comes at a price. In most cases, it's best to pay in the local currency, as your bank will then convert that at the best rate on the day. This method is called dynamic currency conversion.
The retailer may also automatically use dynamic currency conversion unless you ask to pay in a different currency, so be on your guard. Remember: It never hurts to ask.
Watch Your Spending
While carrying a credit card instead of cash can be much more convenient, it can sometimes lead to you losing track of how much you're spending, as you can often go several days without using any 'real' money.
Be sure to keep a mental record of what you're spending to avoid being hit with a surprisingly large bill upon your return. There's nothing worse than post-holiday blues, so adding an unexpected astronomical credit card bill into the equation is not a good idea.
Travel Stress-Free
The verdict? Apps and cash can get the job done – but credit cards may be more secure and convenient. Whether you are travelling for pleasure or business, the last thing you want to worry about is converting currency, how much 20 pounds is compared to the dollar, or whether that 10 euro note in your purse was pickpocketed.
With credit cards, you will be able to easily buy in the local currency, you have less items to keep track of, and you'll be able to see your expenses after every swipe.
So now that you've decided how you are going to pay, you can focus on what to buy.
DISCLOSURE: The views and opinions expressed in this article are those of the authors, and do not represent the views of equities.com. Readers should not consider statements made by the author as formal recommendations and should consult their financial advisor before making any investment decisions. To read our full disclosure, please go to: http://www.equities.com/disclaimer