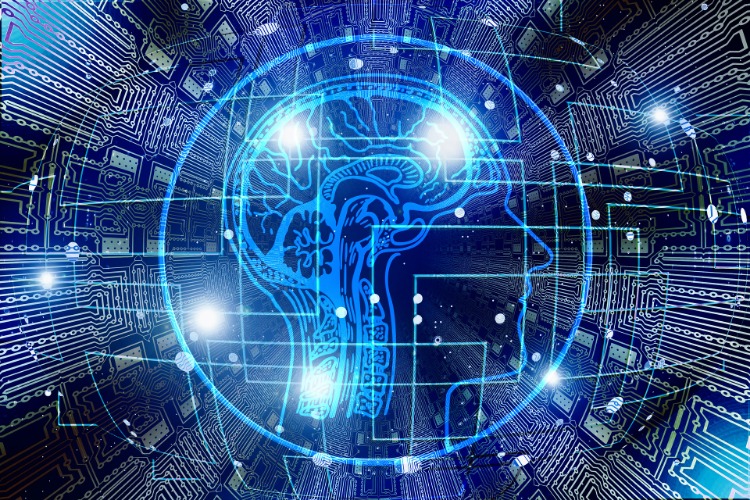 Image: Gerd Altmann, Pixabay
Of all AI's possible applications, its use in healthcare could offer the most lucrative opportunities on the investment market. Research from ReportLinkerfound that AI's healthcare market will grow from $2.1 billion in 2018 to $36.1 billion by 2025. For investors, even getting a small slice of that market now could pay off handsomely within a relatively short time.
Healthcare is rich with data, perhaps more so than any other industry, which makes it the perfect opportunity for AI investors to help new companies flourish. By organizing this data and feeding it to the right tools, AI innovators can transform an industry desperate for every advancement it can get.
But with so much opportunity, there will also come a lot of competition. So how do investors back the right healthcare AI horse?
Finding and Funding Healthcare AI
Successful founders of healthcare AI companies need deep experience in the healthcare industry. When investors pick founders with brilliant AI chops and no healthcare backgrounds, they underestimate the industry's complexity at their own peril.
Founders who are familiar with the problems that healthcare data has presented in the past will be better equipped to see the opportunities in the future: If founders know which data to focus on, they can test and train their products quickly and efficiently. While no single use of AI is healthcare's killer app, any one of the numerous advancements on the horizon could be worth billions in a few years. Computer vision, for instance, will allow doctors to spend less time poring over images. Nanorobotspowered by AI will soon help doctors understand brains and neural networks, opening the door for more effective treatments of mental and neural diseases.
And just as AI in other industries personalizes consumer experiences, smarter tools will personalize the healthcare process. By continuously analyzing personal data and progression of illnesses, doctors will soon be able to lean on personal diagnostic tools, some of which are already available for use in cancer treatment. Potential opportunities abound; investors must learn from the industry experts to read the trends and get the most from their money.
Making Smart AI Healthcare Investments
Investors looking to join the healthcare AI revolution should follow these four best practices:
1. Make the most of innovation hubs.
Areas where AI and healthcare evolve alongside each other are breeding grounds of opportunity. Look to these areas to find the best investments. San Francisco is the obvious hub of all things tech, and the Bay Area provides plenty of healthcare opportunities as well. Health Hub, for instance, connects local entrepreneurs and UC San Francisco inventors to resources that can turn their healthcare innovations into real businesses.
Silicon Valley can't have all the fun, though. Record-breaking numbers of startups are rising from the University of Pittsburghevery year, and many of these focus on healthcare. In Houston, five prominent universities recently joined forces on TMC3, a research campus that focuses on fostering innovation in health industries. Wherever creative minds gather, opportunities are sure to follow.
2. Start with the healthcare question, not the tech problem.
Techies love to tout their inventions and marvel at their technical complexities. That might work in gadgetry circles, but in healthcare, patient outcomes come before everything else.
Focus on what healthcare providers truly need, then think about how to apply AI as a solution. Don't start with the AI and look for places to squeeze it in. Finding a good market fit is always a challenge for young companies, and the ones that try squeezing AI into a situation where it won't have the most impact on health outcomes only make it harder on themselves.
3. Keep an eye on proactive diagnostics.
Healthcare offers a wide range of opportunities, but the most public-facing and impactful one may be in proactive diagnostics. Any AI investor looking to get in on the immediate future of healthcare needs to understand the path healthcare has chosen, and this is it.
Proactive diagnostics are gaining steam because patients, the end users of the healthcare world, are changing their behaviors. In the past, patients would just go to the doctor when they felt unwell. Now, annual check-ups include routine diagnostics, which means patients are better able to spot and treat problems early. AI devices and solutions that help patients monitor and respond to diagnostic information have a bright future — as do the companies behind them.
4. Work closely with a big — but strategic — industry partner.
There are many major movers in medicine, from insurance companies to medical device suppliers to the hospitals themselves. Anyone who attempts to make some profit in the industry would do well to use an existing powerhouse as a resource. These are the places that will supply the data, opportunities, and connections that can lead to AI success.
This doesn't mean every big partner knows which company investors should back. What these partners can do is help investors validate their choices and provide feedback. Investors can connect their investments to their partners to see whether the marriage of industry and solution works.
The most successful solutions in healthcare will not replace existing businesses; rather, they will enable the existing players in the industry to be more effective. Smart startups will seek to help doctors, nurses, and service providers be smarter, more efficient, and more cost-effective. The innovators who help healthcare help its patients will reap the rewards.
Lu Zhang is the founder and managing partner of Fusion Fund, a company dedicated to promoting early-stage venture capital for entrepreneurs. She is also an elite member of Forbes' 30 Under 30 list and was nominated as 2018 Young Global Leader by World Economic Forum (Davos).