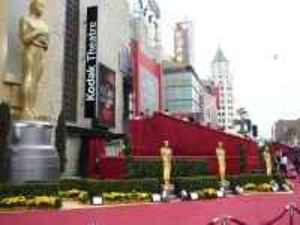 This Sunday brings the 87th annual Academy Awards, an award ceremony with a long, long history of recognizing and rewarding excellence. They knew to award best picture to Crash over Brokeback Mountain, and the year that Citizen Kane premiered they knew the truly timeless masterpiece was How Green Is My Valley (Yep, that's a film that exists). They also gave exactly zero screenwriting nominations to geniuses John Hughes and Harold Raimis, while recognizing the true brilliance of Batman and Robin writer Akiva Goldsman with a statue, so it's official: Academy Award voters don't make mistakes!
At equities.com, we don't presume to be film experts ourselves, but we do know finance and stock trading, which leads us to wonder: how would some of the greatest stock pickers in history cast their ballots this year if they were in the Academy? So, without further ado, here's a quick look at how some financial luminaries would decide on this year's major categories. The ballot, please…
Warren Buffet – Best Picture
This one is pretty easy – the Oracle of Omaha would clearly vote for Boyhood. Why? Well, at the start of making the film, their lead actor was very small, and the returns were unclear. However, after steady growth over 12 years, the project has become a major success.
Mark Cuban – Best Actor
While I can see the big-talking Dallas Mavericks finding a kindred spirit in American Sniper main character Chris Kyle, I can't help but imagine Benedict Cumberbatch's Alan Turing from The Imitation Game wowing Cuban on Shark Tank.
"Mm-hm, and what does this Enigma Machine do?" Cuban would smugly ask. "It decodes communications from Nazi Germany," Turing would retort.
"That does sound like a limited market, but I like the name," Cuban might concede.
That said, Cuban's pick is obviously going to be Steve Carrell. Call me crazy, but I would have to expect that Cuban's going to go with the guy portraying the billionaire sports fan who can't stop meddling with the team he's running.
John Maynard Keynes – Best Actress
This year, Felicity Jones plays Stephen Hawking's wife in The Theory of Everything. Now, I don't know how interested Keynes ever was in quantum physics, but I'll bet he was delighted that Hawking's pioneering theories were developed at public university Cambridge, creating plenty of economic activity for the school.
Benjamin Graham – Actor in a Supporting Role
J.K. Simmons is an actor with a long, long resume. He's been doing stellar character work in every conceivable genre for decades. His talent is tremendous, even if his lack of recognition makes him less than a massive star. Sounds kind of like he's got a ton of book value, but the markets have failed to recognize it, making him the ideal value pick. As such, Benjamin Graham, the father of value investing, would want to recognize him for his work in Whiplash, right?
Jim Cramer - Best Actress in a Supporting Role
Emma Stone appears in the film Birdman, which details how a number of explosive, over-the-top personalities interact during the building of a Broadway production. The characters are loud and shout a lot. Sound like anyone you know?
Karl Marx – Best Director
The Grand Budapest Hotel features a number of extraordinarily wealthy characters whose wealth allows them to wield great power. Meanwhile, those people tasked with serving those wealthy individuals are tremendously competent but not compensated in accordance with their talents. I think Marx would have to favor a tale of the talents of working class people going unrecognized and give the award to Wes Anderson.
Steve Jobs – Best Animated Film
Big Hero 6 is the story of someone, working in their garage, developing a world-beating technology that's aesthetically simple. It features a lot of blank, white space and a simple elegance in its appearance. So, I'm guessing Steve Jobs goes for the movie that is essentially imagining the iPhone coming to life. Plus, Baymax and Siri would be make such a cute couple.
Adam Smith – Best Foreign Language Film
Not sure what Timbuktu is about, even after watching the trailer, but I do know that the historical Timbuktu was a thriving city built on trade. As such, you would have to figure Adam Smith would want the invisible hand of the Oscars to hand it the statue.
Friedrich Hayek – Best Documentary Feature
CitizenFour is about the Edward Snowden leaks and, hey, government overreach is government overreach, right? How could Hayek resist?
DISCLOSURE: The views and opinions expressed in this article are those of the authors, and do not represent the views of equities.com. Readers should not consider statements made by the author as formal recommendations and should consult their financial advisor before making any investment decisions. To read our full disclosure, please go to: http://www.equities.com/disclaimer