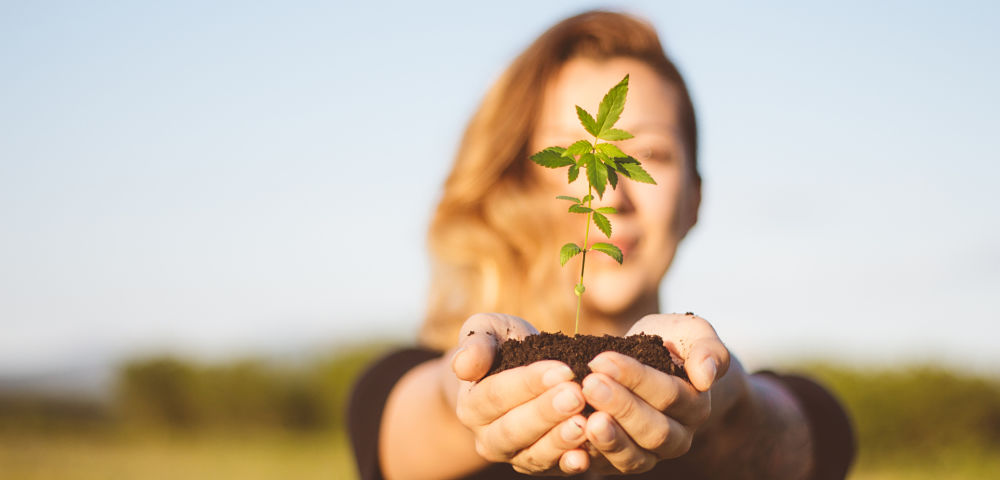 Today, 29 states and Washington D.C. have medical marijuana laws on the books. In 9 states and D.C., recreational marijuana is legal. However, it is still federally prohibited and considered a Schedule 1 drug – meaning that the DEA more stringently limits access, which has made it incredibly difficult to do any meaningful research into cannabis.
There is little doubt amongst industry insiders that the cannabis industry as we know it today will be vastly different in only five years. Already we are witnessing a massive societal shift towards acceptance of cannabis use and efforts from around the country towards deschedulization, decriminalization, and legalization. Furthermore, every day great technological, entrepreneurial, and creative strides are being made in every one of the different facets of this young, developing industry.
Here are predictions from five cannabis industry executives regarding the future:
"Over the next couple years we will see 40 or more states approving cannabis for medicinal use, the overwhelming majority of those states going full recreational. I anticipate the next administration will lean left and that will likely be the catalyst to a push for re-scheduling and federal approval. With this deregulation, we will see national support among citizens grow into the 70% or higher range, making M&A activity more commonplace among traditional firms and corporate sponsorships from cannabis companies less stigmatized and more mainstream. From a product perspective, I foresee concentrates continuing to dominate the marketplace and software and workflow automation systems pushing standardization across the industry."
— Danny Davis, Managing Partner of Convectium, a manufacturing, branding, packaging and equipment solutions company for the legal cannabis industry.
"I predict there will be a new mainstream name for "cannabis"-derived products and we will have gained enough understanding to arrange the properties freely to target different conditions or symptoms. Creative consumption methods will appear and we will see a market more dynamic than the one from the wine industry, which cannabis is often compared to. I believe the world will be a better place in terms of cannabis acceptance and adaptation."
— Richard Huang,Co-Founder and CEO of Cloudious9, a high-tech vaporizer company that developed the first-ever vaporizer with a built-in water filtration system that allows the user to burn or vaporize their product.
"I am optimistic that the cannabis industry will have achieved federalization of medical marijuana, or that it will be imminent. With 46 of the 50 states having some type of THC or CBD law today, the momentum that has built only continues to grow into a tide of plant medicine that will eventually overwhelm the staid thinking of the men in suits in our Capitol."
— Krista Whitley, CEO of Altitude Products, a conglomerate of cannabis companies such as Social Media Unicorn, a canna-brand marketing & sales agency, Bella, a line of cannabis products designed by and tailored to women, and The Weekend Box, a monthly variety box of the top products in cannabis.
"Predicting the future of cannabis isn't the easiest thing to do, but there are certain things that we know for a fact will happen/change. The first being that Cannabis will come off Schedule 1. The majority of the industry doesn't think this will happen within the current administration but we believe it will happen sooner than later. This will lead to a more mainstream approach to compliance and the involvement of organizations like the FDA, if they are given a mandate. Then will come a regulatory framework and we'll be confronted with inconsistencies regarding state-level and federal regulations. What this means is that each cannabis company must brace for increased scrutiny, both on the financial and operational side of things: be prepared, do your homework and make sure you are following strict guidelines and have SoPs in place."
— Arnaud Dumas de Rauly, Co-CEO of The Blinc Group, a distribution-centric vapor and cannabis incubator.
"Based upon informed consensus that cannabis will be federally de-scheduled in 2021, this single industry will fork into three primary sectors: recreational/wellness, medical/pharmaceutical, and industrial. Each of these will likely in turn have disbursed into numerous sub-forks e.g., infusion/food, families of related pharmaceuticals indicated for broad & specific medical conditions, and a wide range of sub-industry sectors related to whole new hemp-based industrial and commercial applications. Aggregate revenue across all related sectors will exceed $100B, employing 10%-15% of the US population."
— Nathaniel Gurien, CEO of FINCANN, a company bringing compliant banking and payment solutions to the legal cannabis industry.