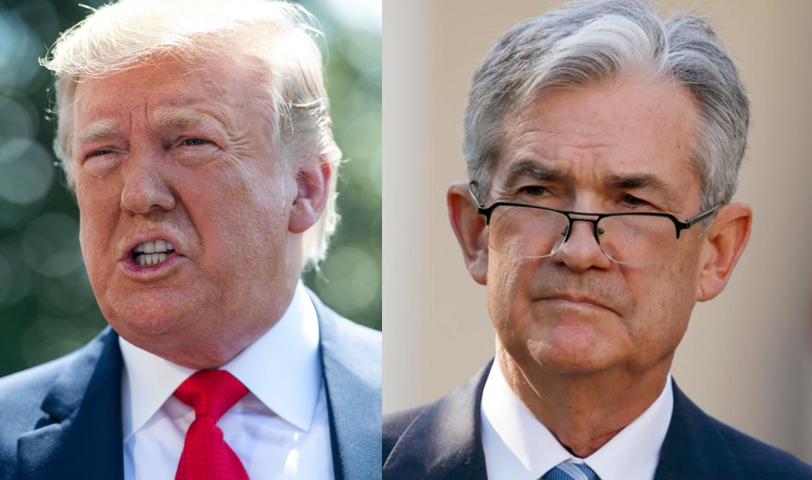 The big news last week was that the Fed cut rates by around 25%. This was to be expected, though it's still a relatively big deal, and is something to take notice of with regard to a liquidity crisis on the way. On Monday the overnight borrowing rate for banks shot up to 10% (it's usually nothing), which means somebody needed some money and is quite a remarkable movement.
This doesn't mean we'll have a crisis tomorrow morning, but it's an early warning sign that things are starting to happen. At this point it doesn't take much to have a shock to the system, so tread carefully. This will not be easy.
But back to the Fed: Trump is overplaying his hand. He wants something that Jerome Powell simply can't give. The more the president demands, the more obvious it will be that any acquiescence on Powell's part is a full surrender to Trump's needs. And right now Powell has too much pride to make that happen.
That's why the timing couldn't be better this year for the Irrational Economic Summit (October 10-12 at the National Harbor in Washington DC). Not only will I have plenty to say about the Fed and what interest rates are doing to the bigger long-term outlooks, but Dr. Lacy Hunt will also present, and he's an absolute expert on these types of debt and financial bubbles. Tickets are still available and more information about the Summit can be found here. We do hope you'll make it.
___
Equities Contributor: Harry Dent
Source: Equities News