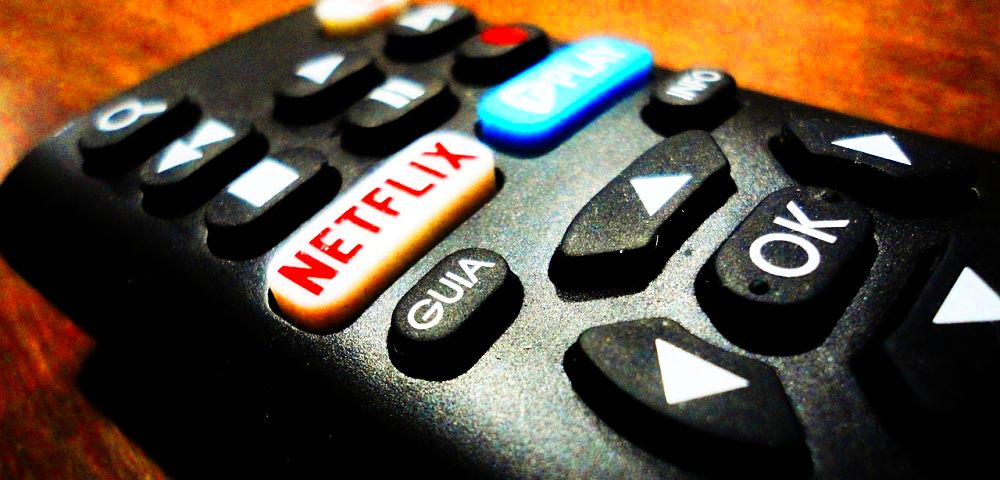 The big story isn't the merger or Disney, FOX or Comcast (all expected following AT&T's victory) but the net neutrality rules reversal by the FCC. What it means for companies like Netflix, Hulu, Sling, Charter, Google and others, writes broadcast pioneer Gene Inger.
The broader stock market has a cushion above the 50-day and 200-day moving averages for the S&P 500 (SPX) for now. That doesn't mean the Street's urging investors to move into already overpriced stocks makes any sense. The slippage is palpable.
And what's incredible naive insanity among some firms downgrading AT&T T June 13 has a smell of insincerity. How could they not understand how arbitrage works in a merger like this? Only fools moan about a year of dividends out the window (we've warned since 40 it was likely headed lower).
Now that Goldman suggests selling T to buy Netflix NFLX. I'm more convinced that's just the wrong approach. In fact, I'd do exactly the opposite for the long-term.
It's really a time of greater roiling and uncertainty should appear in markets. Likely a bit at a time due to the structure we've got (passive investing) and also the fairly comfortable cushion above key support levels for the S&P.
During a time like this, limited new purchases should be contemplated, perhaps the likes of an AT&T (such as this past session or ahead as it craters a bit due solely to arbitrage relative to the Time Warner merger approval).
Or even a little stock like LightPath Technologies LPTH, which may not do much day-to-day, but has shown how thin it is with an ability to sprint when buying-in-size shows up.
The only urgency for those nibbling at LPTH was a couple weeks ago as it flirted with the 2-even level; or T twice Wednesday as it pressed 32 again.
Sure, T might drop into the high 20s and moaners can cry. But we were right as regards the impact of leverage, and while it can take a couple days more, or longer, to settle-down a bit, let's see if this proves to be important. The only risk out there might be the overall market collapsing, which of course will impact all the huge companies.
But less so those with dividends and not a high multiple (like an AT&T), or so cheap that they're not a source of funds (like a LightPath). The latter made a base technically and might be getting ready to pop a bit (chart suggests it), while the former has to build a base.
Net neutrality reversal really means that AT&T can continue what it already does and will expand upon: that's data-free prioritization to their wireless customers and it up-sells those cellular customers a bit by only including tethering. (Tethering is making your phone a hotspot access-point for laptop or iPad use, which also can be used to stream via AirPlay to Apple TV and therefore a TV set incidentally if you're an iPhone user) and data free TV, as well as free HBO, and perhaps soon free CNN (for any who want that), to their enhanced plus customers. (P.S. this is not about liberal Time or CNN; this is about capturing share and content distribution leadership.
It won't overwhelm Comcast CMCSA but it will leave AT&T as a very major player.)
Of course, those who also migrate to DirecTV Now will find all that is data-free and also is quite attractively priced (on a base package down to $20/month after the first 3 months if one prepays it for the free Apple TV 4k).
My point is that's prioritizing and Netflix or Sling or Hulu can't really compete, especially if one adds HBO. In time they'll grow the 20 hours of DVR in the cloud (or make it unlimited) and include more sports, and well, US media distribution changes mature.
Short-term that's a drain on AT&T resources as well as recovering the huge cost of buying DirecTV. Long-term it should become heavily accretive to revenues, and even raise the P/E multiple (perhaps a lot).
That's hard for some conservative investors to grasp on a day the shares drop more than their dividends for a year. Of course, executives at AT&T knew this was the arbitrage outcome to start with (and who knows maybe I'm wrong, but I'm probably right); so they must believe it's a plus for the longer haul and incidentally highly competitive.
As to Trump and the higher costs burden on consumers? Doubt it. Actually (especially if you have fiber) it's just the opposite there too… except perhaps for very basic internet/TV and clearly it all means more to those with fiber.
That is part of why the rapid build-out of fiber by Google GOOGL, AT&T, Comcast and Charter CHTR. The new race is on as it really does need fast internet for all this to work well and sets a stage for 5G to deliver similar outcomes for wireless-broadband/advanced cellular.
If they do cut the dividend temporarily and/or a market break occurs, that's an even better opportunity to enter, with really minimal long-term risk.
Yes, I think traditional shareholder ownership structure likely is so conservative, dividend-only oriented, and really don't see how transformative AT&T is and that was even if they didn't get TWX. They got it so the arbitrage purge pulls the unknowing into selling instead of buying more, or generates a few downgrades, when they should be issuing upgrades.
As to the Fed, the charts tell the story. There's no news there other than as Chairman Powell noted; there's likely a series of additional hikes coming. I think a lot of Bulls are unhappy about that and forgot the credit markets as a challenge, hence you got the secondary decline after the first sell-off led to a rebound in the S&P, before the late post-news-conference slide.
Bottom line: I am not being cynical about suggesting limited S&P upside, if any from here.
Sure, they will try rebounding; but the general tone is not at all so glowing as some pundits have portrayed it. Yes. There's still a fight ahead. But again, it's irrelevant if the S&P hits 3000 (which I actually doubt) or if it nudges higher.
It's been an ongoing distribution as I've contended all year on the rallies. It started with the parabolic January thrust and including a suspicious sale by PayPal co-founder Peter Thiel of 70% of his long-held Facebook FB shares were just a revealed symptom of what others were doing too, but perhaps more closeted in their off-loading.
Gene Inger is a financial TV journalism pioneer, former money manager and editor of IngerLetter.com.
Subscribe to the IngerLetter here
About MoneyShow.com: Founded in 1981, MoneyShow is a privately held financial media company headquartered in Sarasota, Florida. As a global network of investing and trading education, MoneyShow presents an extensive agenda of live and online events that attract over 75,000 investors, traders and financial advisors around the world.