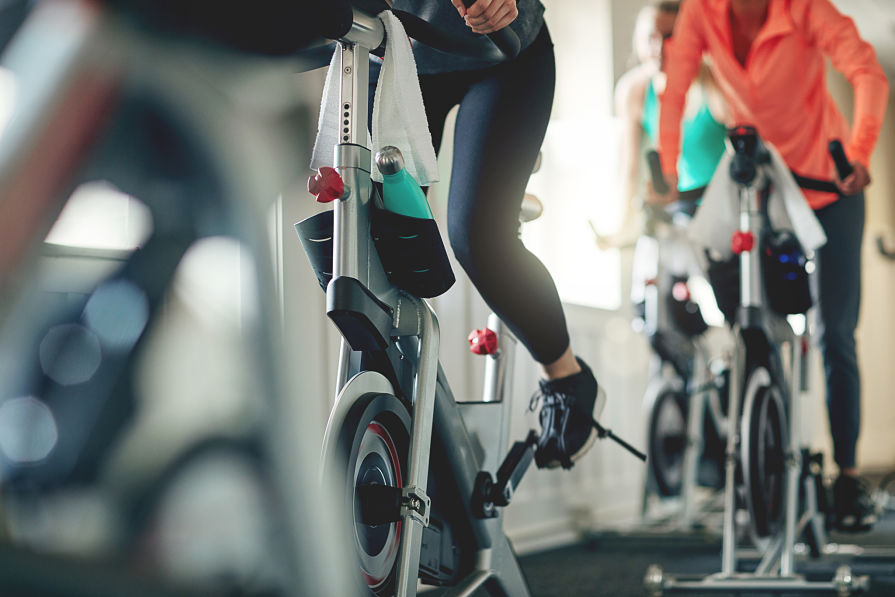 Photo courtesy of iStockphoto.com/user:gradyreese
Peloton is leaving the private world and pedaling into the high octane public sector. The New York-based vertically-integrated, Wi-Fi-connected bike and treadmill seller is coming to the Nasdaq under the ticker symbol PTON. The company designs its own equipment and creates its own classes, which allows it to bill itself as a "technology company."
"Peloton sells happiness," is an actual line from the company's S-1. Yet, looking at revenues, most Peloton's sales come from hardware. Total revenue for fiscal 2019 so far is $915 million – which is up 110% from the same period last year – and $720 million comes from bikes and treadmills. This equals 78% of the business (98% of bikes sales were in the U.S.). Obviously, they are not cheap. Bikes retail at $2,245 and treadmills are $4,295. Subscription fees for classes run $39 a month, which is a reasonable fee for someone to sweat and scream motivating one-liners at you. Peloton says it produces more than 950 videos a month from its New York and London-based studios, and this is where the company earns its loyalty from users. The company counts 511,202 subscribers plus another 102,000 from bootcamp classes who do not own a bike or treadmill.
The company believes it has only tapped a fraction of the addressable market, which the S-1 states is 67 million households. The International Health, Racquet and Sportsclub association estimates 183 million people have gym memberships worldwide and Peloton is aiming to get them to ditch the membership for a bike that costs as much as a used car.
Peloton went on a marketing tear to try to get people to switch and it shredded their bottom line. In a year when revenues more than doubles, losses rose nearly four times from the previous year to $196 million. However, the company expects to lose more money in the near future and even cited other tech companies in the risk section of its prospectus. Uber may not be a name you want to udder in front of a gaggle of Wall Street traders any time soon.
"We have incurred operating losses in the past, expect to incur operating losses in the future, and may not achieve or maintain profitability in the future," the S-1 states.
Losses aside, Peloton seems to go wherever its talent will take it. The 29 instructors who teach digital courses are the heart of this operation as Ally Love and others have created a cult following. If these instructors go elsewhere, Peloton may get a flat.
"To create Peloton, we needed to build what we believed to be the best indoor bike on the market, recruit the best instructors in the world, and engineer a state-of-the-art software platform to tie it all together," founder and CEO John Foley writes in the IPO prospectus.
While the document is not short of endorphins, it does have some other areas that need toning up. At the moment, Peloton is in court working out awards for fitness videos that had music not properly licensed. The company is being sued by 10 music publishers for "knowing and reckless" use of over 1,000 songs without license. Music licensing is incredibly complex and this case will drag on – Spotify has been in court for two years on six lawsuits, according to CNBC. After the cases against Peloton were announced, the company tried to yank down videos and its users flipped. Then, Verge published a story about how the music downgrade really affected the riding experience. Future litigation will be something interested investors should keep an eye on.
September is going to an interesting month on the market with both WeWork and Peloton bringing more growth first, profits last-type companies in front of the public markets that already have the jitters. To be clear, Peloton is not WeWork. The company is in solid financial shape with a diversified holding of commercial paper, bonds and treasury securities. Peloton is an interesting play for investors looking for growth trades as most competitors in the space are trading more than 10x sales. Peloton could slide right in line there.