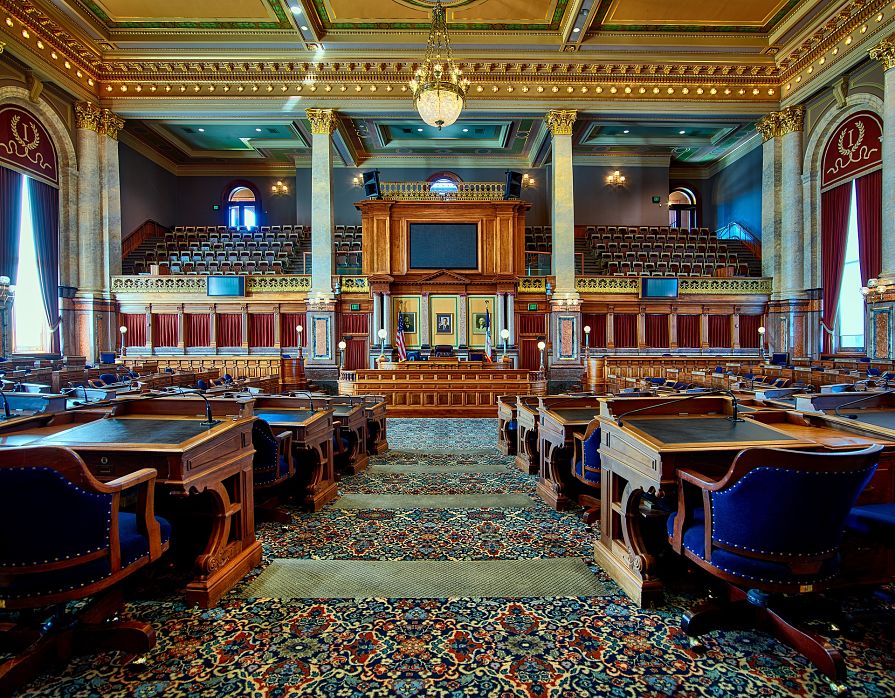 The U.S. House of Representatives is set to vote today on the nation's first stand-alone cannabis reform legislation. In its essence, The SAFE Banking Act (The Secure And Fair Enforcement Banking Act) will afford protection to financial institutions that would like to work with state-licensed cannabis businesses. Currently, a bank interacting with a cannabis company is considered "money laundering" as cannabis remains a Schedule 1 controlled substance on the federal level.
The bill is expected to pass and will be voted under an archaic procedure (almost parliamentary) enabling it be fast-tracked after receiving unanimous support – two-thirds must support the bill. In March, it moved out of the House Financial Committee with 45-15 vote. Currently, the bill is sponsored by 206 lawmakers and 26 of those are republicans. The American Bankers Association, the Credit Union National Association, the Independent Community Bankers of America, the National Association for State Treasurers, and a bipartisan group of more than 30 state attorneys general, and the governors of 20 states also support the bill.
Here is an excerpt from the letter released by the National Association of Attorneys General: "An effective safe harbor would bring billions of dollars into the banking sector, enabling law enforcement; federal, state and local tax agencies; and cannabis regulators in 33 states and several territories to more effectively monitor cannabis businesses and their transactions. Compliance with tax laws and requirements would be simpler and easier to enforce with the regulated tracking of funds in the banking system, resulting in higher tax revenues."
By definition, the bill would aim to provide clarification to banks and credits unions on business accounts for bill paying in the cannabis industry. The key benefits of this bill, which would allow a sector worth billions of dollars to go from "unbanked" to a part of the normal financial economy, are as follows:
Decrease crimes related to cash-motivated burglary and crime. This is a special concern in high volume markets like California and Colorado.
Expand the transparency of the cannabis industry. Due to cannabis operators having to operate in an all-cash basis, it creates an opportunity for businesses to participate in fraud or potentially evade taxes.
Enable efficient tax collections.
Curtail American companies to seek advantages in Canada by listing on the TSX and the OTC, which leaches jobs and capital from America.
The bill comes from Rep. Ed Perlmutter (D-CO.) but has bi-partisan design and really has been sweetened for Republicans. For example, a provision in the bill would prevent the return of the program investigating payday lenders and firearams dealers. Another new provision aims to protect financial firms that serve the hemp industry, which is a force in Kentucky, the home state of Senate Majority Leader Mitch McConnell (R-KY). McConnell himself might not be impressed by the gesture as he has described cannabis as "hemp's illicit cousin, which I will choose not to support." In a recent article from Politico, a veteran lobbyist said, "I would be shocked if Sen. McConnell wanted to spend a single second of floor time on weed." However, there is some thought that McConnell could support the legislation to aid Republicans in 2020 elections specifically Colorado Senator Cory Gardner, a co-sponsor of the bill.
However, progressive Democrats may be considering shifting their support of the bill along with a number of key organizations such as the American Civil Liberties Union, the Center for American Progress, The Drug Policy Alliance and Human Rights Watch, Leadership Conference on Civil and Human Rights, and JustLeadershipUSA are among a handful of high-profile rights organizations that wrote a letter to Speaker Nancy Pelosi (D-CA) and House Majority Leader Steny Hoyer (D-MD) last week asking the leaders to stall the bill.
The reasoning behind delaying the bill was their preference for another bill that better addressed more inclusive efforts to reform the country's cannabis laws and address the injustices created by them. The collective of those group sent a letter stating:
"For decades, people of color have suffered under harsh and racially-biased marijuana laws. The banking bill does not address marijuana reform holistically. Instead, it narrowly addresses the issues of banking and improved access to financial services, measures that would benefit the marijuana industry, not communities who have felt the brunt of prohibition."
The bill these organizations do support is the Marijuana Opportunity Reinvestment and Expungement (MORE) Act, put forth this summer by House Judiciary Committee Chairman Jerrold Nadler (D-NY). The Marijuana Moment – quoting the policy coordinator for Drug Policy Alliance – has been covering this issue extensively and put it well by stating, "Individuals and communities who are still suffering from the destabilizing collateral consequences of prohibition need reform and should not be second in line behind the industry."
Both Senator Cory Booker (D-NJ) and Chuck Schumer (D-NY) both supported banking reform, but clearly stated comprehensive federal criminal justice reform expunging cannabis sentences should come before banking regulations.
___
Equities Contributor: Stephen L. Kanaval
Source: Equities News