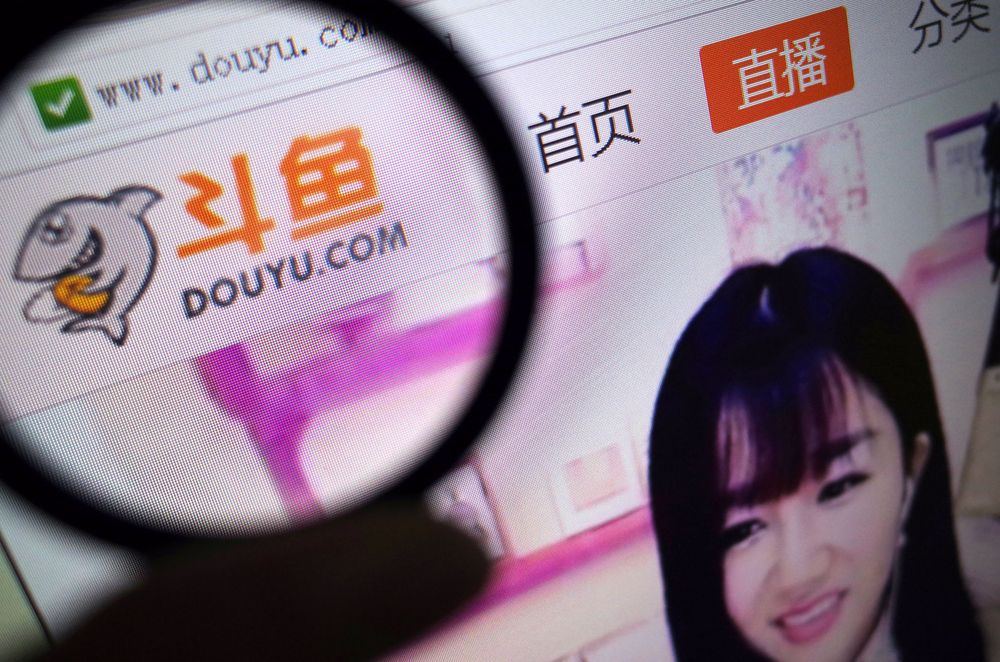 The ongoing trade war spooked Chinese video game platform, Douyu DOYU, back in May, but yesterday the company officially closed its first day of trading. The listing was the largest since Tencent TME launched it music and entertainment IPO in December.
What you need to know about Douyu
Douyu is a Twitch-like video game and eSports streaming service, where viewers watching professional gamers go head-to-head or whole tournaments. According to the prospectus data, China really is the largest market for eSports and game-centric live viewing with 4.9 times the amount of monthly active users compared to the U.S. market. Douyu gathered their data from iResearch and the data they gathered believes that this market will grow at a CAGR of 24.7%. A Research and Market report estimated that market to grow at a slightly smaller CAGR of 15.23%. Either way, eSports is huge in China. The PUB Global Invitational was seen by 60 million viewers in China and the League of Legends Pro League Finals saw viewership of 67 million people in China. To compare, the 2018 World Cup saw 54 million viewers in China.
Wuhan-based Douyu is backed by Tencent – and this will be the Chinese giant's second video game-focused company on U.S. markets as Huya HUYA, a competitor of Douyu, raised $180 million on the NYSE in May – and even though Tencent has invested $600 million in Douyu, the relationship is rather fragile. Here is a section from the F-1:
"Tencent may devote resources or attention to the other companies it has an interest in, including our direct or indirect competitors. As a result, we may not fully realize the benefits we expect from the strategic cooperation with Tencent. Failure to realize the intended benefits from the strategic cooperation with Tencent, or potential restrictions on our collaboration with other parties, could materially and adversely affect our business and results of operations."
While, Huya and Douyu both are funded by Tencent – and both claim to be the largest eSports companies in China – and it is unclear whether the tiger of the fighting fish is the favored son at the moment (Douyu translates to "fighting fish" and Huya translates to "tiger's teeth"). Douyu – like Huya – generates a majority of its streaming profits from virtual gift bought by viewers and sent to their favorite streamers.
Virtual Gift Business Model
The business model is a little strange for Westerners, but the majority of platforms in China use the model like Momo, Kwai, YY, Inke and Huajiao.It works like this: users send virtual gifts by purchasing something on the platform with real money (usually the native currency of the platform). The streamer gets a cut from the virtual gift, and for the user the more gifts you send, the higher your level on the platform. Your level on the platform is like having VIP status at a restaurant or club.
For example, a Douyu user sends a streamer a $20 virtual gift of a sports car. As the streamer is live, the car pops into the screen and everyone can see who sent it. The streamer takes about $8 of the virtual sports care and Douyu takes the rest. Douyu has completely gamified this virtual gift business model where eSports guilds will go head-to-head to see which streamer can accrue the most gifts in a set amount of time. The company counts 6.5 million registered streamers and around 6,500 are top streamer with exclusive contracts with Douyu – the company will train and promote streamers with potential to monetize as this benefits the streamer and the platform since they take a healthy cut.
Competition with Huya will heat up
Taking a portion of these virtual gifts has turned Douyu into a monster in the industry generating $544.5 million in 2018 and $221.9 million in the first three months of 2019 (The company has still lost money since inception losing $130.6 million last year, but margins are improving as the stand at 13.6% for the first quarter compared to only 4.1% in 2018).
Archrival Huya relies solely on virtual gifts (they make up 95.3% of profits) and even with a smaller user base the company earned more revenues in the same period netting $678.3 million (Huya also had recent Q1 margins slightly above Douyu at 16.8%).
With both companies bankrolled, expect competition to heat up as these two compete for new content and market. "We intend to further explore overseas markets to expand our user base through both organic expansion and selective investments," noted Douyu in its F-1 (linked above, and Douyu might have a slight edge that Tencent is their primary shareholder as they may be inclined to give the better partnerships to Douyu over Huya, who is primarily backed by YY Inc. YY
Shares traded yesterday at the IPO price of $11.50, but were down slightly in early trading on Thursday.