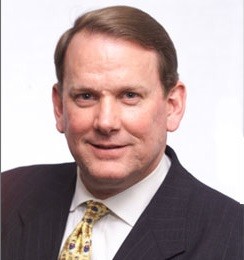 Each week, we tap the insight of Sam Stovall, Chief Equity Strategist for S&P Capital IQ, for his perspective on the current market.

EQ: The Fed concluded its first meeting since December's rate hike Wednesday, followed by a statement confirming that rates would remain unchanged. The market and economy has seen considerable softness since the end of last year. What were your thoughts on the statement?
Stovall: My thoughts were that despite the acknowledgement that there is weaker US growth and there was a global drag on the US, it doesn't sound as if that's going to alter their pace of raising interest rates four times over the coming year. I don't think that the market really liked that too much. I think the market was hoping they would give a clearer signal that they might end up waiting a little longer before the end of the first quarter to do their second rate hike. But I think that probably was expecting too much from the Fed, thinking that they would be more explicit as to the timing and magnitude of further rate increases.
EQ: Since breaking through the August low, the market has bounced about 3% in the past week, and some of the concerns seem to have subsided. Is the market still vulnerable here or are we seeing signs of an uptrend?
Stovall: I think that the 3% bounce that you're speaking of, many people would regard as a countertrend rally. Some might even go as far as calling it a bear market rally, which is typically what occurs when the market gets oversold. But I don't think we're out of the woods yet. With the worry that the global economy may be facing a slowdown if not outright recession, that's causing investors to lock in whatever profits they may have.
Let's face it, this bull market went 44 months without a decline of 10% or more before hitting this most recent decline, which occurred in late August and then went deeper in January this year. Typically, with that long of a timespan between 10% declines, we end up having to declines that are either in large correction territory or smaller bear market territory. So the 12% decline we've witness so far, I think, we would've gotten off too easy if that ended up being the total we're likely to experience.
EQ: In this week's Sector Watch, you examined what a bear market scenario would look like for this market. If this turns out to be an average bear market, what are we looking at here?
Stovall: There have been 12 bear markets going back to World War II, and the average for all was 33%. If you believe it's going to be what I call a garden variety bear market—meaning a 20% to 40% decline, of which we've had nine of them since WWII—then the average decline is 26%. We've had three mega-meltdowns, which would be a decline of over 40%, since WWII with the average being over a 50% decline.
I think at worst we're going to see a garden variety bear market in this case. I firmly believe we're in a secular bull market, and therefore, we will likely turn in a bear-market mode before going back to the 1565 breakout level on the S&P 500, which was the high in the prior bull market that ended in October 2007. So I believe we do need to reset the dials and valuations are a bit high. There are an awful lot of reasons to point to for the market weakness we are experiencing.
---
---
But I just wanted to share with investors how many bear markets we've seen, how deep they've gone, how long they've lasted, and combine that with sector performances, sub-industry performances, as well as asset class performances so that investors know what they might have to deal with going down the road, and as a result, not end up being their portfolios' worst enemy.
EQ: You mentioned garden variety bear markets. There have already been comparisons to this being a repeat of 2008, which was a mega-meltdown. But garden variety bear markets are more of a natural part of market cycles. Is that important for investors to consider when we do go through bear markets?
Stovall: Yes, I believe so. The most important is to realize how quickly we get back to breakeven. Following garden variety bear markets, the S&P 500 has gotten back to break-even an average of 14 months. So it's taken a little more than a year to recoup the 25% decline. In addition, the market tends to recover a full 25% of what it lost in the entire bear market in the first 40 days on average of a new bull market. I call it a Moses Movement. So investors have to either be very nimble and make sure that they get in at the bottom, and therefore benefit from that 25% recovery in 40 days, or don't even try to engage in it and actually start buying at 5% threshold levels so that you can take advantage of some of these lower prices as we move into this garden variety bear market.
EQ: Looking at what investors can do in a bear market. You found that there really isn't anywhere investors can hide. How bad does it get here?
Stovall: I guess it depends on how you define hide. The Consumer Staples, Health Care, and Utilities sectors are typically called defensive. Yes, they're defensive because they lose less than the overall market. However, they don't typically rise in price in a bear market. Also, these defensive issues tend to outperform the S&P 500 about 83% of the time during bear markets since WWII.
On the flip side, those groups that tend to get beaten up the most are the Financials, Consumer Discretionary, and Industrials categories. They fall the furthest, and have beaten the market least frequently. So those would not be good places to hide.
I would say that if you're looking to hide and still want to hold onto equities, do so by focusing on higher quality companies. They typically do offer high average dividend yields, which therefore provide them a lower average beta. In addition, we find that these stocks lose less on the way down, but therefore have less to make up on the way higher. So usually, hiding out simply means to experience a milder loss than the market as a whole.
EQ: Does that apply to asset classes as well?
Stovall: It does in general. Anything that is economically sensitive, in a bear market that is triggered by worries of recession, large-, mid-, small- US stocks, developed international, and emerging markets have gone down on average. REITs have gone down on average during bear markets. Even preferred stocks, of course by a lesser margin, as well as commodities have on average been in the red during bear markets and major corrections going back to the mid-1970s.
The only asset class with a negative correlation to equities, meaning they rise when stocks falls in deep corrections or bear markets, are bonds. The Barclays Aggregate, going back to 1976, looking at these bear markets and deep corrections, the index has risen in every one of those observations with an average increase of 5%.
EQ: Is that because it's a result of investors cashing out and moving into bonds as a safe haven?
Stovall: Yes, investors typically gravitate toward the safety of investment-quality bonds because they usually offer a nicer yield than cash, and at the same time, they're not going to experience the same kind of volatility that you would with stocks.
EQ: If everything's going down, why shouldn't investors sell out now?
Stovall: Well, because we just don't know. We can't even use small-cap stocks as a canary in the coal mine. Going back to the late 1970s, only 50% of the time in which we've experienced a bear market in small caps have we then fallen into a bear market in large caps. There have been many occasions in which only a few days after the small caps fell into a bear market mode have the large caps bottomed and not slip into bear markets. So the key is, if you're going to get out, make sure you know where you're going to get back in. And you better be darn sure it's going to be lower than where you got out. I'm not so sure that the majority of people have that skillset. I certainly don't.
For more from S&P Capital IQ, be sure to visit www.getmarketscope.com.
DISCLOSURE: The views and opinions expressed in this article are those of the authors, and do not represent the views of equities.com. Readers should not consider statements made by the author as formal recommendations and should consult their financial advisor before making any investment decisions. To read our full disclosure, please go to: http://www.equities.com/disclaimer