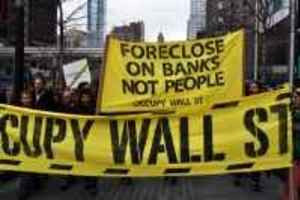 The financial sector has felt pretty good in the six years since the financial crisis of '08 nearly crippled the world's economy. Things have chugged along nicely, and all the major banks have more or less been doing business as usual. There's been no reason to pay much attention, as stock returns have stayed consistent and profits fantastic.
To be sure, there have been costly improprieties. Bank of America (BAC) continues to deal with fallout associated with the home mortgage robo-writing fiasco, Citigroup (C) continues to pay out massive fines for selling toxic securities. and JP Morgan & Chase Co. (JPM) juggled several ongoing investigations simultaneously in 2013, from a Chinese regulatory patronage scandal to energy price fixing.
But the cost of these scandals are relative to the bank's own sizable war chests. That is, relatively small. The largest banks have been able to write these matters off as just the cost of dong business. JP Morgan, despite their myriad legal woes and literal billions in settlement payouts, saw shares of their stock go up more than 30 percent in 2013.
This phenomenon of unfair business practices met with large but ultimately manageable fines depends on the relationship between bank investigator and bank remaining pat. But when one former regulator goes rogue and exposes the possibly too-cozy relationship between the theoretically opposing forces the fines could get significantly higher and thus more damaging.
In this case, the whistleblower in question is Carmen Segarra, and the bank in question is Goldman Sachs Group (GS) . While it's still far too early to say, her aggressive campaign to expose financial regulations as a farce could have incredibly damning repercussions that could hurt the banks in the only way that really matters to their stockholders: the bottom line.
After Carmen Segarra was fired from her post as a bank examiner for the Federal Reserve of New York she released a series of tapes to popular radio series This American Life, exposing a culture of limp/possibly non-existent regulations concerning Goldman. What is really notable about Segarra's claims is that they're gaining traction in the public eye like the scandals of last year never really did.
The episode has been unusually popular even for what is often the number one podcast in the nation. Popular Senator Elizabeth Warren was spurred to call for a more thorough investigation into the regulator/bank relationship, saying in a statement that "Congress must hold oversight hearings on the disturbing issues raised by today's whistleblower report when it returns in November, because it's our job to make sure our financial regulators are doing their jobs."
The relative ease with which the big banks have been able to sweep impropriety under the rug has always seemed a tad suspect, and while there's certainly an element of he said/she said to Segarra's case (Goldman claims she is just upset that she was denied after applying for a job there three times) the potential fallout could be costly indeed.
The banks can alwyas factor in the cost of business, even the cost of settlements. The power of whistelblowers, social media, and in turn political powerhouses like Warren is a bit more of an untested variable.
Segarra has been contesting her firing to no avail so far, and it's still unclear how this will pay out her for individual case. But no matter how Segarra's unique case turns out, the entire financial sector is going to receive outside attention that could potentially jeopardize those fantastic profits.
DISCLOSURE: The views and opinions expressed in this article are those of the authors, and do not represent the views of equities.com. Readers should not consider statements made by the author as formal recommendations and should consult their financial advisor before making any investment decisions. To read our full disclosure, please go to: http://www.equities.com/disclaimer