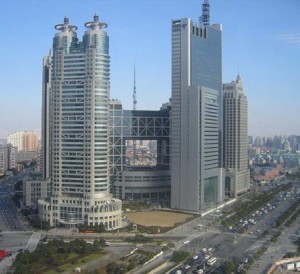 Anyone who has been following the way global stock markets have plunged in the first month of 2016 have no doubt been reading about the stock markets in China. The volatile plunges that exchanges in Shanghai and Shenzen have been experiencing since the middle of last year are the sort of stuff rarely observed in markets here at home. Undoubtedly, anyone checking their portfolios and seeing a wall of red recently may be shouting to the heavens "MOTHER OF GOD, WHY CAN'T THE CHINESE GET THEIR CRAP TOGETHER?!?!"

This may be oversimplifying things, and stocks in China are hardly the only culprit for these recent dips. However, it is worth taking a closer look at stock markets in China. They are, no doubt, very different in nature from those in the United States. However, leaping to conclusions would also be a mistake. Many of the more extreme claims about this budding step into the free market by Chinese society are way off base. So, here are some things that any investor should know about stock markets in China.
Trading stocks in China will typically happen in one of three places. There's the Shanghai Stock Exchange in Shanghai, the Shenzen Stock Exchange in Guangdong, and the Hong Kong Stock Exchange in Hong Kong. Of these, Shanghai is the largest, commanding some $5.5 trillion in market cap, following by Hong Kong at $3.94 trillion, and Shenzen at $2.2 trillion.
Compared to American markets, that is.
Hong Kong is the exchange with the most history as it was formally set up in 1891 and has operated continuously since that point. Shanghai, meanwhile, first opened in the late 1860s, closed in 1949 with the establishment of the communist state. This began to be reversed in 1978 with Deng Xiaoping's new openness and the Shanghai Stock Exchange, as it exists today, opened in 1990. Shenzen was founded the same year and opened in 1991.
However, without a communist revolution in the midst of its history, markets in the United States have been open and trading continuously since the 1790s.
The Shanghai Composite Index is a market capitalization-weighted index that includes every company listed on the Shanghai Stock Exchange. In this regard, the Chinese have certainly surpassed American markets as their most-recognized index is clearly superior to the Dow Jones Industrial Average. Then again, almost anything would be.
---
---
The combined market cap of the three stock exchanges in China is a little over $11.5 trillion, dwarfed by the New York Stock Exchange's nearly $18 trillion in market cap, which is addition to the nearly $7 trillion on the Nasdaq.
American companies utilize our equities markets to raise capital for their expansion, but that's not nearly as true in China. Only 5% of corporate financing can be traced to equity raises in China. What's more, stock ownership is very limited. In the United States, half the population owns stocks whereas in China, just 7% of urban Chinese have any money in the stock markets as bank deposits and property are much more popular.
Perhaps the biggest difference to understand is the role of the individual investor in the Chinese stock markets. Despite much higher rates of stock ownership in the United States, we tend to rely on institutional investing to manage it, owning mutual funds or ETFs rather than specific stocks. In China, however, despite a much smaller portion of the population owning stocks, individual investors control a much larger portion of the trading.
China has some 50 million retail investors, a number that declined by nearly a third during last year's disastrous sell-off. Of those, 81% say they trade once a month, compared to just 55% of American investors. According to Reuters, 85% of trades come from retail investors in China, where in America some 67% of the total market is controlled by institutional investors.
This has a lot to do with the volatility. Where institutional investors tend to be willing to ride out big swings, showing patience developed over years of experience, retail investors are much more likely to react to headlines and overreact. As such, China seems to be getting the short end of the stick in both ways. A relatively small portion of their population owns a piece of the stock market when compared to the United States, limiting the degree to which public stock ownership can help distribute the successes of the broader economy more evenly. However, because those who do own stock are so active, they don't get the advantages of the steadiness of intuitional ownership.
DISCLOSURE: The views and opinions expressed in this article are those of the authors, and do not represent the views of equities.com. Readers should not consider statements made by the author as formal recommendations and should consult their financial advisor before making any investment decisions. To read our full disclosure, please go to: http://www.equities.com/disclaimer