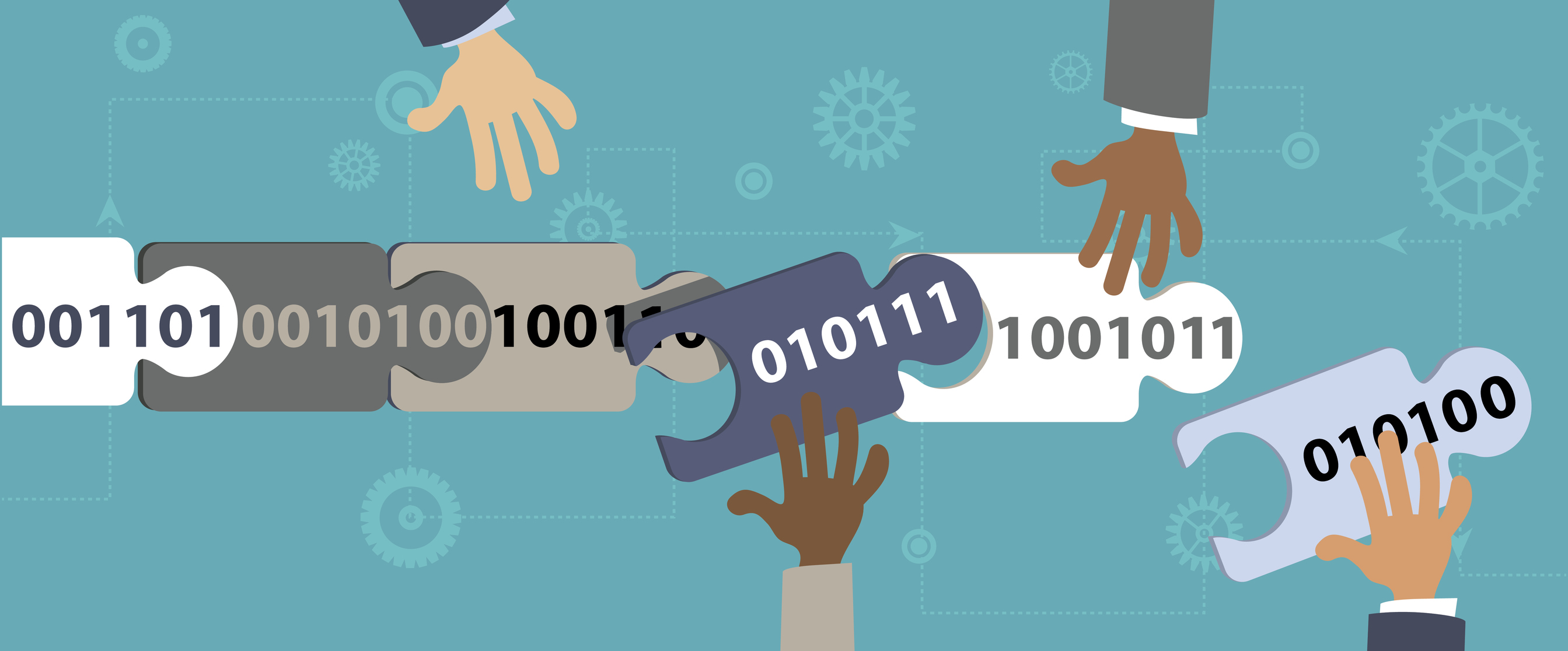 Having grown up in the wake of the 2008 Recession, American millennials face a unique view on lending, borrowing, and debt. Many are skeptical of the broader, centralized financial system and many more simply don't feel up for the risk of taking on too much debt.
This mindset is not only bad for the young entrepreneurs afraid of taking the risk to take on debt to start their own business or attain an additional degree, but bad for the American economy at large. An America where the young and ambitious are afraid to take on debt to innovate is a stagnant America. And even worse, an America where millenials feel pressure to dip into their savings before taking on debt is one where a single accident or personal catastrophe can put one more on a social safety net that can negatively impact society.
Eric Piscini, a principal in banking and technology at Deloitte Consulting, suggests that blockchain technology could bring a return to the way people got funding even before banks existed.
"Blockchain is a way to go back in history, because when you think about the way we were lending, the way we were paying, the way we were trusting each other, it was peer-to-peer. Over time we added intermediaries and third parties because we stopped trusting each other," he said.
That is why startups like Alchemy, SALT, Eth-Lend and Celsius can be game-changers not only in peer-to-peer (P2P) lending, but for the future of the American economy as well. Based on blockchain technology, these startups are committed to creating a safe, global, and accessible source of P2P lending.
Users on these platforms can request credit. Then, through advanced machine learning and AI, they are connected with a global network of background checked and vetted potential lenders. Once the rate is agreed upon through the system, a transfer of the agreed upon amount occurs from the lenders' to the borrower's account.
The debt is then pooled into Collateralized Debt Obligations (CDO's) which are then organized by risk and made available to purchase on the platform. This not only provides an easy and secure source of P2P funding, but creates a sustainable ecosystem and investment opportunity for anyone on the network.
This system exceeds its more traditional competitors because of its utilization of blockchain technology. First, the use of blockchain means all of the systems are stored on a single, decentralized network. This removes the cost and time of having to store the gargantuan amount of data in different "silos" of data. Secondly, by allowing real time interaction with lenders and borrowers across the world, it will facilitate the most accurate market prices for debt possible, with no red tape, fees, or other upcharges.
Additionally, the immutable trail of changes that is an inherent part of the blockchain network allows for instant and universal auditing. This not only makes the entire process transparent and trustworthy, but significantly reduces the costs associated with guaranteeing transparency in traditional banking. Alchemy's unique blockchain solution to the current problems of cost, inefficiency, and security that are present in traditional banking could truly revolutionize the P2P lending industry.
With such revolutionary potential to both P2P lending and the blockchain industry at large, it is no secret why these startups have been turning heads in the investment world the past couple of months. The cost and barriers to entry from the archaic, traditional modes of lending are being knocked down by the efficiency and security provided by blockchain technology. Millions of people across the globe who might never have otherwise been able to attain capital to start a new business, pay for a new house, or otherwise improve their lot in life now may have access to a global, fluid market for credit.