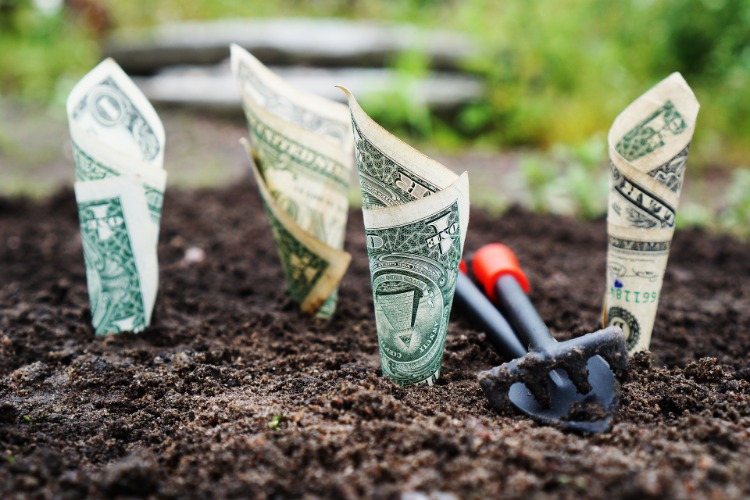 by Joseph Witthohn for Iris.xyz
Stocks have a positive tilt as I write this… even as a CNBC survey of economists points to sharply lower growth for the U.S. economy – on the heels of an uncertain trade result and concerns over global growth.
Still, though, there remains the view of continued economic advance and this, combined with the belief that the Fed will keep one foot on the brake, could be catalysts driving the present market advance.
But another thing which might be driving markets right now … and causing investors to come off of the sidelines … is plain and simple comfort. What do I mean by that? Back in 2017… eons ago in the psyche of many an investor… a great deal was being made over the fact that there was so little volatility in markets. According to Adviser Investments, the average move for the S&P that entire year was 0.30% per day and a move of 1% or more occurred only 9 times (by the way, in an average year it moves that much 52 times).
Lately it appears we've moved back toward that time … as announcements of Chinese trade delays are now, seemingly, met with a yawn … with a growing view that eventually things will work itself out.
I've written a bit about something called eSports lately, and it is something you might want to keep in mind also.
Not only are individuals making lots of money as professional gamers… but there are a growing number of high schools offering video gaming as an official high school sport! I mean… varsity athletes… school letter jackets… scholarships? Maybe cheerleaders! (okay, I made that one up but wouldn't be surprised).
I sent a note on this to a friend last night… and his response was as simple as it was telling as he wrote (via text of course): "This is not going to stop. It's a new world."
Indeed it is. And it is one we, if we want a better understanding of the world around us, might no longer want to ignore.
On a final note, there must be a certain amount of people pretty comfortable – regardless of their political views – with the way things are right now… as a report just came out that there are more millionaires in the U.S… thanks, in large part, to the economy… than make up the entire population of Sweden!
I want to be in this group so, for financial reasons, I surely hope my Bitcoin investment works out.
I certainly feel too old to perfect my gaming skills.
I only spent a short period of time in that country … but Sweden has a lot of people. But outpacing them in number? The amount of U.S. millionaires. (Money)
… Yet what is one of the things holding people back from increasing wealth? Focus… for instead of concentrating on net worth, the focus is on income … which is fleeting (ArtofManliness)
Does your boss expect everyone around to agree with their views? Not only is this detrimental to a company's growth… it can also hurt an individual's career advancement (CNN)
Oh, how I long to cut my cable cord … but I have a problem. I have so many other subscriptions that I am probably still paying much more than I should (USAToday)
I guess that artificial turf field might not be needed after all. What is a fast growing high school sport? Gaming! Perfecting games on the computer and a varsity letter could be in your future (CNN)
… Yet some parents, who dream their child will be a professional athlete, will say there is no money in playing games … but, truth be told, they might be quite mistaken (USAToday)
You go through all the trouble of separating bottles, aluminum cans and plastic … and feel you've done society a favor. Maybe not. China doesn't want your plastic. Neither might your local community (VOX)