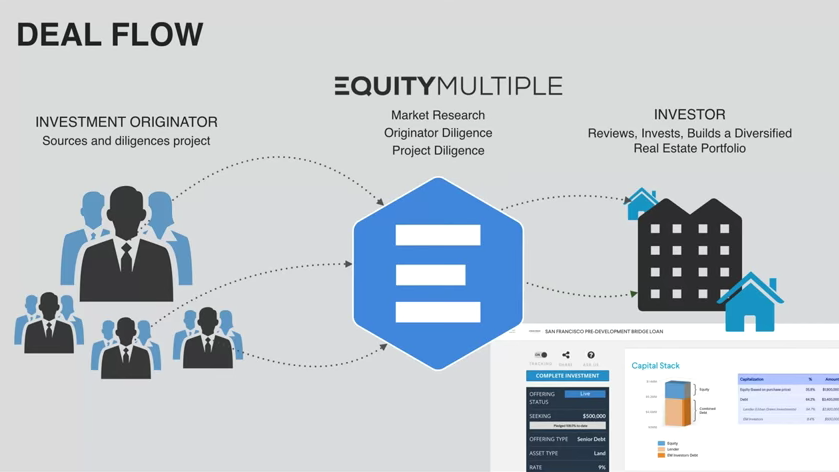 Originally published on EQUITYMULTIPLE
In his recent webinar, EquityMultiple CEO Charles Clinton broke down real estate crowdfunding, while answering some of the most common questions about the rapidly growing sector. He also covers a step-by-step process for sourcing and diligencing deals, within the half hour webinar, and contrasts EQUITYMULTIPLE with other platforms and kinds of investing.
Check it out by following this link.
DISCLOSURE: The views and opinions expressed in this article are those of the authors, and do not represent the views of equities.com. Readers should not consider statements made by the author as formal recommendations and should consult their financial advisor before making any investment decisions. To read our full disclosure, please go to: http://www.equities.com/disclaimer