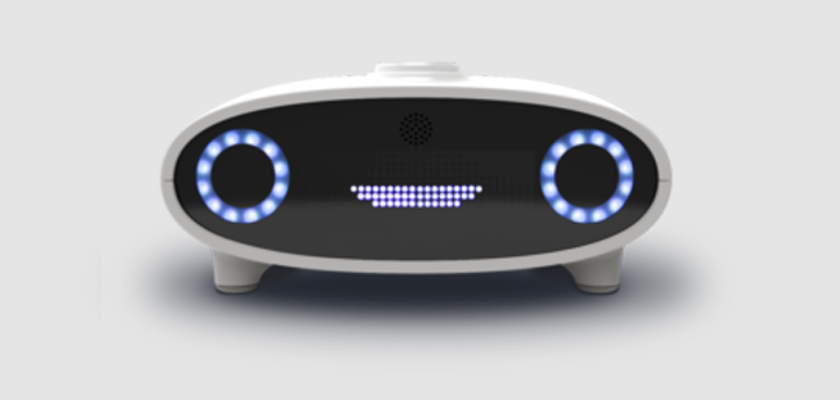 Smart Speakers the likes of Amazon's AMZN Alexa and Google GOOGL Home Max are part of the AI-powered voice assistant technological revolution currently sweeping across the globe, making the new category already the fastest-growing technology product ever (yes, EVER). Control and innovation of these products currently rests primarily in the hands of the major tech giants, essentially contained to closed, black box models. As they battle vehemently with each other to protect their IP of the hardware and software—and more importantly, the data that they collect from the speakers—the rest of the world is left largely in the dark as to their intentions.
Reading the trends for a more open approach toward voice user interfaces, and the rising need for consumer privacy, a startup by the name of Mycroft has emerged on the scene as a formidable alternative to its bigger peers. The company has developed the world's first open source voice AI platform and has attracted developers around the globe and millions of dollars in institutional support.
After raising $2.5 million in initial rounds, the company is now opening up investment to the general population through StartEngine with a rare opportunity to participate at an early stage with as little as $250 for a stake of the quickly growing tech firm.
Visit https://www.startengine.com/mycroft-ai to learn more about the company's offering on StartEngine.
What is Mycroft?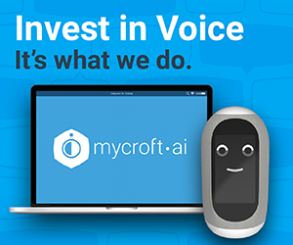 At its core, Mycroft's award-winning technology is an open source, open hardware product built upon the popular Raspberry Pi, which means anyone can contribute new features, develop modules, change or even redistribute Mycroft software. As with any open source technology, modifications and additions are delivered back to the community, contributing to a never-ending ecosphere of technological advancement. While Mycroft is primarily focused on software, it does also have its own devices including the Mark I and Mark II, which rival other countertop devices.
While it may seem on the surface that an upstart can't possibly compete with the manpower and financial resources of a tech behemoth like Amazon or Google, by leveraging an open source dynamic, the company benefits from a boundless amount of innovative developers, programmers and even hackers across the globe working to constantly tear apart and improve the functionality of Mycroft's platform. Overseeing this work is a Mycroft team that includes former executives and employees from Autodesk ADSK, Siri (part of Apple AAPL)), Google GOOGL, Amazon AMZN, Rhythm Engineering and the Bats Stock Exchange (part of Cboe Global Markets CBOE).
While Mycroft is the first open source voice AI technology, the company is following a proven playbook that has spearheaded a paradigm shift in technology in the past. Consider open source platforms like WordPress, Mozilla (developed by Netscape, a unit of Verizon VZ), MySQL (developed by Oracle ORCL), the vaunted Android (before being bought by Google) and open source giant Red Hat RHT with its $26 billion valuation.
Appropriately, Mozilla is a Mycroft partner, along with KDE and Ubuntu.
The Mycroft business model is two-pronged, providing a private model alternative to Siri, Cortana, Alexa and Assistant for consumers, and another for enterprise needs. The technology is already in use in tens of thousands of applications worldwide. Customers today are general consumers, but large enterprises like Cisco CSCO, Hewlett-Packard HPQ and Spotify SPOT, to name just a few household brands, are using the technology as well.
To that end, in less than three years from its inception in 2015, Mycroft saw sales rise 400% from 2016 to 2017 to about $300,000. In 2018, booked sales are already at $500,000 and projected to reach $1.5 million, with estimates for $8.0 million in sales in 2019.
Privacy By Design
The genesis of voice assistants has allowed big tech into every aspect of people's lives, and recent developments of personal privacy breaches have raised the alarm bells as to just how vulnerable people may be as a result. The fact is that the devices and their data capture go straight from a home to the inner sanctum at the respective tech firms to do with it what they may.
They're far from perfect, too; just ask the Portland, Oregon couple who in May had a private conversation recorded by an Amazon Echo and sent to a person in the husband's contact list. Amazon apologized, calling it an "extremely rare occurrence" that it was taking steps to ensure doesn't happen again. Still, it is up to Amazon to make the change and consumers to believe it is fixed.
Regulators are recognizing the need for change in an ever-digitized world. The European Union is looking to take away some of the black box mentality of data use by big tech. In May, the General Data Protection Regulation (GDPR) was approved to crack down on how data-handlers manage and use personal information, giving citizens back some control over their private data.
"Privacy by design" aptly describes the ethos at Mycroft. In its simplest sense, it gives everyone an opportunity to use and develop a voice AI technology that in function parallels that of the Echo and other similar devices while retaining ultimate control of the data generated through use, whether via a desktop, computer, vehicle, mobile device, etc.
Moreover, open source has a particular security dynamic built in that allows users to trust and verify every component. Plus, the diversity of having people worldwide of different ethnicities, cultures, backgrounds and sexes provides for a creative think tank that parallels that of tech majors, resulting in a robust and safe product.
Booming Smart Speaker Sales Just the Beginning
Analysts at research firm Canalys forecast that global smart speaker sales will surge to 56.3 million in 2018 from 33 million in 2017. The industry is ripe for competition, as Amazon and Google dominated the market, accounting for more than 30 million units sold last year. With about a 68% share, the U.S. is the far-and-away leader, followed by China at a distant second with just under 8%.
That said, we're only beginning to see the emergence of voice AI. Today, it is helpful for sure, but not much more than parlor tricks compared to where it will be in the future when it will be the cornerstone of job safety and performance in addition to a litany of other commercial, industrial, government and consumer applications.
Voice AI is extremely challenging to develop, explaining why there are limited companies pursuing advancing the technology outside of those with valuations into the hundreds of billions of dollars.
Mycroft, however, is undaunted by the industry goliaths, embracing its leadership position in open source voice AI with a responsibility to push innovation as it looks to carve its name alongside WordPress, Linux, MySQL and others that have built great value by becoming industry standards.
To learn more information about Mycroft, visit the company's website at https://mycroft.ai/, and visit https://www.startengine.com/mycroft-ai to learn more about the company's offering on StartEngine.
---
In the interest of full disclosure, we call the reader's attention to the fact that Equities.com, Inc. is compensated by the companies profiled in the Spotlight Companies section. The purpose of these profiles is to provide awareness of these companies to investors in the micro, small-cap and growth equity community and should not in any way be considered as a recommendation to buy, sell or hold these securities. Equities.com is not a registered broker dealer, investment advisor, financial analyst, investment banker or other investment professional. We are a publisher of original and third party news and information. All profiles are based on information that is available to the public. The information contained herein should not be considered to be complete and is not guaranteed by Equities.com to be free from misstatement or errors. The views expressed are our own and not intended to be the basis for any investment decision. Readers are reminded to do their own due diligence when researching any companies mentioned on this website. Always bear in mind that investing in early-stage companies is risky and you are encouraged to only invest an amount that you can afford to lose completely without any change in your lifestyle. Equities has been compensated with cash, common shares and/or warrants for market awareness services provided.