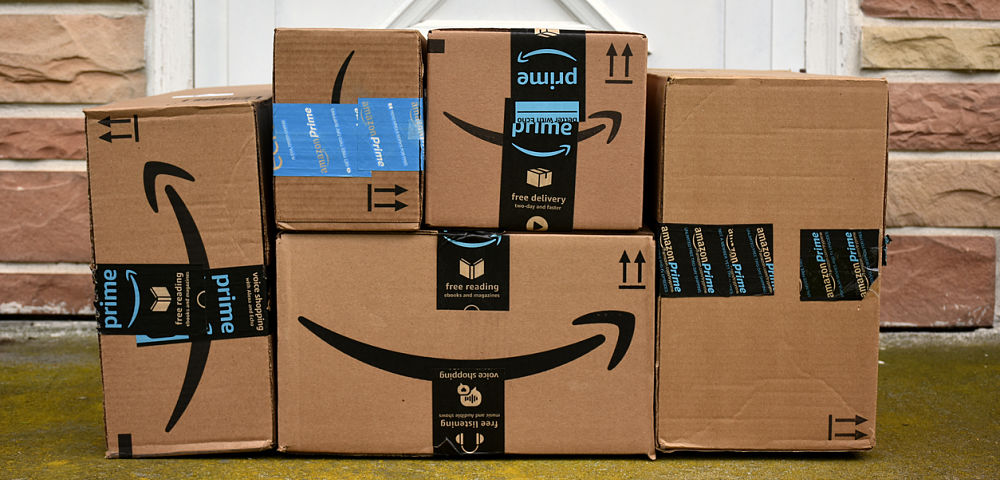 Amazon remains the name to beat as Jeff Bezos' master plan to transform the entire retail ecosystem shifts to a higher gear, notes Todd Shaver, editor of BullMarket.com.
Amazon (AMZN) has just made a splash in the smart home market acquiring smart doorbell company Ring. The price tag is over $1 billion. Its acquisition will set up a showdown in the home security market with Google (GOOGL), which paid $3.2 billion for smart thermostat maker Nest in 2014.
This is not Amazon's first smart home acquisition and may not be the last. The tech giant last year acquired Blink, a startup based in Massachusetts, that makes wire-free smart security cameras and video doorbells.
Now Amazon can see your door and, through Echo, hear what's going on in your house. The data. Oh, the data. They can tailor marketing to your consumption patterns. They can fine-tune delivery to catch you when you're home. In theory, they can even let themselves in.
Either way, it's going to take a lot to move the needle. Ring was barely doing $1 million in annual sales back in 2013. Amazon, on the other hand, is looking to generate $285 billion this year and $340 billion by 2020. That is greater than 70% bottom line growth.
Amazon is an innovation machine. It is the largest start-up venture capital business model on earth. It is hard to value the business off current estimates. For example, last year the company had EPS of $4.55 and this year the consensus is close to $8, but 2021 forecasts are nearly $35.
There is just so much innovation happening today that by the time we get to 2021 Amazon will be in whole new business lines like the smart home, the grocery business, and now there is talk of a financial start-up to take on a bank. None of these new innovations are factored into the $35 2021 of EPS number. Jeff Bezos is a serial monopolist and you definitely want him running a company in your portfolio.
This company has been more than a bookstore for years now — that was really just a prototype for where it's going now. With the great leap to grocery accelerating and rumors of expansion into healthcare delivery systems, Bezos now has $1 trillion in opportunities to capture.
It's hard to believe that this was "only" a $750 stock back in 2016 when we added it to the High Technology Portfolio, and even then some people fretted about getting a nosebleed at those levels. Here above $1,500, it's time to raise the price target to $1,750.
Todd Shaver is founder and editor in chief of BullMarket.com.
Subscribe to Todd Shaver's BullMarket.com here…
About MoneyShow.com: Founded in 1981, MoneyShow is a privately held financial media company headquartered in Sarasota, Florida. As a global network of investing and trading education, MoneyShow presents an extensive agenda of live and online events that attract over 75,000 investors, traders and financial advisors around the world.