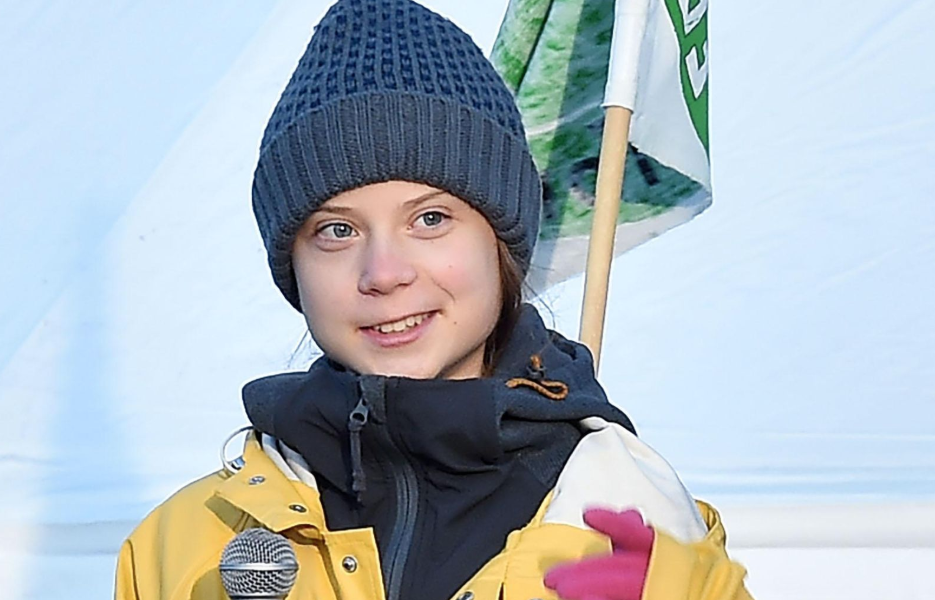 By Cecilia Bonnevier for IRIS.xyz
Love her or hate her, Greta Thunberg's name is undisputedly well known and understood so we pause to ask what business leaders can learn about building profile from the Swedish activist phenomenon.
Two years ago, few would have picked Ms Thunberg to inspire four million global protesters last September, address the United Nation's Climate Action Summit at age 16 and become a contender for the 2019 Nobel Peace Prize – quite a track record for a teenager diagnosed with Asperger's syndrome and selective mutism.
Today she is the face of a powerful global climate activism movement – and one whose impact in Australia was recently affirmed by tens and thousands of climate protesters during this summer's devastating bushfires.
Are there lessons financial services business leaders can learn from Greta when thinking about building their personal and company profiles?
We think so and have distilled a few for consideration.
Messages are bigger than any one person
Good leaders recognize that sheer force of personality or charisma are not the only ways to lead an organisation.
Whilst Greta's background, young age, and her ability to communicate a simple, consistent message with poise and emotion have all contributed to her influence, the movement is always greater than the person, and this movement has been steadily building for years.
Greta is not perfect – but leaders don't need to be. Many become heroes to others not because they are a saint, but as a manifestation of the human desire to follow. When the right person speaks up about something that resonates with many, the message can spread rapidly.
Get your timing right
Greta Thunberg's rise to fame is a product of her becoming more vocal at just the right moment, benefiting from a growing global debate about climate change, and supported by the proliferation of social media and other technology enabled platforms.
The world had already started to debate man's impact on climate related natural disasters, with the release of scientific data connecting climate change to carbon dioxide emissions and rising temperatures. Greta Thunberg became the poster girl for many people's frustration about governments' empty promises or denial and climate talks that seemed to go on and on without any breakthroughs.
The viral potential of social media also helped the climate social movement to expand. The power of social media had already been proven during the Arab Spring in 2010, when protesters across the Middle East used platforms like Twitter, Facebook and YouTube to organize mass gatherings to speak up against oppression, and consequently topple Egyptian President Hosni Mubarak.
Interestingly, change does not need to convince the majority. Research from the University of Pennsylvania published in June 2018's Science, found "Roughly 25% of people need to take a stand before large-scale social change occurs. This idea of a social tipping point applies to standards in the workplace and any type of movement or initiative".
Companies cannot ignore causes
The climate debate is no longer confined to discussions behind closed doors – many activists but also consumers expect the business world to do their part and can use their purchasing power to influence change.
In the financial services industry, wealth management companies that finance fossil fuel producers are being pressured by shareholders over the role they play in climate change and banks have pledged millions to bushfire support efforts else risk continuing to look like the "bad guys" post the Hayne's royal commission.
Companies need to have a response to crisis and disaster – this is a time to know where you stand.
Business leaders should be keenly aware of what their stakeholders value. This includes looking at both internal and external business practices, assessing your risks, key stakeholders, and opportunities or requirements to take a stance. They then should put a plan in place, whether it is to take a public position, and if not, to be clear with how they will respond to questions why they have not.
Walk the talk
Not following through on your promise is worse than not making any promises at all. Today's consumers have access to way too much information to believe half-hearted, in-genuine attempts. Greta experienced this the hard way in 2019 when the public learnt that Greta's crew would fly to New York (think carbon emissions) in order to sail Greta's environmentally friendly boat back to Sweden.
Being late to the party might also result in a massive backlash, and you will be working to restore your reputation instead of building your profile. We don't have to look further than to our own Prime Minister Scott Morrison and the #SmoKo outrage to be reminded of the consequences of not acting fast enough.
Your stakeholder group is now everyone and, with social media in the mix, criticism can spread very quickly. So, focus on delivering on your commitments and prepare a communications plan for every scenario.
Understand you can't please everybody
Even if you are doing what you believe to be right, you will rub some people the wrong way. While some call Greta a "modern Joan of Arc", she has also been heavily criticized, including taking more digital abuse than many politicians will in an entire career.
And while her anger has been a powerful vehicle to get her message across, her accusatory tone has also fueled a generational divide. Many younger generations are fuming, claiming their right to a future and condemning decades of climate inaction. Many older generations, however, condemn the excessive consumerism of Gen Z and Millennials that they believe wouldn't be possible without their hard work.
You will often have both fans and detractors. For companies, this means it is crucial to stay true to your core purpose and values. All stakeholders, including colleagues and clients, respect a brand that knows what it stands for.
Cecilia Bonnevier is Head of Integrated Marketing at BlueChip Communication, a strategic public relations and marketing firm based in Australia, serving the financial services industry. BlueChip was founded by Carden Calder.
_____
Equities Contributor: IRIS.xyz
Source: Equities News