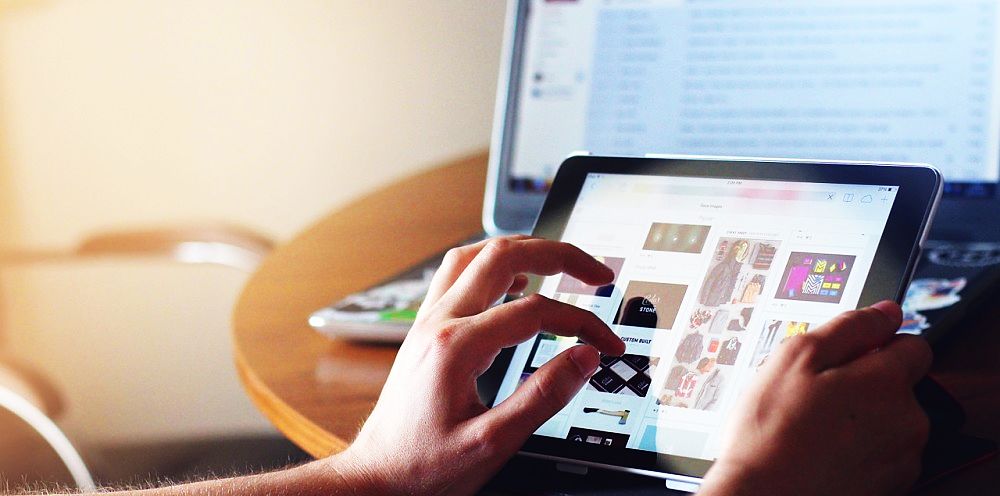 The internet has been a gold mine of sorts for advertisers over the last couple of decades. Newspapers, magazines, audio and video streaming platforms like Alphabet's (GOOG) YouTube have benefited from the rapid growth of online advertising. Social media platforms like Facebook (FB) and Twitter (TWTR) too have had their share.
However, some consumers appear to be increasingly growing tired of adverts popping up on every internet platform they visit and have thus opted to use ad-blockers to enjoy ad-free internet browsing. In an eMarketer survey published last year, nearly 28% of U.S. Internet users blocked ads in 2017. This has contributed to a massive loss of potential ad revenue to online content creators thereby forcing them to respond in kind.
Over the last few years, most online publishers have introduced subscription-based memberships that are free of ads, but users are required to pay a small fee to enjoy this luxury. The same trend is being replicated everywhere with some companies following on the footsteps of Netflix (NFLX) by offering subscription content while others like Spotify Technology (SPOT) have endeavored to disrupt the music streaming industry. Even YouTube and Amazon (AMZN) have joined Netflix to provide subscription-only video content, in what is being dubbed the 'new television'.
Therefore, the big question among most online content creators now is whether subscription content really, is the future. And what does that mean for ad-supported content?
Well, if we consider SiriusXM Holding's (SIRI) recent activity in the acquisitions market to be a sign of where things could be headed, then it would be correct to say that ad-supported content still has a bright future ahead.
SiriusXM acquired popular internet radio platform Pandora (P) for $3.5 billion as it seeks to become the largest audio streaming company in the world. One of the synergies that analysts have pointed out SiriusXM could benefit from is the ability to leverage Pandora's ad network. The internet radio service provider owns AdsWizz, which provides audio advertising to publishers and advertisers. SiriusXM is opening another revenue stream, which has been alien to it for many years.
Now those free-trial customers who landed at Pandora's ad-supported platform after opting not to subscribe to a paid membership package following the expiration of their SiriusXM trial period will be remaining within the company's growing family.
While subscription content results in more predictable revenues, ad-supported content can be as crucial in augmenting the proceeds from paid members. Furthermore, what would startups, new brands and products do without ad-supported platforms?
Online advertising via Google, social media, and email is one of the best strategies that businesses can use to establish themselves and boost sales. Therefore, any online publisher or platform would be naïve to completely ignore online advertising as a key revenue stream.
In turn, this indicates why, even as the shift towards subscription-based content continues to gather momentum, it could be some time before internet users stop seeing ads whenever they browse on social media sites, news publisher sites, and magazines.
One fact that cannot be ignored though is that ad-blockers will continue to ruin ad-supported content's long-term future. More content creators will continue to introduce subscription content while advertisers will become cautious with the level of budget they allocate to online advertising on publisher platforms.
This means that it could as well be the long goodbye to ad-supported content. And with more revolutionary technologies like Blockchain, which is one of the breakout markets of the decade also being utilized to disrupt online publishing, perhaps advertisers and publishers could find a common ground that will equally appeal to internet users.
Statistically, most of the internet users that have installed ad-blockers in their computers say they do so because of what they perceive to be excessive ads while others think most of the ads they see are irrelevant to them
On the other hand, advertisers have pointed to the fact conversion rates have declined in recent years because most of the traffic or views they get from publisher platforms does not resonate with their products or brands, some have said that it is fake.
However, with the power of the distributed ledger technology, blockchain-based content sharing platforms like Online.io could solve this quandary and potentially create a framework that will bring some harmony in an industry where parties have been pointing fingers at each other for some time now.
Conclusion
In summary, ad-supported content is here to stay, but its long-term future could be cut short in a few years' time if the current trend of subscription-based content continues to gain momentum. Video, audio and now text content have embraced this paradigm shift with the changes in consumer behavior being the primary catalyst.