What Apple's Measure App Tells About the Company's AR Ambitions
Wealth Daily Follow |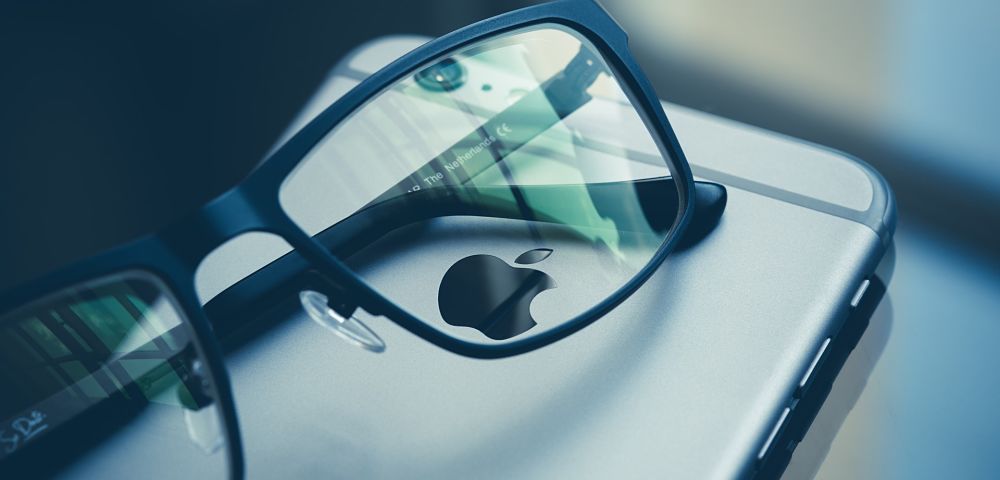 Earlier this month, Apple Inc. ( (AAPL)) held its annual Worldwide Developer Conference (WWDC), showcasing its newest line of operating systems including macOS Mojave, watchOS 5, and, of course, iOS 12 for the iPhone and iPad.
The event mostly slipped under the mainstream media's radar this year, as the market is facing a bit of Apple-event fatigue. Gone are the days when new product reveals from Apple would get the world's blood pumping. After all, these are the guys who removed a headphone jack and told the world how courageous they were for doing it.
Yet, while on the face of things Apple's latest developer conference and product reveals might not seem so exciting, the reality is that something with truly world-altering potential is brewing under the surface... a product that will change the consumer electronics industry, and even society, forever.
Here's an example to show you what I mean. During WWDC 2018, Apple revealed some incredibly exciting news about a new app it's releasing for iOS 12. The company is releasing a groundbreaking Measure app that lets you point your camera at the world and measure anything around you!
OK, fine. I'll admit that's not too exciting on its own, but it actually is in context. You see, while Apple's Measure app may be a novelty in terms of function, its existence provides further confirmation of Apple's plans for its future devices.
Over the last month or so, the rumor mill has been buzzing in anticipation of Apple's new iPhone reveals, expected later this year. Consensus has been growing that Apple will be implementing 3D sensing in all of its iPhones, as opposed to just its premium iPhone X model.
The kicker is that Apple's new Measure app requires the same kind of 3D sensing technology implemented last year in the iPhone X. Apple's touting of the app only strengthens rumors that 3D sensing is coming to every new model.
Considering the generally lukewarm reception of the iPhone X, that might not seem like too big a deal to most consumers, but it is. If it turns out that Apple is putting 3D sensing in all of its phones later this year, that brings the world one step closer to Apple's endgame.
What is that endgame, exactly? Well, by now it should be obvious:
A pair of augmented reality smartglasses, or, as I've notoriously dubbed them, the "iPhone Killer."
You see, I've had a long-running thesis that tech giants are racing to develop a pair of smartglasses that would eventually make smartphones obsolete. It wasn't until last year, though, when Apple revealed the iPhone X, that I was certain who would get there first.
In September 2017, I immediately understood what Apple was doing, and I won't be humble in pointing out that I was the first person in the media to draw the conclusion that Apple is building its smartglasses supply chain under the guise of new iPhone features.
As Wired finally recognized this month in a dead-on headline: "Apple's New AR Features Are Proof That Wearables Are Coming."
For context, here's what I said back in September:
The question that immediately comes to mind, then, is why would Apple go through so much trouble to develop Face ID? After all, the technology requires a sophisticated array of 3D sensors and a front-facing camera to operate — a setup that doesn't come cheap.




That said, Apple could have taken other routes to keep Touch ID on the iPhone X. It could have moved the fingerprint sensor to the back of the phone, as Google does with its Pixel phone. Jointly, it could have hidden a fingerprint sensor underneath the screen on the front.




Either of these options would have been less expensive and less of a technological hurdle, but Apple was clearly determined to implement Face ID. Why?




The answer to that question is Touch ID was a dead end. The technology behind it has just one function: to verify a user, and that's really it.




Face ID, though, is an entirely different story. The 3D-sensing technology behind it is an asset for Apple's future product development. Face ID is just a single feature made possible by that tech, a distraction from what Apple is really after...




In other words, Apple is taking baby steps right now. It's dipping its toes in the water and presumably building up the supply chain for 3D depth-sensing technology. The iPhone X, as far as investors should be concerned, is effectively a test bed for AR devices to come.
In short, Apple needs a solid supply chain of 3D sensing components before it even attempts to launch a pair of smartglasses to the mass market. The most rational way to do this is to put those components in iPhones first.
Savvy investors should be able to see the basic opportunity here clearly enough. 3D sensing suppliers are poised for sustained growth over the next several years as Apple adopts the technology in full force.

By the time Apple launches its smartglasses (expected as early as 2020), these suppliers will be on their way to joining the ranks of Intel and Qualcomm.
It's worth mentioning that this will ultimately create headwinds for Apple's other suppliers in the near term, as supply constraints on the 3D sensing side will limit production. In fact, investors should find little coincidence in last week's rumor from Nikkei that Apple is telling suppliers to cut production for upcoming iPhone models by 20%.
That said, the only constraint on 3D sensing component suppliers is their own ability to ramp up production at this point. Those bottlenecks, while not ideal, are certainly a good problem to have for those emerging tech firms.
The 3D sensing industry is generally fragmented right now, but there are a few key players, including Lumentum ( (LITE)), Finisar ( (FNSR)), and Viavi Solutions ( (VIAV)), to name a few. Some of these stocks offer more upside than others, but investors should be bullish on the broader industry regardless.
Read the full story on wealtdaily.com
DISCLOSURE: The views and opinions expressed in this article are those of the authors, and do not represent the views of equities.com. Readers should not consider statements made by the author as formal recommendations and should consult their financial advisor before making any investment decisions. To read our full disclosure, please go to: http://www.equities.com/disclaimer.
---
Discover: Trending Events
---
Companies