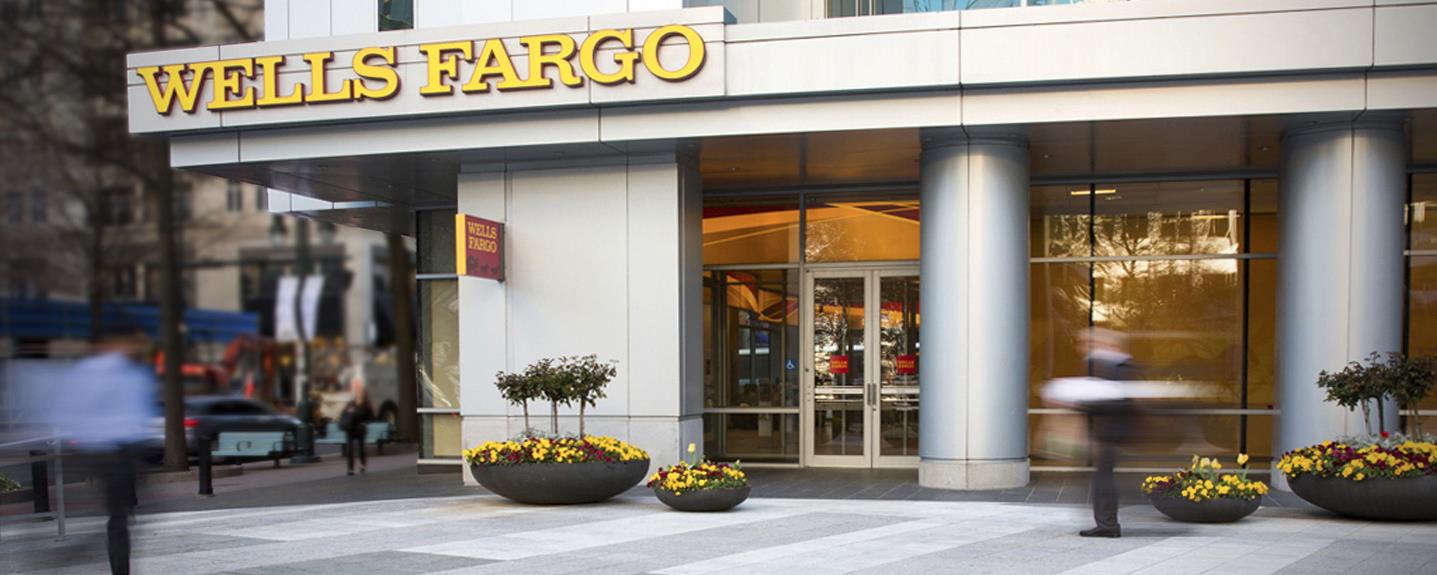 Image source: Wells Fargo
Wells Fargo missed analyst estimates for the fourth quarter, impacted by further losses as a result of customer refunds for the bank's past scandals.
The lender posted earnings of $3 billion, or $0.64 a share, on revenue of $17.9 billion. Profits grew slightly higher than the fourth quarter of 2019, when they totaled $2.9 billion, but revenue was lower than the $19.8 billion posted on Dec. 31, 2019.
Wells Fargo noted that consumer loans are down 2%, but deposits are up 18%. Corporate loans have dropped 4%, along with a 19% decline in trading-related assets.
The bank recorded a $321 million charge for what it euphemistically calls "customer remediation accruals impact" in the quarter, bringing the total cost of customer refunds to $2.2 billion for 2020.
The fourth quarter also included the release of $757 million from Wells Fargo's loan-loss reserve, which the bank said involved the sale of its student loan portfolio.
Chief Executive Charlie Scharf said that, while the bank earned $3 billion during the final quarter of 2020, its "results continued to be impacted by the unprecedented operating environment and the required work to put our substantial legacy issues behind us."
Wells Fargo has struggled to recover from a series of scandals that began with the 2016 revelation that employees opened millions of fake bank accounts and continues to operate under a balance sheet cap imposed by regulators as a punishment.
Scharf, who became CEO in 2019, said, "Our agenda is clear and we are making progress. We have prioritized and are moving forward on our risk and control buildout – the recently terminated BSA/AML consent order is just one of many, but it is an important step forward; we have a new management team in place; the disciplines we use to manage the company are completely different than one year ago; we have clarified our strategic priorities and are exiting certain non-strategic businesses; and we have identified and are implementing a series of actions to improve our financial performance."
As part of a plan to cut $8 billion in operational spending over the next three to four years, the bank plans to close around 250 branches, reduce layers of management and shrink its real estate footprint by up to a fifth, The Financial Times reported.
_____
Source: Equities News