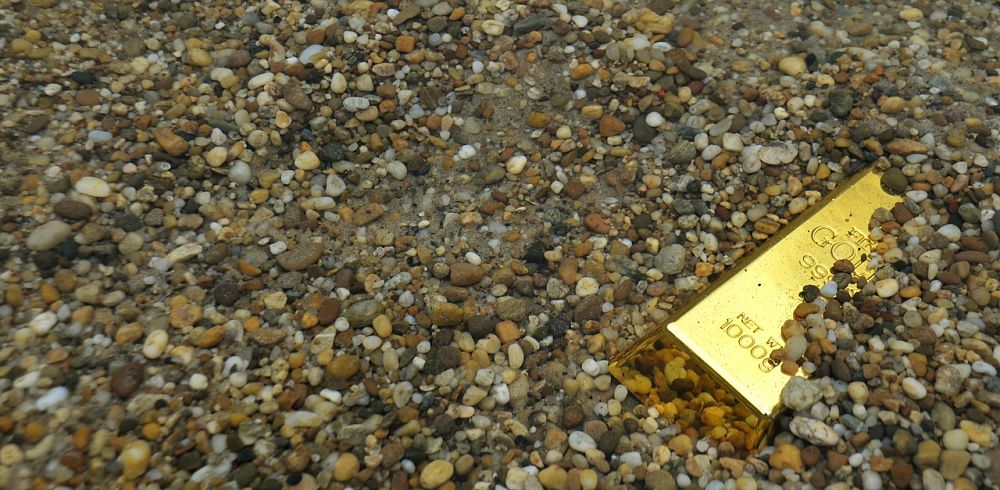 Franco-Nevada (FNV) has been weak on two factors; the stock is a buy on this price pullback, explains resource sector expert Adrian Day, editor of Global Analyst.
First, declines in the broad stock market affect Franco-Nevada more than most gold companies, given that it is widely held by generalist funds, whose fund flows are more sensitive to the general market.
Second, Franco disclosed in its recent MD&A report that the Canadian Revenue Agency (CRA) was conducting an audit of the company's 2012, 2013, and 2014 tax returns.
This follows the very public dispute between CRA and Wheaton Precious Metals (WPM) over the way it books revenue from its offshore subsidiary.
Booking revenues from offshore streams through offshore entities is very common, and both companies have said that they believe they are fully complying with the rules and regulations.
Were Franco's structures to be disallowed, the back taxes owed would be relatively minor: approximately 9% of total revenues for 2012 and 2013 and 19% for 2014 (or a total 5% of total Net Asset Value), meaningfully less than for Wheaton Precious Metals.
Going forward, however, the impact would be more meaningful, since Franco has invested in major streaming deals in recent years, mostly through the offshore units.
Franco remains a top company, with solid balance sheet, strong cash flow and a deep pipeline.
Notwithstanding the potential result of the tax examination, Franco is a Strong Buy here after the recent price decline.

Adrian Day is editor of Global Analyst.

Subscribe to Adrian Day's Global Analyst here…

About MoneyShow.com: Founded in 1981, MoneyShow is a privately held financial media company headquartered in Sarasota, Florida. As a global network of investing and trading education, MoneyShow presents an extensive agenda of live and online events that attract over 75,000 investors, traders and financial advisors around the world.