​"We Want to Be the Whole Foods of Cannabis," TGOD's CEO Tells CNBC's Jim Cramer
Spotlight Companies Follow |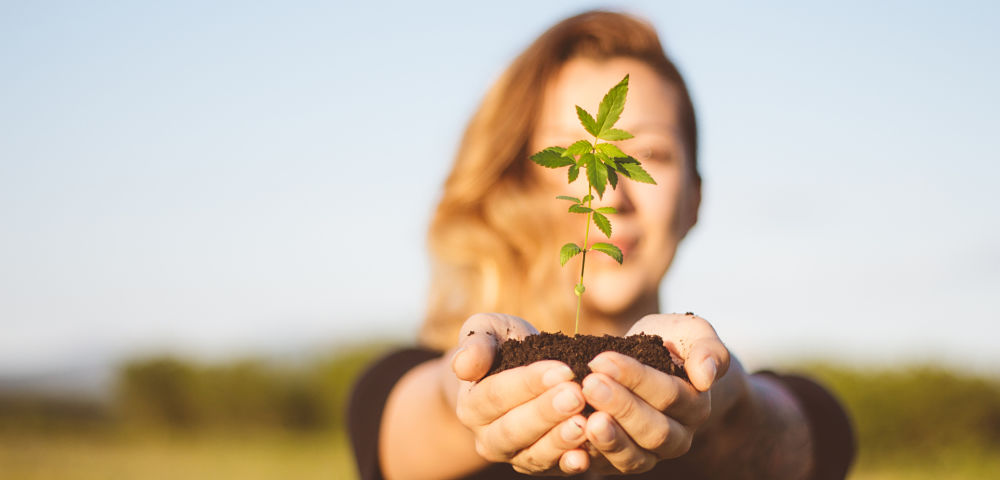 As medical and recreational cannabis continue to enter the conversation about health and wellness, one nagging issue needs to be addressed: the application of chemical pesticides on cannabis and its potential negative effects to users.
In California, testing lab Steep Hill recently released a scathing report detailing a discovery that nearly 85% of cannabis clones in the state were contaminated with pesticide residue. The report detected Myclobutanil, a fungicide that is currently banned in Canada along with Colorado, Oregon and Washington. The overwhelming fear is that, when heated, Myclobutanil can emit hydrogen cyanide.
Moreover, the California Bureau of Cannabis Control will label untested cannabis on the shelf accordingly, and reports show only 5% of medical inventories and mother plants have been tested.
However, California is not alone in the use of harmful chemicals. Health Canada came under scrutiny when it did not disclose to the public that Eagle 20 or Nova 40, pesticides used to combat powdery mildew, were used by growers and detected on cannabis by the department.
Scientists are trying to alert the public of these issues as the majority of cannabis is inhaled through combustion and chemicals are delivered directly into the bloodstream through the lungs without being metabolized. One of the few companies in the blossoming cannabis sector with organically grown, pesticide-free cannabis is The Green Organic Dutchman ( (TGOD:CA)/ (TGODF)). The Ontario-based company is one of just two certified organic producers of 116 licensed companies.
Not only is TGOD certified organic, they are far from a craft operation. The Canadian company has an impressive production capacity of 170,000 kgs and strategic partnerships are aligning to only boost those numbers higher.
It is hard to argue that since the successful launch of their highly-anticipated IPO, TGOD has not only proven itself to be a leader in the organic cannabis space, but also a diversified brand with a vision of empowering people through the healing properties of cannabis.
The company's stalwart leadership has been moving at a blistering pace. And, on that front, TGOD added CNBC market strategist, Tim Seymour, to the company's advisor board. The host of "Fast Money" has 22 years of investment experience and brings a network of investors with him to the board room.
Operation-wisea blistering pace. Most recently, the company provided an update to their spin-off acquisition corporation that will look to fund disruptive, emerging companies in the cannabis industry. With a two-thirds vote from shareholders, TGOD will complete a private placement for the SpinCo offering 20,000,000 subscription receipts on November 16th at a price of $0.50 per subscription receipt for gross proceeds of up to $10,000,000.
The money will provide additional value for shareholders by allowing them access to investment options at the seed level, while simultaneously allowing TGOD the opportunity to partner with growing companies effectively gaining access to possibly disruptive proprietary technology at an early stage. Additionally, the management team at TGOD sees this as a way to Trojan Horse-like enter the U.S. market and tap into the entrepreneurship happening within that burgeoning area.
Lastly, the company also inked a bought deal for C$75,007,500 selling shares at C$6.85 with C$9.00 warrants. According to the company, the proceeds from the deal will give TGOD a wide runway to expand their international initiatives.
Cramer Highlights TGOD's Unique Organic Product Offering
This compelling story was on full display when TGOD's CEO Brian Athaide sat down for a conversation with one of Wall Street's most notable television personalities, best-selling author and host of CNBC's long-running Mad Money, Jim Cramer. The two spoke to attendees at the Green Market Summit, a one-day event at One World Trade Center in New York City geared around diving deep into the analytics driving the cannabis industry. And one of the first issues Cramer wanted to discuss was TGOD's organic product and how it stood apart in the industry.
Using data from a previous presenter, the pair discussed the impact of recreational cannabis on beer and wine sales. This is where Cramer transitioned into the fact that the winemakers and breweries were missing out on one key market segment: organic products.
"I think natural organic products are completely in sync with the zeitgeist right now, and you guys have it," Cramer pointed out to Athaide.
Obviously, TGOD's CEO took this opportunity to outline the company's passion for organic products and their overall business strategy.
"Organic really resonates with consumers - especially if you think about Amazon's (AMZN) purchase of Whole Foods for $14 billion - and we want to be the Whole Foods of Cannabis," Athaide added. "Hill+Knowlton did a study earlier this year and found that 50% of medical cannabis patients would prefer organic and 43% of recreational consumers would prefer organic. That doesn't mean they are willing to pay the higher price, but even if you look at other food categories, it still ends up being 20-25% of the market and that is terrific. So, our goal is to be the global, dominant player in organic cannabis."
Athaide finished his thoughts by pointing out TGOD was one of the few organic cannabis producers who can actually produce to scale. A few moments later, conscious of the news throughout the industry, Cramer posited the aforementioned notion that pesticides are an invisible problem within the cannabis industry, maybe even more so than traditional agriculture.
"If you think about tomatoes and cucumbers, you wash it before you eat it. Nobody washes their weed before they smoke it," Athaide said. "We don't use any synthetic fertilizers or pesticides; our product is safe. Think, even if you're extracting oil, you are concentrating the THC or CBD, but you are also concentrating pesticides. Now, it is possible to remove it during the process, but we think it is still better to not have it in the first place. Consumers get it."
Following this, Cramer inquired about TGOD's marketing strategy and here Athaide got a chance to discuss the company's facilities and their recently launched in-house premium, certified organic product line. According to the company, each package of cannabis is respectfully cultivated according to strict, organic cultivation standards that is never irradiated, less processed and produced with a low environmental impact.
"We have beautiful packaging that is glass, which is more likely to be recycled than plastic. Even our building is LEED-certified," Athaide told Cramer. "Plus, 90% of our water gets collected and recycled, we are using high-efficiency LED lighting rather than high-pressure sodium. We are really focusing on sustainability, cultivation and being environmentally-friendly. We want to be authentic."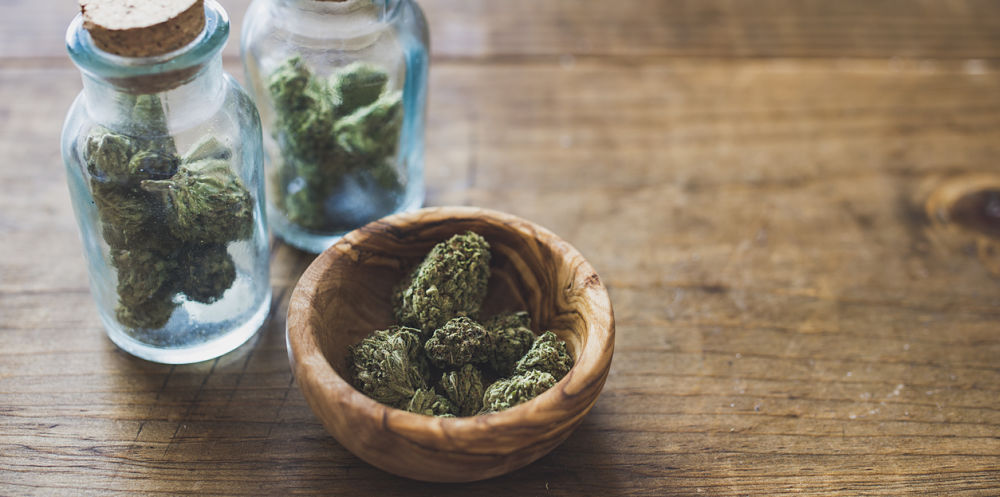 Valuation and Outlining the Impressive Scope of Athaide and TGOD's Global Vision
A few minutes later, Cramer brought up the lobbying of pharmaceutical companies to impinge on the growth trajectory of cannabis as well the taboos associated with the plant. To counter this, Athaide went over his own story and how he personally shed biases to ultimately see the therapeutic power of cannabis.
"The mission statement of The Green Organic Dutchman is about making life better. If you look at all the health benefits related to epilepsy, pain management, anxiety - there are so many benefits," Athaide commented. "On the other side, if you compare alcohol; if you could have a drink that had zero calories, no risk of hangovers and easier on your system and liver for consumption, you are in fact making life better."
This prompted Cramer to interject and reference TGOD's exclusive agreement with Stillwater Brands and their RIPPLE Soluble Cannabis Ingredient Technology, which allows for water-soluble, micro-dosing of cannabinoids in tea and coffee or other packaged goods.
"If you look at their teas, this is something that grandmothers out there would like to have before bed - it is not about getting high, but is intended to help them sleep and relax," Athaide said. "If you think about functional beverages -vitamin waters - they are not about getting high. There is a big focus on beer and alcohol in the cannabis industry, but if you think about all beverages the market is much bigger. That is who we are going after - we are going after the soccer moms and the grandmas. We are not really trying to have those high THC drinks."
Not surprisingly, Cramer broached the subject of the considered overvaluation of the cannabis industry based on sales per share, Athaide justified the nascent industry and TGOD by saying:
"If you think about valuation, you need to think about who is being disrupted here. This is not like the dotcom bubble at all, where you are measuring eyeballs on computer screens - there was no revenue," Athaide said. "Here, there is no revenue either, but if you look at the black market in Canada, the Lloyd's estimate is $6.5 billion. With legalization, it is $8 billion. The United States is 10 times that amount, and Europe has 20 times the population of Canada. It is a huge market that exists today. It is not like it is being developed. Rather, it is coming from the underground to the legal market. So, who is going to be disrupted from the growth? The top three beverage and alcohol companies are $750 billion, the top three pharmaceutical companies -all the opioids that will be replaced - it is in the trillions. The top five cannabis companies are under $30 billion, so they are just getting started and over time the EBITDA and revenue will catch up."
Following this, Cramer agreed with Athaide and believed that the market cap was correctly adjusted for opportunity. At another point in the conversation, the subject was circled back to by the Mad Money host and Athaide added:
"We will be one of the lowest cost producers, our power cost for gram is low and combine that with organic, which sells at a 30% premium, I expect to have industry leading margins," Athaide continued. "In regard to valuation, we have been trading nine or 10 times our funded capacity. The market average is around 12 times or 14 times funded capacity, and if you look at other big names they are 20 times funded capacity. So, from that perspective, I do not think we are overvalued. Plus, at two years' time we will be at scale and Canada will have all products legal. Now, Canada is only 37 million people, we are focused on Europe and Latin America in having a first-mover advantage there."
Finally, this gave the floor for Athaide to map out the future of the company, but also showcase the global development work that has already been done.
It is worth noting, prior to joining TGOD, Athaide was CFO and Executive Vice President of Human Resources and Information Technology at Andrew Peller Limited, the largest publicly traded wine and craft alcohol producer in Canada, and he brings with him untold experience in brand building and long-term corporate strategy. As an example, the company recently expanded into Jamaica through a flagship location with Epican, owner of the country's first cultivation license, in the heart of Kingston selling premium organic cannabis, which will appeal to the 3.5 million tourists who visit the island from abroad each year plus the 3 million local residents.
Furthermore, in August, TGOD acquired HemPoland, a premium European CBD supplier with distribution reach that spans from West to Eastern Europe and even the United Kingdom. In fact, HemPoland's popular Cannabigold brand name reaches more than 750 million people in 13 countries.
"We are investing in the business and expanding it from 700 doors to 7,000 doors to eventually 70,000 doors because CBD is not regulated the same way," Athaide told Cramer about the HemPoland opportunity. "You do not need a medical market. It is industrial hemp-based, you can sell it in health food stores, in vitamin stores and drug stores, not just pharmacies."
With this, Cramer and Athaide wrapped up their conversation and TGOD's CEO left the audience with a clear impression of a company that is looking to be the most trusted name in organic cannabis not only in Canada, but for the globe.
---
In the interest of full disclosure, we call the reader's attention to the fact that Equities.com, Inc. is compensated by the companies profiled in the Spotlight Companies section. The purpose of these profiles is to provide awareness of these companies to investors in the micro, small-cap and growth equity community and should not in any way be considered as a recommendation to buy, sell or hold these securities. Equities.com is not a registered broker dealer, investment advisor, financial analyst, investment banker or other investment professional. We are a publisher of original and third party news and information. All profiles are based on information that is available to the public. The information contained herein should not be considered to be complete and is not guaranteed by Equities.com to be free from misstatement or errors. The views expressed are our own and not intended to be the basis for any investment decision. Readers are reminded to do their own due diligence when researching any companies mentioned on this website. Always bear in mind that investing in early-stage companies is risky and you are encouraged to only invest an amount that you can afford to lose completely without any change in your lifestyle. Equities has been compensated with cash, common shares and/or warrants for market awareness services provided.

DISCLOSURE: The views and opinions expressed in this article are those of the authors, and do not represent the views of equities.com. Readers should not consider statements made by the author as formal recommendations and should consult their financial advisor before making any investment decisions. To read our full disclosure, please go to: http://www.equities.com/disclaimer
Companies