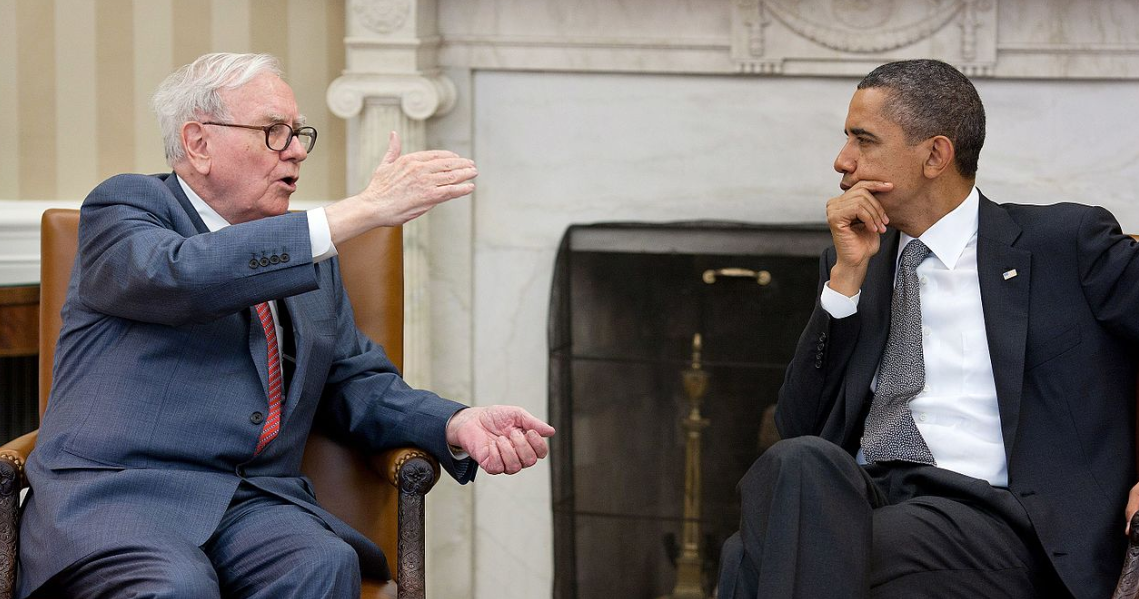 Source: The White House from Washington, DC / Public domain / Wikipedia
Warren Buffet will bar shareholders from attending Berkshire Hathaway Inc.'s annual meeting in May amid concerns about the coronavirus pandemic. The meeting is a significant event in Corporate America, often called "Woodstock for Capitalists" drawing thousands to Buffett's hometown of Omaha.
Physical attendance at the meeting will be limited to Buffett, Vice Chairman Charlie Munger and several Berkshire employees who will deliver proxy votes. The billionaire investor said the May 2 meeting will be streamed online by Yahoo Finance.
"Large gatherings can pose a health threat to the participants and the greater community. We won't ask this of our employees and we won't expose Omaha to the possibility of becoming a "hot spot" in the current pandemic," Buffett said in a statement.
The company warned they were considering turning the event into a virtual conference earlier in the month. Buffet even said recently he would take a month to consider, but it seems as if the string of mass cancellations prompted the company to move now.
All special events scheduled for the shareholder gathering have also been canceled.
"Charlie and I will miss you, but we will see many thousands of you next year," Buffett said.
_____
Source: Equities News