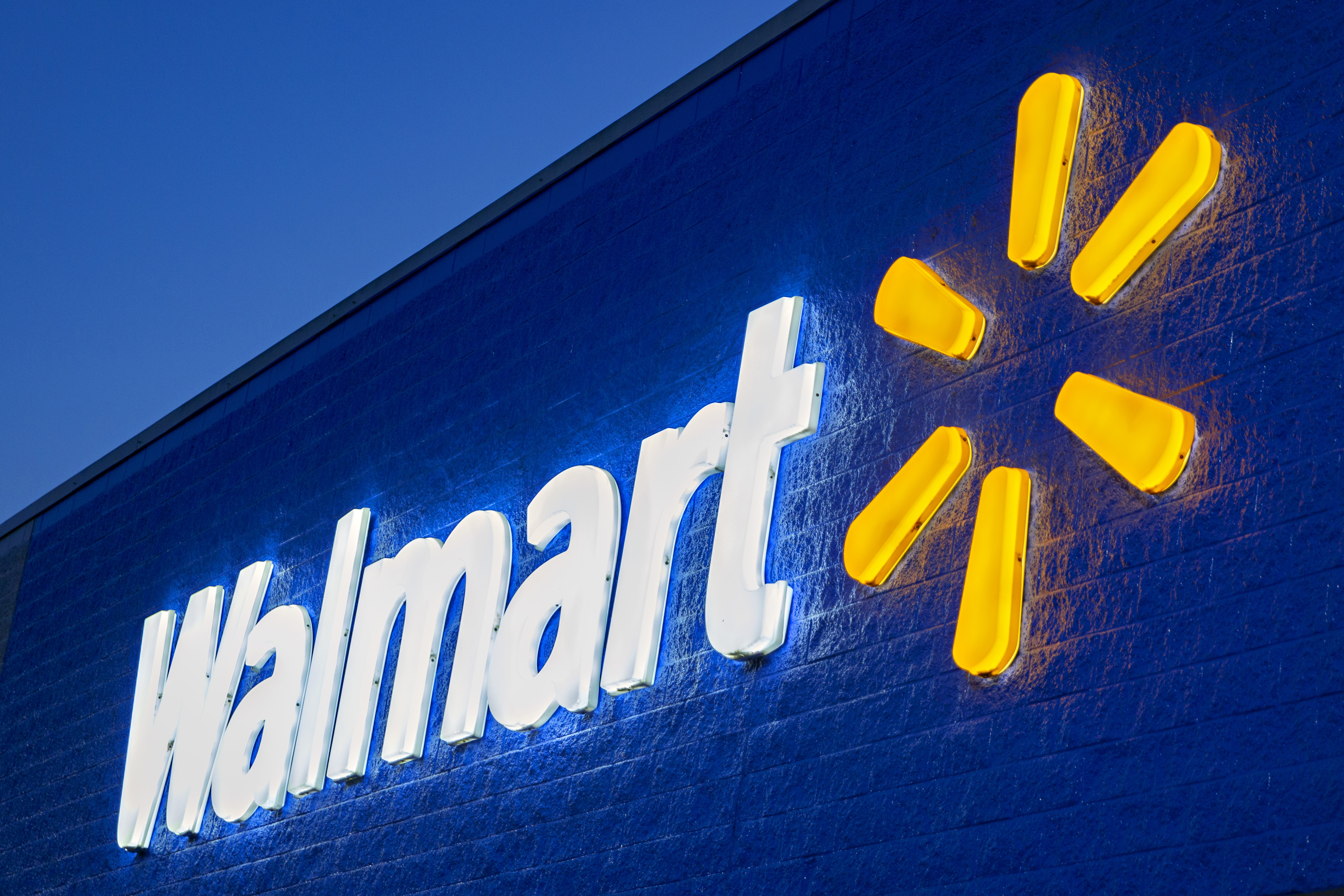 Image source: Walmart
Walmart will be using robots to help keep up with the surging demand of online orders for pickup and delivery.
The Bentonville, Arkansas-based retail giant announced Tuesday it plans to convert or add space at dozens of its stores into high-tech warehouse spaces where the Alphabot, a self-driving robot, will fetch certain items and bring them to a workstation to be prepped for customers.
According to Tom Ward, senior vice president of customer products in the U.S., the technology will whittle the pick-and-pack process down to "a few minutes" and it will ensure orders are ready for shoppers to pick up in an hour or less.
Personal shoppers will still be used to retrieve fresh groceries, like produce and meat, and heavier items, such as televisions and vacuum cleaners.
Walmart is also teaming up with partners to test other new technologies for fulfillment centers. For instance, at some stores, there will be an automated pickup option that will enable customers to drive up to a designated area, scan a code with their phones and grab their orders.
Walmart hasn't revealed which locations will receive fulfillment center add-ons but did say it's planning "dozens of locations, with many more to come."
Since the start of the COVID-19 crisis, the retailer has seen a 300% increase in delivery and curbside pick-up sales, a demand it expects will continue even after the outbreak subsides.
Even before the pandemic, however, Walmart said it was looking into ways to improve its ability to fulfill online orders for pickup and delivery.
After opening in 2019, a test site at a Walmart fulfillment center in New Hampshire has found the automated bots helped the store handle orders faster and accommodate more customers.
Walmart's rival, Amazon, uses a similar bot technology in its fulfillment centers.
Ward said, "It's clear that one of Walmart's competitive advantages is our stores. And today, stores are transforming to serve more and more purposes – we're using them to fill pickup and delivery orders, make Walmart.com deliveries and more. We have a great operation that will serve us well for years to come, but we aren't stopping there."
_____
Source: Equities News