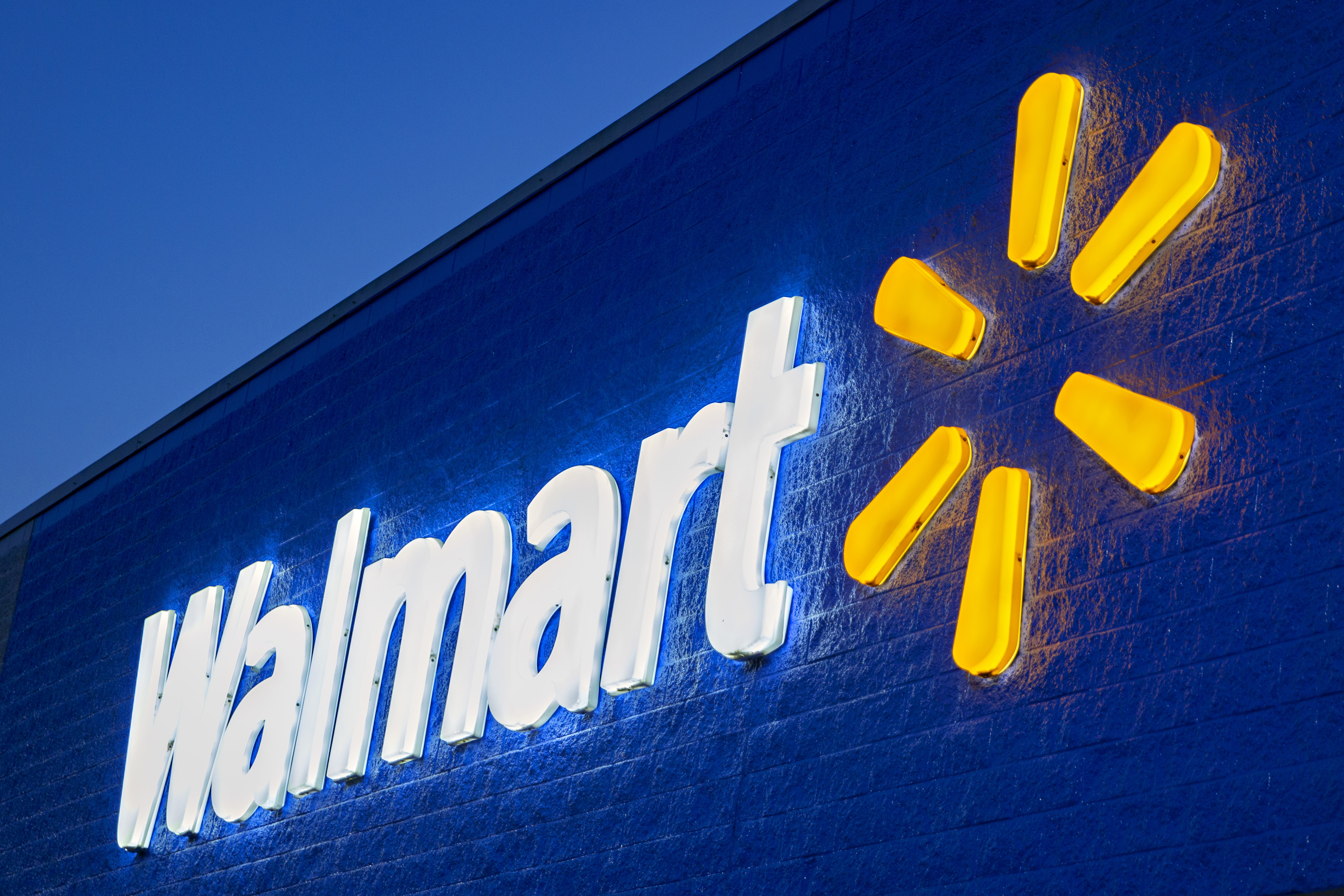 Image source: Walmart
Walmart has kicked off an overhaul of its advertising business, unveiling a plan to add space for ads at its stores and sharing shopper data with brands.
The Arkansas-based company will rebrand its media network from "Walmart Media Group" to "Walmart Connect" as part of a plan to boost its advertising businesses by a factor of 10 over the next five years.
The new advertising platform – which will debut in time for the 2021 holiday shopping season – will be built in partnership with ad technology company Trade Desk, enabling brands to use Walmart's real-time shopper data to make ads more effective and better target audiences.
Walmart Connect will focus on three key areas: expanding offsite media opportunities, introducing new in-store experiences and growing offerings across Walmart's digital properties.
The retailer said it will leverage its brick-and-mortar locations to compete with online competitors like Amazon by selling ads on over 170,000 screens inside more than 4,500 U.S. stores, including on televisions and self-checkout kiosks.
Brands will also have increased opportunities to be included in other in-store experiences, such as Walmart's drive-in movies in store parking lots this summer or its holiday drone lights shows.
Jeff Green, co-founder and chief executive officer of The Trade Desk, said, "Walmart is pioneering a new frontier in digital advertising, providing marketers with access to shopper data for the first time, in a way that both protects consumer privacy and improves the consumer experience."
He added, "In doing so, marketers will be able to create much more refined, relevant and measurable advertising campaigns, which can be adapted on the fly."
Amazon's dominance of the online marketplace has caused competitors to step up their digital advertising game in order to be more visible.
Walmart joins companies such as Best Buy, CVS Pharmacy, Target Stores, Kroger and Walgreens in building media networks to help marketers stand out not only in stores but also in their e-commerce channels, Marketing Dive reported last month.
Walmart's refocused strategy was developed last year after it cut ties with its external advertising partner and took the business in-house, according to Reuters.
By developing an ad platform that bridges online and offline data for its advertisers, Walmart believes it will be in a better position to take on Amazon.
Within five years, Walmart hopes to become one of the top 10 advertising platforms in the United States.
Janey Whiteside, Walmart's chief customer officer, said, "It's exciting to see our strategy come together in a way that drives growth for our business, creates value for our partners and, most importantly, creates a better, more comprehensive shopping experience for our customers."
_____
Source: Equities News