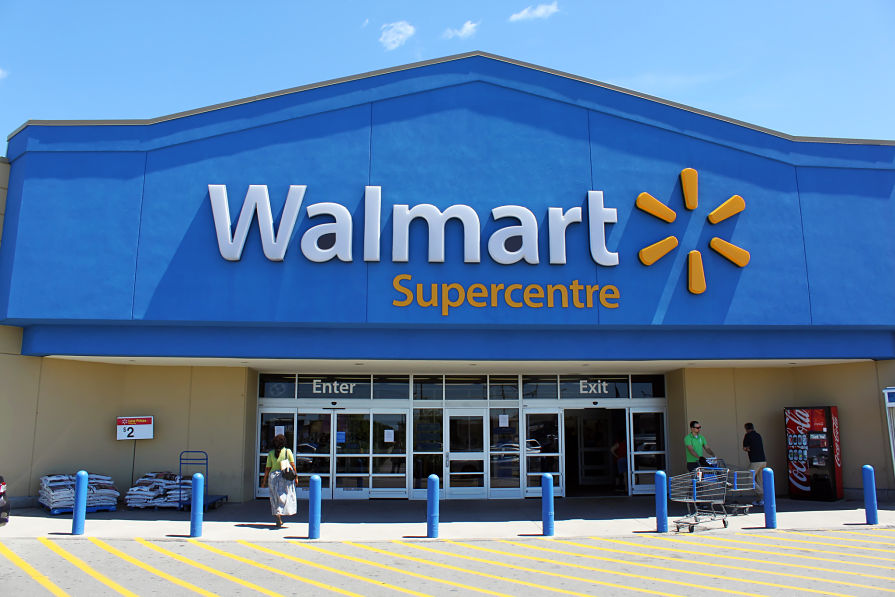 Photo credit courtesy of iStockphoto.com/user:Niloo138
Walmart (NYSE: WMT) is the world's largest retailer, operating discount stores, supercenters, and grocery stores around the world.
In today's article, we'll take a look at the short-term cycle of the stock based on Elliott Wave Theory
Back in July 2019, WMT made new all-time highs by breaking above the January 2018 peak, and opened a bullish sequence for the stock from their 2015 low supporting a move higher toward a target area at equal legs $135 – $168.
Since then, the stock became more supported in the short term looking to find buyers in every pullback against an $81 low.
The first correction from the July peak came in a double-three structure, which found buyers at the blue box area of $106 – $102, before resuming the rally again to new all-time highs. The blue box in our charts is a high-frequency area where the market is likely to end cycles and make a turn.
The rally from August 2019 low can be labeled in 2 different ways :
* Leading Diagonal that can produce a larger 3-wave pullback to correct the previous cycle reaching the 50% – 61.8% Fibonacci retracement area of $112 – $110, before buyers appear again to resume the bullish trend, or at least bounce in 3 waves as long as $104 low is holding.
* Bullish nest taking place with a small connector already in place at 10/03 low $114.5, and therefore short-term pullbacks will remain supported above that level for the stock to continue the rally higher.
In both scenarios, WMT will be a winner as the result of these impulsive structures taking place, and consequently traders can looking for buying opportunities in the short term pullbacks in 3, 7 or 11 swings to join the bullish trend.
WMT 4H Chart ( Diagonal )
WMT 4H Chart ( Nest )