​Voya Financial Could Be Poised for Strong Growth
MoneyShow Follow |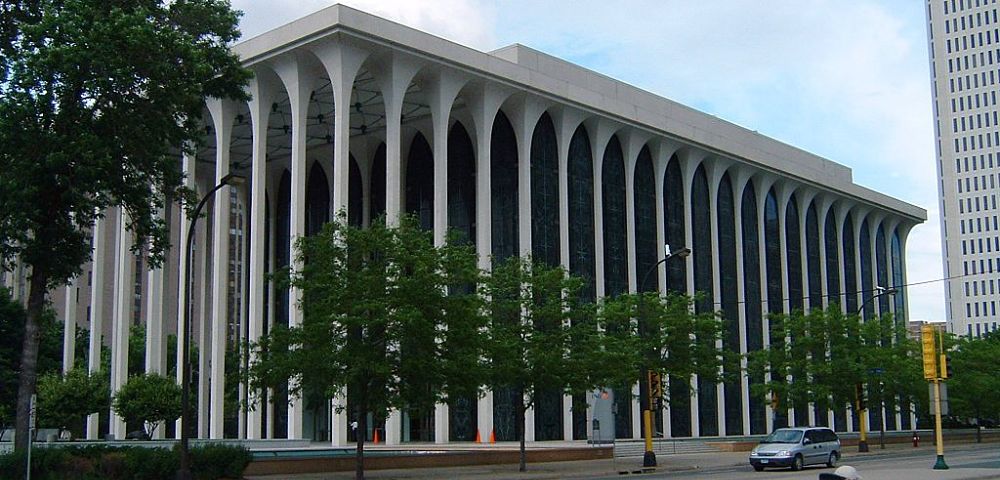 Image via Michael Hicks/Wikimedia
Voya Financial (VOYA), formerly named ING U.S, is a retirement, investment and insurance company serving approximately 14.7 million individual and institutional customers in the United States. This Fortune 500 company manages $541 billion in assets, explains Crista Huff, editor of Cabot Undervalued Stocks Advisor.
Voya reported a strong first quarter earnings beat that featured expanding margins, improving life insurance loss ratios and upside earnings surprises within its investment management, retirement and employee benefits divisions.
Earnings estimates have been rising — Wall Street projects Voya's earnings per share (EPS) to grow 119% and 25.4% in 2018 and 2019. The corresponding price/earnings ratios (P/Es) are 12.4 and 9.9. (It's normal for investment firms to have P/Es within a range of 10-15, no matter how strong their earnings growth.)
Voya is well into a multi-year process of improving its business operations and profitability. The sale of the majority of the company's variable and fixed annuity operations will be completed within a couple of months. The sale of Voya's life insurance segment is also a possibility.
In addition, management is focused on expanding the company's return on equity (ROE) to a range of 13.5% to 14.5% by 2019 and has thus far been reaching ROE milestones ahead of schedule.
VOYA is a mid-cap stock with a market capitalization of $8.5 billion and heavy institutional ownership. The company plans to complete a repurchase of $1 billion of its common stock during the second quarter. Voya is expected to achieve huge earnings growth in 2018, followed by very attractive earnings growth in 2019.
The stock experienced tremendous run-ups in 2016 and 2017, then rested for the past six months. VOYA now appears capable of rising out of its stable trading range, past $55 to new all-time highs. VOYA is rated as a Strong Buy.
Crista Huff is editor of Cabot Undervalued Stocks Advisor.
Subscribe to Crista Huff's Cabot Undervalued Stocks Advisor here…
About MoneyShow.com: Founded in 1981, MoneyShow is a privately held financial media company headquartered in Sarasota, Florida. As a global network of investing and trading education, MoneyShow presents an extensive agenda of live and online events that attract over 75,000 investors, traders and financial advisors around the world.
DISCLOSURE: The views and opinions expressed in this article are those of the authors, and do not represent the views of equities.com. Readers should not consider statements made by the author as formal recommendations and should consult their financial advisor before making any investment decisions. To read our full disclosure, please go to: http://www.equities.com/disclaimer.
Companies