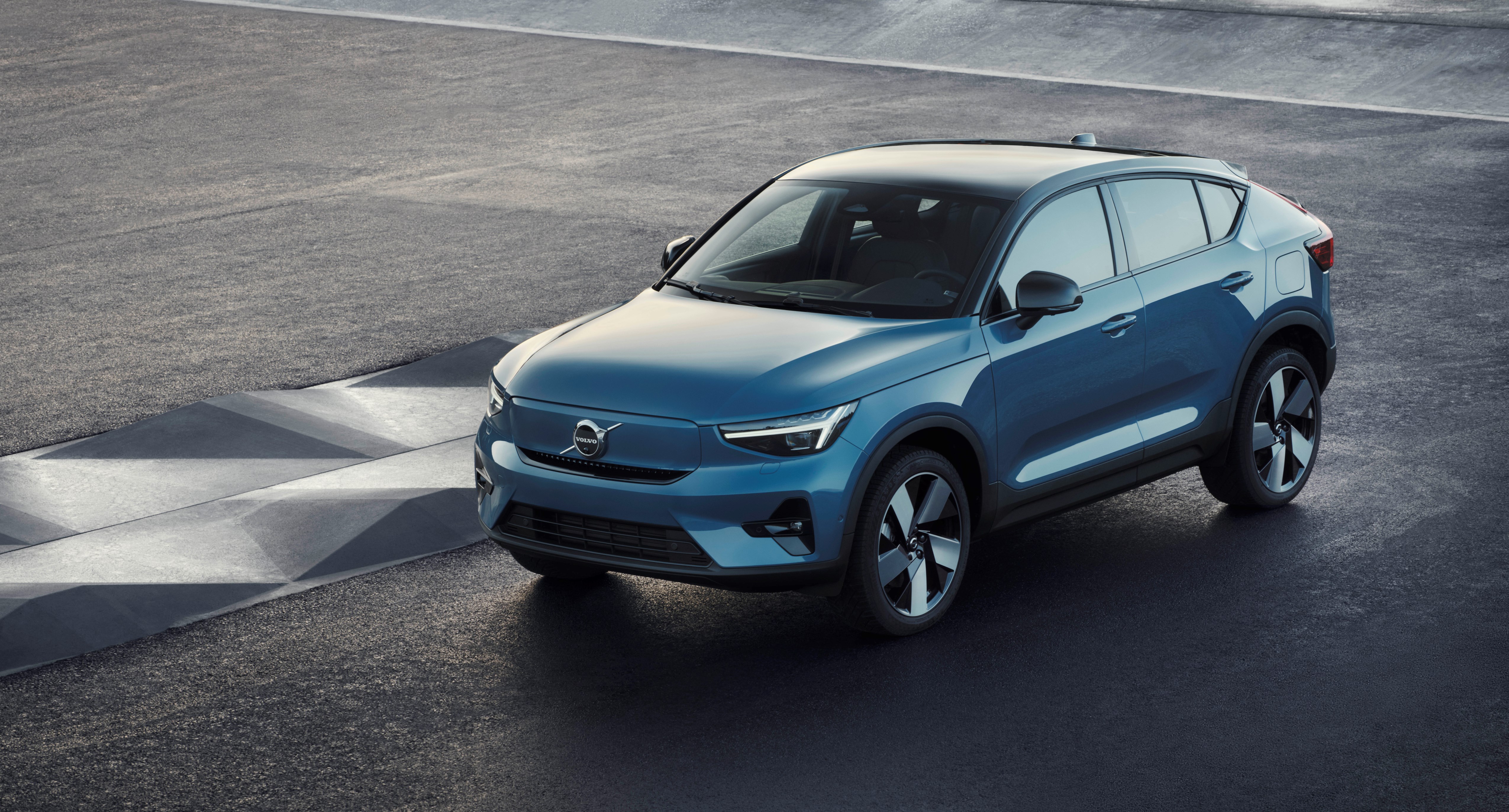 Image: All electric Volvo C40 Recharge. Source: Volvo Cars
Volvo Cars said it is gearing up launch a new family of fully-electric vehicles, all of which will be sold online only.
On Tuesday, the Swedish-based automaker said it is phasing out production of all cars with internal combustion engines – including hybrids – and its entire vehicle lineup will be electric only by 2030.
Volvo, which is owned by Zhejiang Geely Holding Group of China (OTC US: Chart GELYY - $0. 0.81 (3.234%) ), commonly known as Geely, aims for half of its global sales to come from fully electric cars by 2025 and the remaining half made up of hybrid vehicles.
In a press release, Henrik Green, Volvo's chief technology officer, said, "There is no long-term future for cars with an internal combustion engine. We are firmly committed to becoming an electric-only car maker and the transition should happen by 2030. It will [enable] us to meet the expectations of our customers and be a part of the solution when it comes to fighting climate change."
As part of Tuesday's announcement, Volvo unveiled the first of its new fully electric models, the C40 Recharge, a compact sport utility vehicle that will have an initial battery range of 261 miles and include an infotainment system jointly developed with Alphabet Inc's Google that will run a number of apps and services.
Green said, "The C40 Recharge represents the future of Volvo and shows where we are going. It's fully electric, offered online only with a convenient care package and will be available for quick delivery. Getting a new Volvo was never this attractive."
According to Volvo, though sales will shift online, its global network of brick-and-mortar dealerships will remain open to service vehicles, coordinate test drives and help customers complete orders.
Those locations, Volvo said, "remain a crucial part of the customer experience and will continue to be responsible for a variety of important services, such as selling, preparing, delivering and servicing cars."
Volvo will also invest heavily in online sales, "radically reduce" the complexity of its product offerings and provide customers with transparent pricing, a strategy similar to the one used by Tesla Inc (Nasdaq: Chart TSLA - $189.19 2.62 (1.366%) )
"The future of Volvo Cars is defined by three pillars: electric, online and growth," said Lex Kerssemakers, head of global commercial operations. "We want to offer our customers peace of mind and a care-free way of having a Volvo, by taking away complexity while getting and driving the car. Simplification and convenience are key to everything we do."
Facing CO2 emissions targets in Europe and China, as well as looming bans by some countries on fossil fuel vehicles, carmakers including Ford Motor Company (NYSE: Chart F - $11.60 0.08 (0.694%) ), General Motors Company (NYSE: Chart GM - $34.22 0.23 (0.668%) ) and Jaguar Land Rover Automotive are accelerating the switch to zero-emissions models.
According to The Associated Press, fully electric cars accounted for less than 2% of new vehicle sales last year in the US despite the rising number of EV options available.
When asked about future demand for electric vehicles, Volvo chief executive officer Håkan Samuelsson told Reuters he is "totally convinced there will be no customers who really want to stay with a petrol engine" and that the company is "convinced that an electric car is more attractive for customers."
_____
Source: Equities News