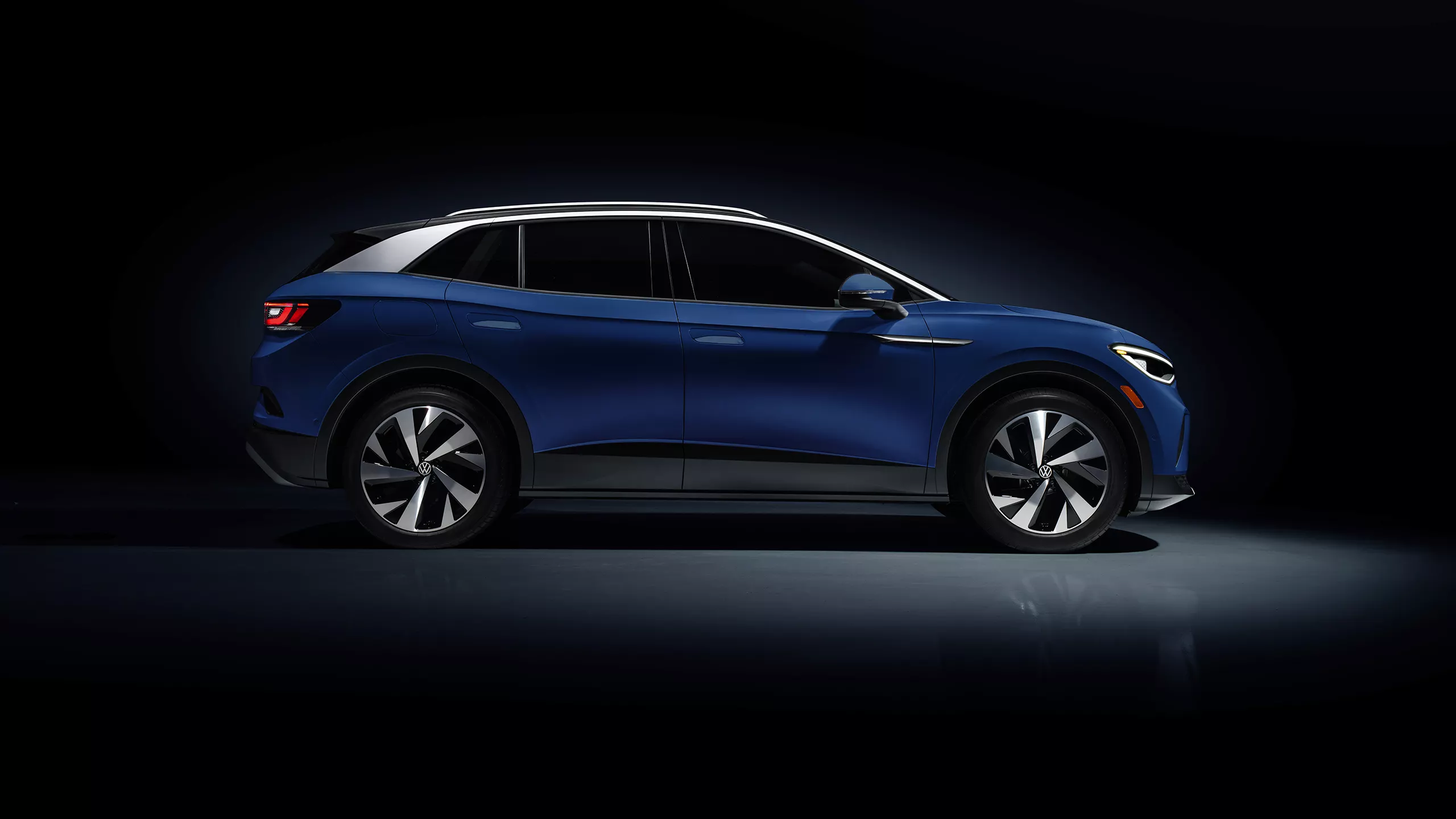 Image: Volkswagen ID.4 electric vehicle. Source: Volkswagen
Volkswagen AG (OTC US: VWAGY ) reportedly plans to cut up to 4,000 jobs at its plants in Germany to help free up funds for developing electric vehicles and other new technologies.
On Sunday, the automaker said it has agreed on a plan with worker representatives to offer early retirement to those born from 1956 to 1960 and make partial retirement available to those born in 1961, 1962 and 1964.
In a statement, the company said of the 11,500 employees who were born between 1956 and 1964, it expects up to 900 workers to choose early retirement and a "low four-digit number" to opt for partial retirement.
Reuters reported between 3,000 to 4,000 positions could be eliminated through the program at Volkswagen's six German factories, which currently employ about 120,000 workers, and that it could cost the automaker close to 500 million euros ($598 million).
The company also extended a hiring freeze, which had previously been in place through the end of the first quarter, until the end of 2021. External hires will only be made in the areas of electrification, digitization and battery-cell development, according to the press release.
Bernd Osterloh, chairman of the General Works Council, said, "What all these measures also clearly show is that the works council is taking pains to ensure that the departures do not impact on the remaining employees. VW is sticking to its tried-and-tested approach: we will recruit new staff where necessary and there will be no work intensification. What is more, we will continue to build up our business in cutting-edge fields, reinforced by our internal transformation."
Volkswagen's chief human resources officer Gunnar Kilian said the company's "continued strict cost management" would enable it to "finance the necessary investments in the future."
Under emissions targets set by EU regulators, Volkswagen – which owns the Porsche, Audi, Seat and Bentley subsidiaries, among others -– must increase its hybrid and EV car sales in Europe 60% by 2030. To meet those goals, Volkswagen will focus more on hybrid cars, software-based vehicle operating systems and self-driving technologies.
Kilian said, "This means that we are strengthening the internal transformation of our workforce and creating jobs in forward-looking areas – through training and targeted external recruitment."
As part of the plan, Kilian said Volkswagen will raise its training budget from 40 million euros ($47.8 million) to 200 million euros ($238.9 million).
_____
Source: Equities News