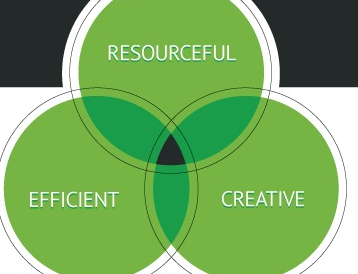 With well over half of the population identified as visual learners, information that is presented in a compelling and visual manner has given rise to the production of media rich content - particularly amid the rapid tech advances of the last two decades. Besides videos, photography, and slide shows, another form of visual learning has captured the attention of businesses, the web, and the public's short attention span: infographics.

Today's society has expressed a growing passion and demand for the ability to share newly learned information. With the help of social media, this ability has not only become possible, it has become part of our daily online and mobile activities. Infographics, a visual representation of data through a single graphic or series of graphics, are among the most shared media on the web. With an infinite amount of information available for consumption, infographics succeed in capturing our attention by being visually striking and by informing by taking complex or dense concepts and making them easy to comprehend. One company, Visual Capitalist, is not only creating this type of media; they are pioneering it as an art form.
Visual Capitalist, founded in 2011, provides a new way to discover business opportunities and investment trends through the unique presentation of data and complex issues. According to their website, the Vancouver-based company reaches millions of people each year with their visual content.
Here are four of our favorite infographics crafted by our friends over at Visual Capitalist:
DISCLOSURE: The views and opinions expressed in this article are those of the authors, and do not represent the views of equities.com. Readers should not consider statements made by the author as formal recommendations and should consult their financial advisor before making any investment decisions. To read our full disclosure, please go to: http://www.equities.com/disclaimer