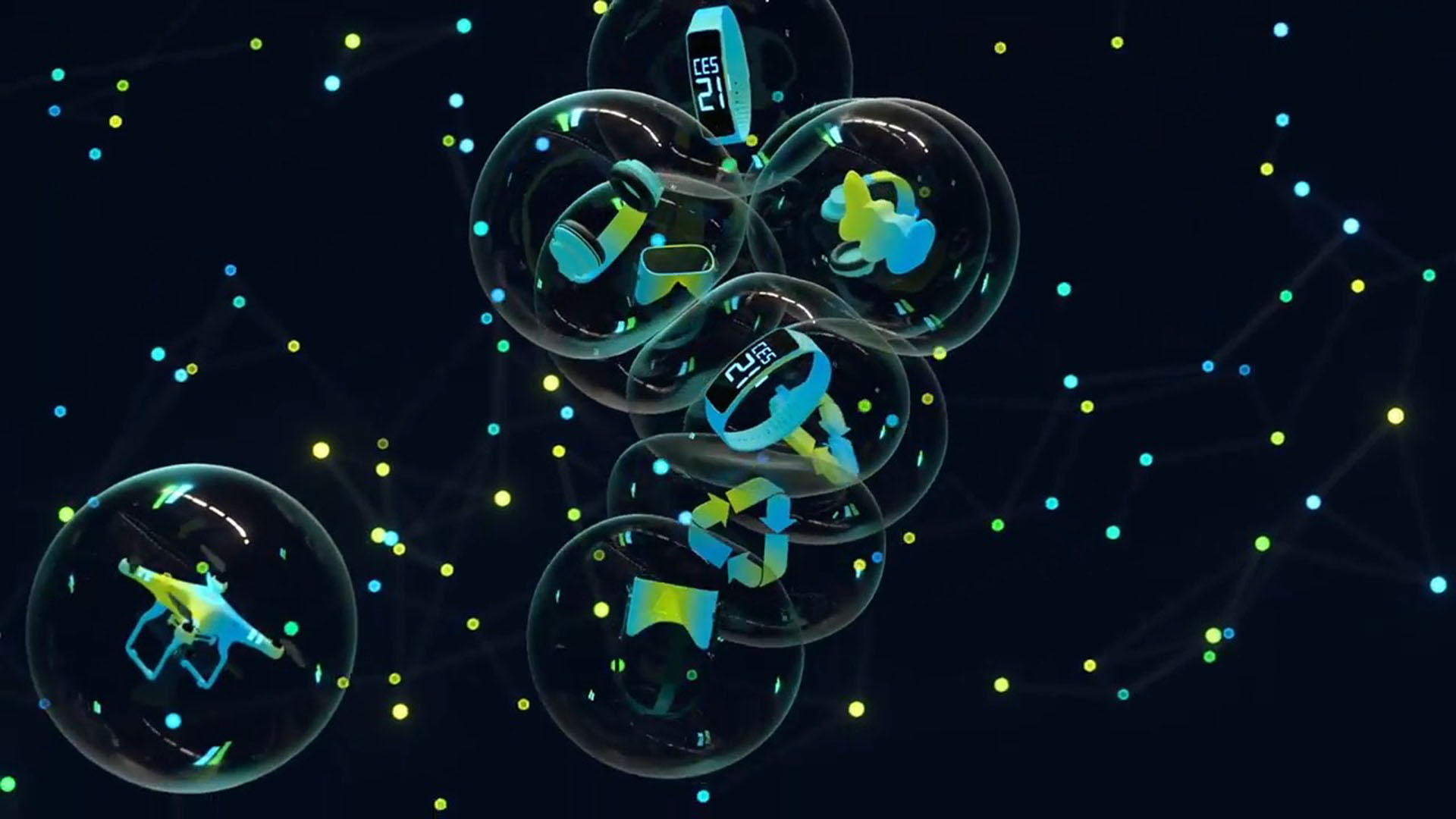 Image source: CES
This year's CES 2021 will be quite different than every previous show. It will be very interesting to see how much media and excitement is generated with a virtual show. The Consumer Electronics Show is the biggest event of the year in so many different industries. Players, large and small, are there trying to be heard over the cacophony of noise, events and distractions. So, what can we expect this year?
CES is an important event for so many companies, and I am curious to see the results. This year it will not be a live, in-person event. Instead, it will be a virtual event. I have learned, however, that many companies from around the world will be there in person, holding smaller meetings in hotel suites.
One of the big questions is, will there be the same kind of media attention at this show? The show's dynamic is one in which attendees, media, reporters, investors and industry analysts walk the aisles looking for something new that will become important going forward.
CES 2021 will be a virtual trade show in 2021
This year there will be no walking up and down the aisles. And that will make a huge difference.
This is one of many big challenges for the show, the companies, attendees, customers, analysts and media. How do companies capture the attention of the marketplace and get their messages heard this year?
Last year, CES 2020 was normal. It happened in the first few days of January and we didn't know about the severity of COVID-19 yet. This is the first year CES will feel the impact of the coronavirus.
In fact, this same challenge is faced by other conventions as well, large and small, globally. I expect no typical conventions will resume at least for the first half of 2021 and probably beyond.
MWC 21 will be a virtual trade show in 2021
The global MWC 21 wireless show is also coming up soon. In that case as well, I don't see Barcelona wanting to welcome outsiders along with their potential infections from around the world to their little city. Last year MWC 20 was canceled at the last minute, among the first such shows to cancel in light of the virus.
The good news is this year will be stronger since we know in advance that it will be a virtual event. The bad news is we are still stuck inside this pandemic for now.
The real question is, will a virtual CES 2021 work? We're about to find out.
While at a normal show, the challenge for companies is to capture the imagination of attendees. This year at the virtual show, while companies want the same end result, the methodology to make that happen is completely new, uncharted and untested.
How will companies be found and seen at CES 2021?
Some companies will do a great job, while others will not. We won't know until after the show when we can compare winners and losers.
And there will be real winners and losers this year, as there are every year.
That being said, we need to cut companies some slack with our expectations this year. They are trying their best. They are struggling in no man's land. They are trying to hit the bullseye with a blindfold on.
That means traditional visitors need to reach out to the companies they want to visit. That also means visitors will not stumble across something new and interesting on their journey.
Technology analyst community is busier than ever at CES 2021
Many companies are reaching out to people who would normally attend their events in order to get some attention.
One of the big challenges every participating company has is to schedule both private online briefings and larger, more public online events.
Since I am a Technology Analyst and columnist, many companies have scheduled virtual meetings with me.
CES 2021 companies scheduling private and public briefings
Typically, I complain about all the gaudy, bright and loud Las Vegas glitz and glamour around every event. Not this year.
Now that there will be no glitz this year, I think that I will miss it. Bring on the glitz and gaud!
I get the feeling that this time around CES 2021 will be a quieter and more serious event. It will be full of personal online briefings and larger, public online events, but none of the fun stuff Vegas has to offer.
In fact, this year will be easier than ever for people who have to attend many meetings and move from private and public events, back and forth over several days from the top end of the Las Vegas Strip with the convention centers to all the hotels and suites up and down the Strip with senior executives.
Presenting and attending CES 21 from home offices
There have been many years where I simply attended these events from my office using my wireless and Internet connection. In fact, there is really no reason to make it to Vegas if all you want is to attend meetings and briefings without all the craziness.
Then again, that craziness adds a kind of vim and vigor to the entire experience, often making the whole arduous event worthwhile.
I'll let you know what CES 2021 was like after the show. I'll let you know about different companies and how they measured up this year.
This should be a very interesting show indeed this year. Although, I will miss the seafood buffets at nearly every event. Oh well.
Jeff Kagan is an Equities.com columnist. Kagan is a Wireless Analyst, Technology Analyst who follows Telecom, Pay TV, Cloud, AI, IoT, Tele Health, Healthcare, Automotive, Self-Driving cars and more. Email him at [email protected]. His web site is www.jeffKAGAN.com. Follow him on Twitter @jeffkagan and LinkedIn www.linkedin.com/in/jeff-kagan/
_____
Equities News Columnist: Jeff Kagan
Source: Equities News